North Korea Is at 'Crossroads of Nuclear War' With U.S., Kim Jong Un's Regime Says After WannaCry Accusations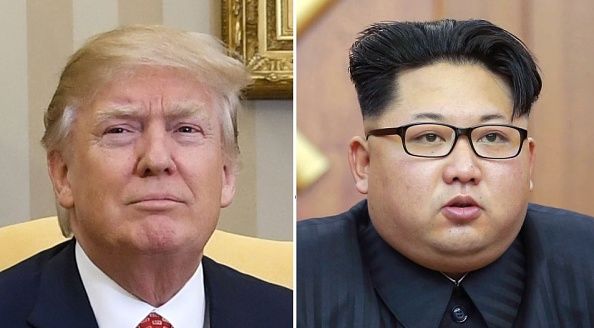 North Korean leader Kim Jong Un threatened President Donald Trump on Thursday and promised to retaliate against his "grave political provocation" after the U.S. accused the nation of infecting hundreds of thousands of computers with ransomware earlier this year.
"The Trump administration is inciting an extremely confrontational atmosphere by even concocting a plot against us at this delicate moment when the situation on the Korean Peninsula is at the crossroads of nuclear war or peace," said an unidentified North Korean spokesman, according to North Korean state media.
This week, the Trump administration announced that it blames North Korea for the ransomware outbreak known as WannaCry, which affected computers around the globe in May. A White House spokesman said the Trump administration had worked with representatives of foreign governments and tech companies to reach its conclusion.
The malware known as WannaCry infected computers with encrypted files that demanded hundreds of dollars for the keys to open them. The attack also briefly shut down Britain's National Health Service.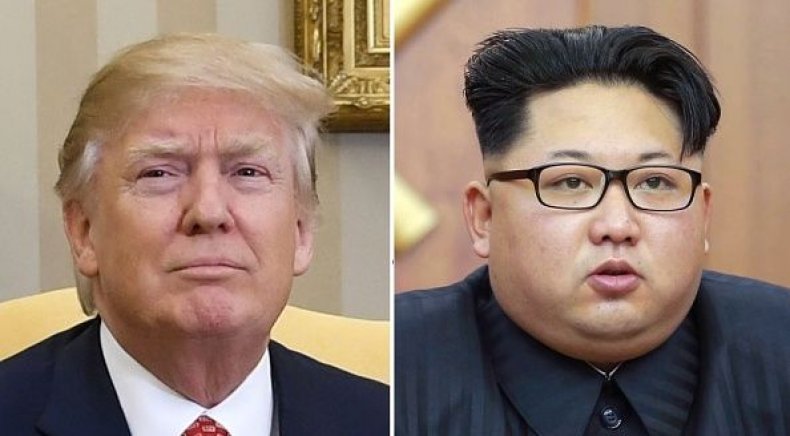 White House officials told reporters that the attack was carried out under the direction of the North Korean government. North Korea, however, denied that it was behind the attack and accused the U.S. of trying to demonize it.
But experts agree that North Korea regularly uses hacking to raise money and support its activities, including the testing of missiles and development of nuclear weapons.
"North Korea has long engaged in some very creative mechanisms to earn foreign currency. There is a long history of its diplomats being accused of smuggling and conducting other illicit activities abroad in order to fund their embassies and send loyalty payments back home," Daniel Wertz, associate director at the National Committee on North Korea, told Newsweek.
"You could look at the cybercrime allegations in a similar light. Many of North Korea's cyberwarriors are based abroad, and they might have a mandate to fund their own operations and to send money back home, as well as to conduct other sorts of cyberactivities," Wertz continued.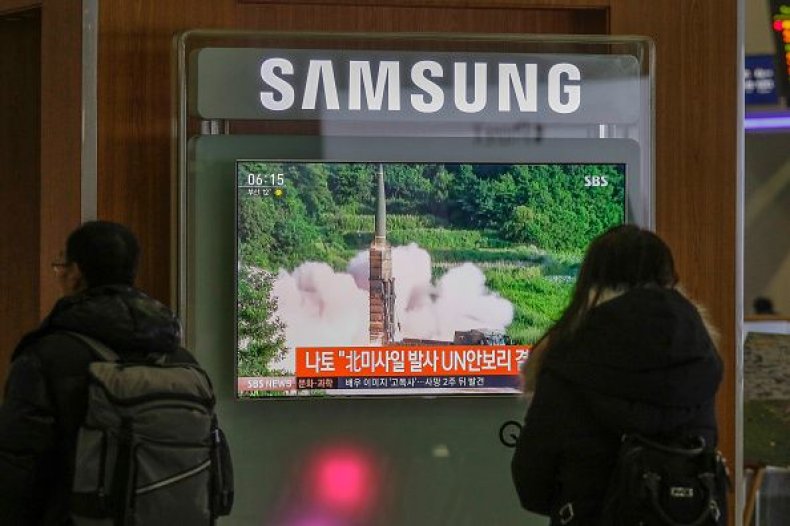 Cybersecurity professionals say North Korean hackers were behind the infiltration of Bangladesh's central bank, an operation in which hackers stole roughly $81 million. Other reports have tied North Korean hackers to the cyberattacks on South Korean bitcoin exchanges this week. The hackers took off with 17 percent of the assets of the Youbit exchange, enough to force the exchange to declare bankruptcy.
Facebook and Microsoft were forced to take action against the North Korean hacker group Lazarus, officials said.
"Facebook took down accounts that stopped the operational execution of ongoing cyberattacks, and Microsoft acted to patch existing attacks," White House homeland security adviser Tom Bossert told reporters during a press briefing on Tuesday.
In 2014, a suspected North Korean cyberattack against Sony Pictures leaked sensitive internal emails online. Shortly thereafter, the Justice Department authorized the National Security Agency to go after foreign hackers, and North Korean hackers were at the forefront of many people's minds.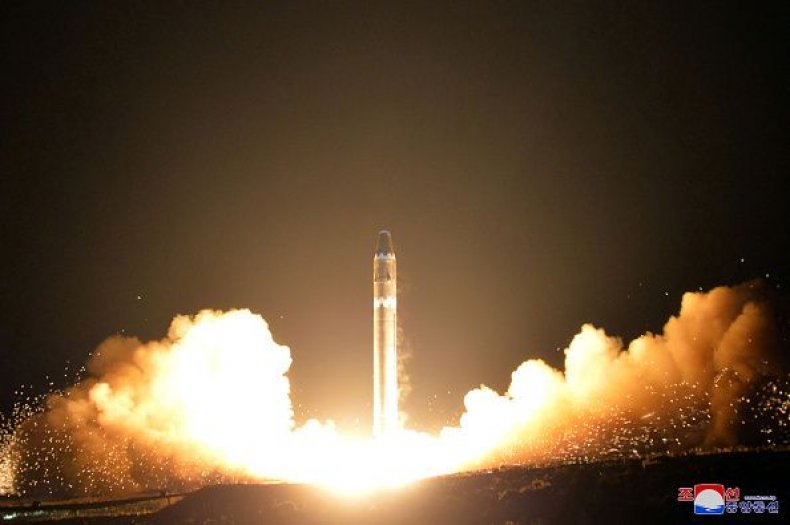 Ultimately, the North Korean government has proved itself adept at using hackers to steal hundreds of millions of dollars in order to fund the development of nuclear weapons capable of hitting the U.S., experts say. Efforts to stop North Korea from developing a nuclear weapon by hitting the country with international sanctions have only spurred North Korea's hacking operations.
"As sanctions have intensified on North Korea in recent years, the country has become increasingly innovative in its approach to generating hard currency. Its techniques involve confiscating the wages of North Koreans working overseas, counterfeiting currency and illegally trading in weapons and narcotics," James Brown, an Asia expert at Temple University, told Newsweek.
"Another source of income is hacking. There is no accurate estimate of how much the regime makes from this, but it is known that its cybercapabilities have increased rapidly in recent years," Brown continued.
The rhetoric between the U.S. and Kim has become increasingly bellicose in recent months, and national security experts warn that conflict could break out if diplomatic efforts fail to ease the tensions soon.