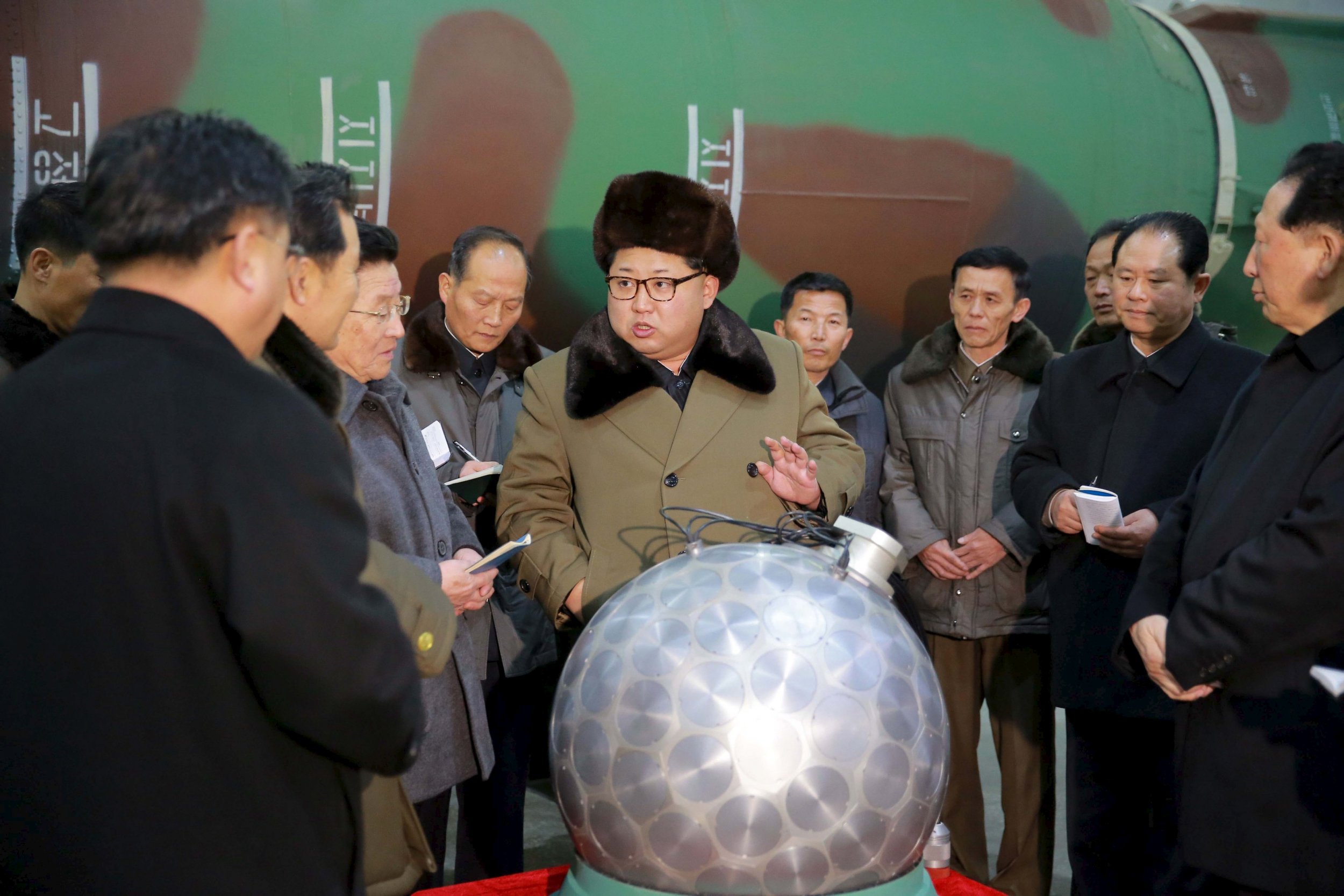 North Korean leader Kim Jong Un claims to have nuclear warheads small enough to fit onto ballistic missiles, according to the country's state media.
Images published by North Korean state media on Wednesday show Kim standing next to a large silver-colored sphere, which is purportedly a nuclear weapon. Clad in a fur hat and fur-trimmed coat, Kim appears to be speaking to North Korean journalists. Newsweek cannot independently verify the images.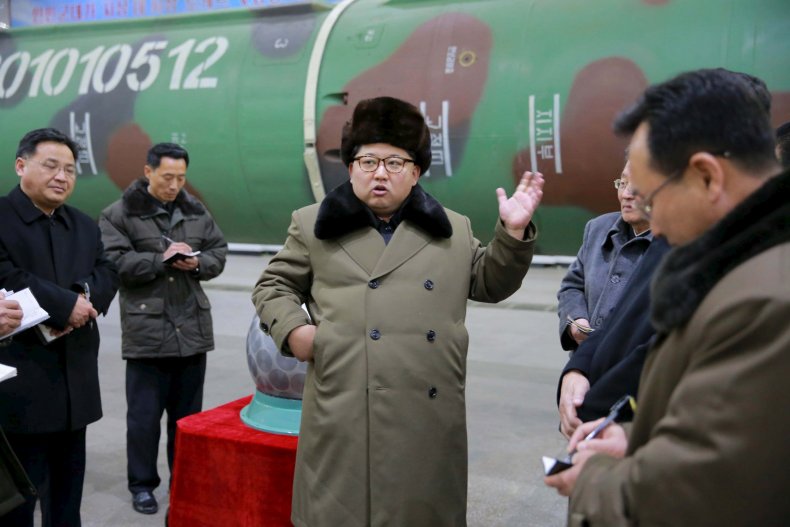 The Korean Central News Agency, the North's state media outlet, said Kim met with nuclear scientists and technicians, who told him about their research into warheads small enough to fit onto the tip of a missile. KCNA quoted Kim as saying, "The nuclear warheads have been standardized to be fit for ballistic missiles by miniaturizing them."
"This can be called true nuclear deterrent," Kim reportedly continued. The leader of the reclusive country has stepped up his rhetoric recently, calling for North Korea's military to be ready for a pre-emptive strike against the U.S. and South Korea.
The photos come a week after the United Nations imposed its strongest-ever sanctions against the country in response to claims that the Hermit Kingdom tested a nuclear weapon and launched a satellite into space in the first two months of the year. It's widely believed the rocket launch was a disguise for a ballistic missile test.
The latest sanctions include a ban on luxury goods and stronger financial sanctions against certain individuals, as well as checks on all cargo moving in and out of North Korea. The sanctions also include a ban on aviation and rocket fuel being supplied to the country.
Earlier this week, Pyongyang threatened South Korea with a "pre-emptive and offensive nuclear strike" in response to a joint U.S.-South Korean military training exercise, which included 17,000 U.S. troops and 300,000 South Korean troops.