Report: North Korea May Restart Nuclear Plant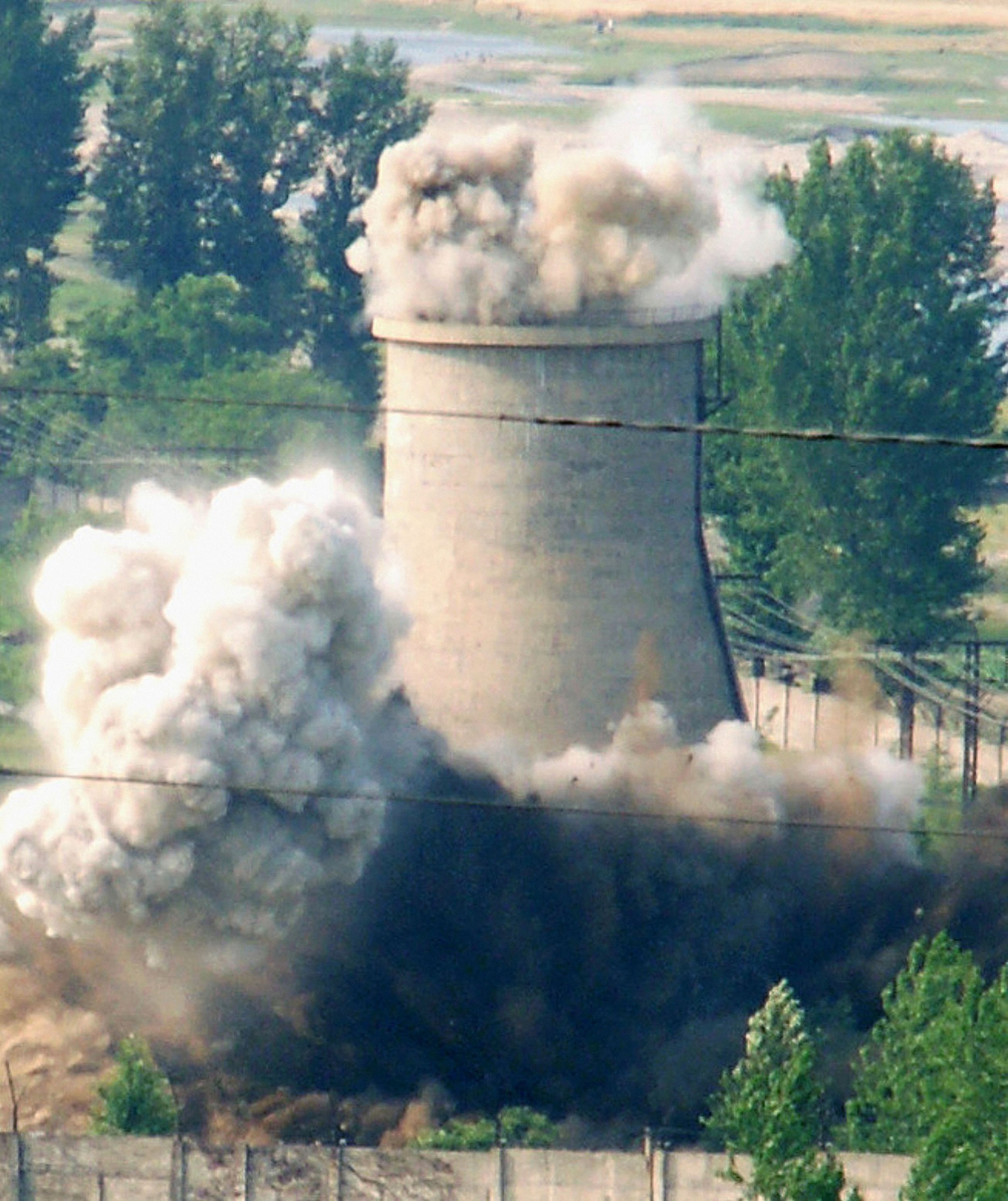 Satellite images of North Korea indicate Pyongyang may be restarting a nuclear reprocessing facility capable of producing weapons-grade plutonium, according to a report by the United States-Korea Institute at Johns Hopkins School of Advanced International Studies.
According to an Associated Press story on the report, the Nyongbyon plant "is used to reprocess spent fuel from a 5 megawatt reactor that has produced plutonium used for past nuclear test explosions."
Researchers at Johns Hopkins determined the reactor has been shut down for around 10 weeks. In their report for 38 North, researcher Nick Hansen wrote: "While it is too soon to reach a definitive conclusion, new evidence is accumulating that suggests: 1) the shutdown may have allowed the North to remove a limited number of fuel rods, possibly failed, from the reactor; and 2) Pyongyang may be preparing to restart the Radiochemical Laboratory, which separates weapons-grade plutonium from waste products in spent nuclear fuel rods."
While the Institute said it was unsure of the exact reason for the extended downtime at the plant, Hansen does point to evidence of waste products as a potential sign that the facility will be active again soon. Signs of such waste were spotted outside another facility, as was truck activity at the building that receives spent fuel for reprocessing. Hansen also noted steam can be seen rising from the reprocessing plant, which means, he believes, that the plant will be up and running again soon.
"This may be a sign of things to come, perhaps a year from now, when the North Koreans unload all of the fuel from their reactor and produce a few additional bombs worth of plutonium," Joel Wit, a United States-Korea Institute editor, told the AP.
North Korea has held three underground nuclear tests since 2006. An August 2012 study by The Institute for Science and International Security determined North Korea had between six and 18 nuclear weapons. This week, a committee of the Union Nations General Assembly passed a resolution urging the U.N. Security Council to consider North Korea for trial at the International Criminal Court in Hague. Since then, North Korea's Central News Agency has told the New York Times, "The United States' hostile acts are leaving us no longer able to refrain from conducting a new nuclear test. Our war deterrent will be strengthened infinitely in the face of the United States' plot for armed interference and invasion."
Report: North Korea May Restart Nuclear Plant | World