U.N. Spots North Korea Nuclear Weapons Activity as State Media Warns of War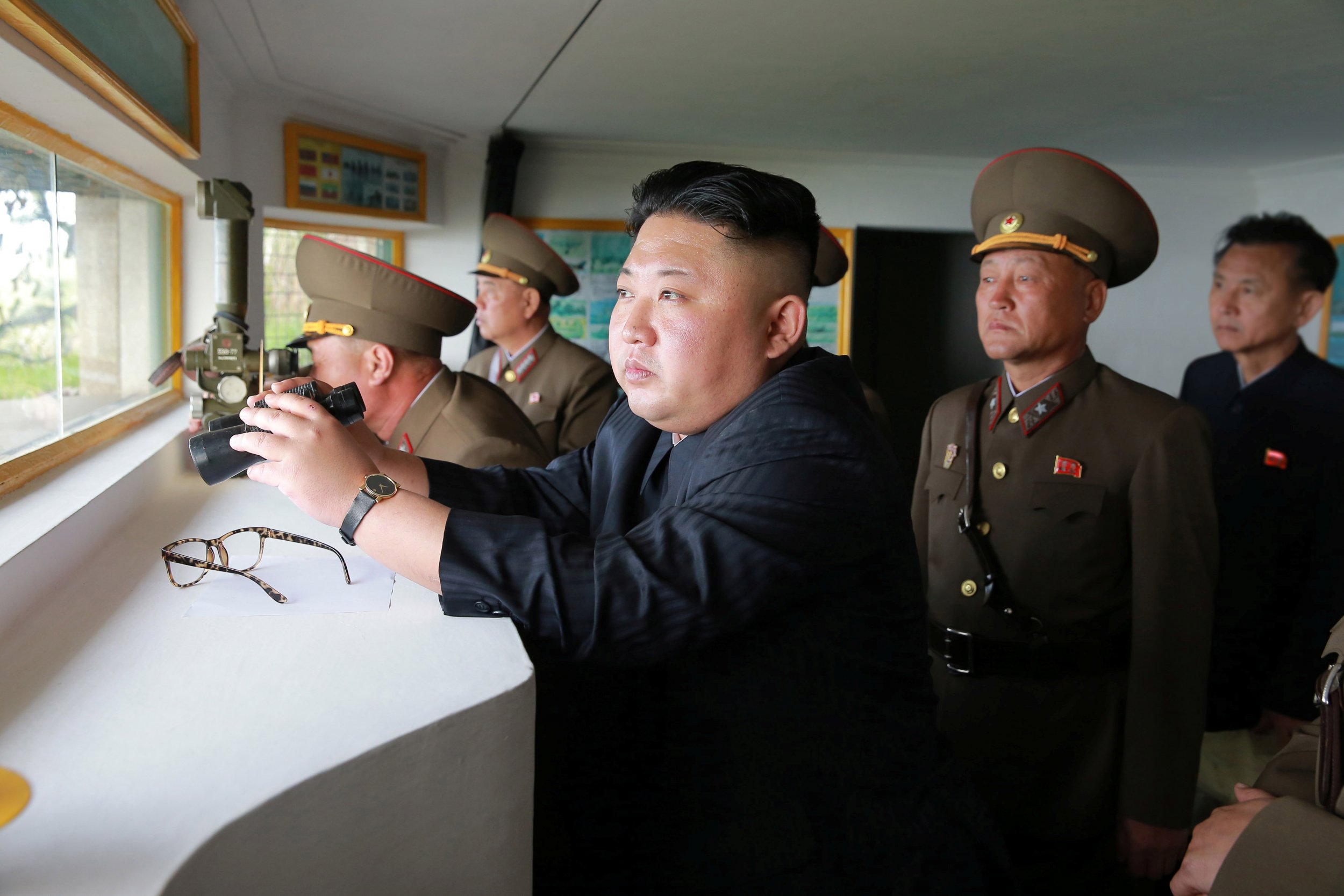 The chief of the U.N.'s nuclear weapons monitor said the international body has seen evidence that North Korea is pursuing its sixth nuclear weapons test in the midst of U.S. threats of military action to prevent such an action.
International Atomic Energy Agency Director General Yukiya Amano said in an interview published Thursday by German newspaper Suddeutsche Zeitung that satellite imagery, open-source data and trade-related information indicate North Korea is going forward with preparations for its first nuclear weapons test since September. The administration of President Donald Trump, which dispatched a naval carrier strike group to the region last month, has said all options would be considered to stop Pyongyang from conducting such a test, but North Korea has repeatedly asserted its right to develop nuclear weapons as a deterrent against invasion.
Related: What war with North Korea looked like in the 1950s and why it matters now
Now, the U.N. atomic chief said the agency has "concrete information that the nuclear program is going ahead."
"All available clues show that North Korea is making progress, and that worries us," Amano added, according to Al Jazeera.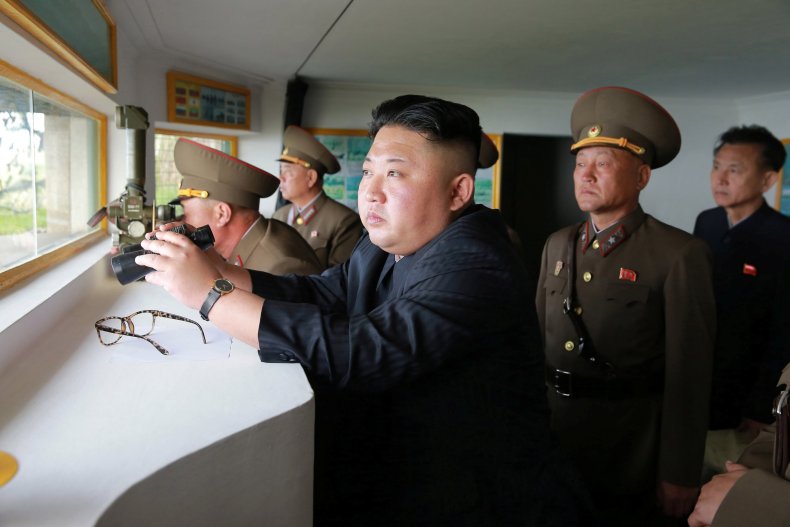 Images of the site taken April 25 were also analyzed by North Korea monitoring group 38 North, which noted "an apparent resumption of activity" at the Punggye-ri nuclear test site. A report provided Tuesday by Joseph Bermudez, strategic director at satellite imagery analysis organization AllSource Inc., and his colleague, Jack Liu, detailed the presence of personnel possibly playing volleyball at the site and pumping water from the North Portal, a tunnel used in North Korea's four previous nuclear tests. The researchers ultimately concluded that "based on satellite imagery alone, it is unclear if this activity indicates that a nuclear test has been canceled, the facility is in stand-by mode or that a test is imminent."
"We've noticed a change in the nature of the activity in the North Portal as compared to the past eight weeks," Bermudez told Newsweek Friday, adding that he would likely be providing an updated report in the coming days.
Reports emerged last month that North Korea was preparing another nuclear weapons test for the 105th birthday of the nation's founder, Kim Il Sung, the grandfather of current leader Kim Jong Un. Trump responded by sending a major naval formation headed by the USS Carl Vinson to the Western Pacific, threatening a pre-emptive strike—as he had ordered carried out only a day before in Syria. Pyongyang never conducted the test, but instead was unsuccessful in attempts to launch two ballistic missiles weeks apart. The failed missile tests were condemned by the U.N. Security Council, but this did not appear to phase the reclusive leaders of the militarized nation.
Despite threats from the U.S. and even China, Pyongyang's traditional ally, the government of Kim Jong Un has released a defiant barrage of rhetoric in defense of its nuclear program via the country's various state-controlled media outlets. In the latest report posted by Pyongyang's official Korean Central News Agency (KCNA), the North Korean Foreign Ministry's Disarmament and Peace Institute blasted recent joint military drills involving the U.S., South Korea and Japan. The report accused the allies of "rendering tenser the situation on the Peninsula, over which dark clouds of a nuclear war hang heavily."
The heightened tensions in the region have produced a rare public spat between China and North Korea. Recent KCNA commentaries warned that North Korea "will never beg for maintenance of friendship with China" and attacked "some ignorant politicians and media persons" in China for urging harsher sanctions against its Communist neighbor. The Chinese Communist Party's official publication, The Global Times, struck back Friday, calling on Beijing "to make Pyongyang aware that it will react in unprecedented fashion if Pyongyang conducts another nuclear test."
China has continually pleaded for peace, but has grown frustrated by both North Korea and the U.S.'s recent military escalations.