North Korea Can't Afford Nuclear Weapons and a Working Economy, Nominated Unification Minister Says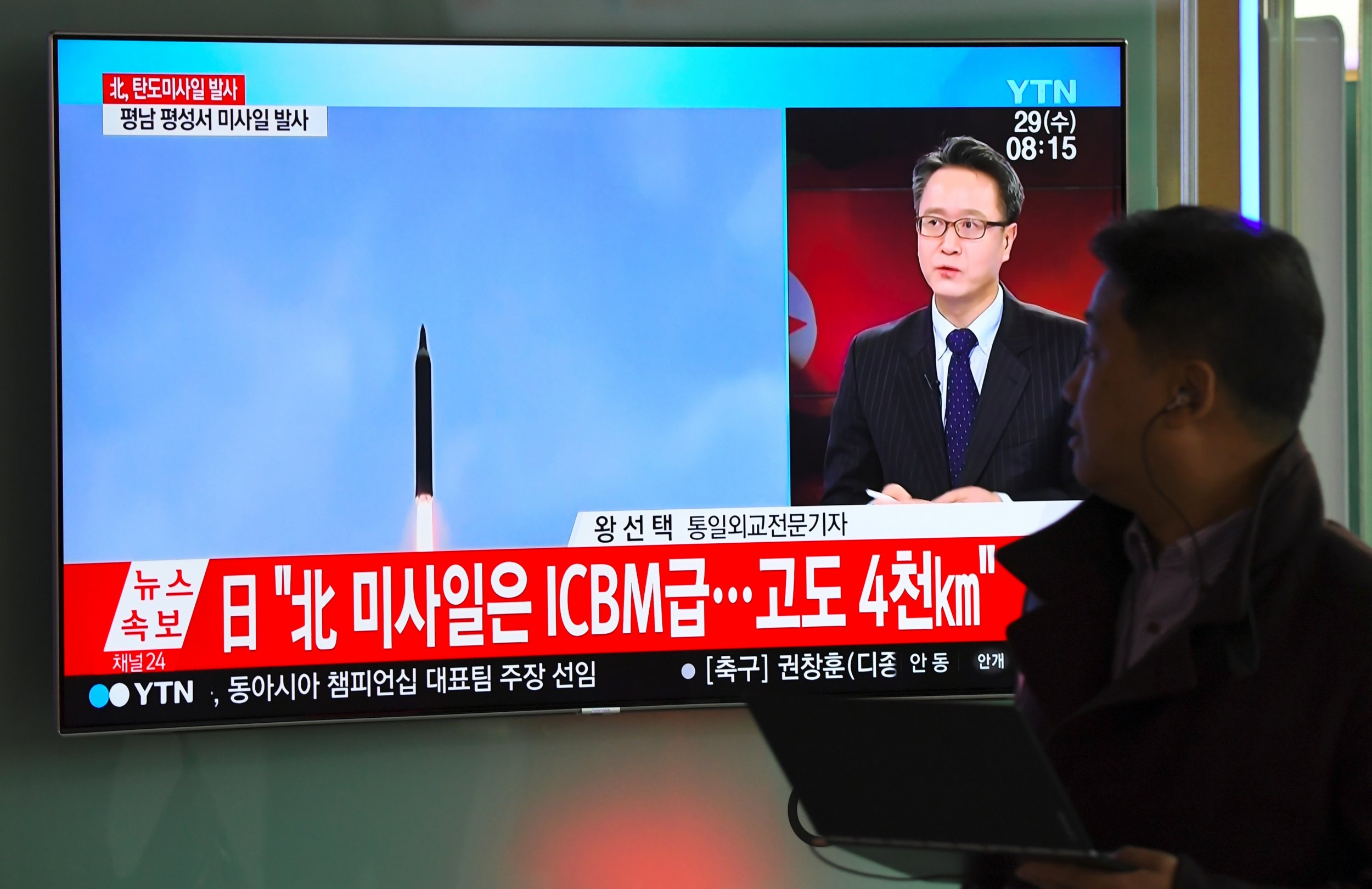 The man nominated to lead South Korea's Unification Ministry said that North Korea would need to give up its nuclear program if it ever wants a prosperous economy.
Kim Yeon-chul, who heads a think tank linked to the ministry, said in a confirmation hearing Tuesday that Pyongyang could not realistically build a secure economic footing while retaining nuclear weapons, Reuters reported.
Disarmament talks between the U.S. and North Korea have stalled following the failed summit between President Donald Trump and Kim Jong Un in Hanoi, Vietnam, last month. South Korean President Moon Jae-in has been an enthusiastic supporter of warmer relations between the two Koreas, and the collapse of the Hanoi negotiations undermined his role as a key intermediary between Washington and Pyongyang.
Moon nominated Kim to lead the Unification Ministry earlier this month. The president said Kim—a close adviser to Moon and a strong supporter of restarting inter-Korean economic cooperation—would lead the president's drive for "a new Korean Peninsula."
"I will seek a creative solution so that North Korea and the U.S. can meet again soon and find common ground," Kim told the confirmation hearing. He did not elaborate on what this might mean in practice.
Kim added that while some disarmament progress had been made, it had been "insufficient." North Korea refused U.S. demands to provide a full account of nuclear facilities and resources, while Washington dismissed Pyongyang's suggestion that it would only denuclearize after full sanctions relief.
Kim said economic leverage should be used to achieve greater progress. "Basically, I think they can't have both nuclear weapons and the economy at the same time," he explained.
The two Koreas have been working on economic cooperation projects since an unexpected thaw in relations last year. An inter-Korean railway line is being planned, a joint Olympic bid prepared and a liaison office at the border opened to facilitate better diplomatic and economic cooperation. However, continued Western sanctions on Kim's regime have hampered real progress.
If his nomination is approved, Kim will press forward with Moon's plans to create a "peace-driven economy" on the Korean Peninsula. After the failure of the Hanoi talks, Moon was dejected, but said he would persevere with plans to improve relations with the North. "The new Korean Peninsula regime is a new community of economic co-operation that will be formed after the era of ideology and factionalism is put behind us," he said.
Opposition party members have branded Kim a "North Korea spokesman" for past comments appearing to defend the secretive dictatorship. In 2011, for example, he described a Northern torpedo attack on a South Korean warship as an "accidental incident." The 2010 attack killed at least 46 sailors aboard the ROKS Cheonan.