North Korea Says It Wants Peace, but Is Ready to Fight the U.S. With Nuclear Weapons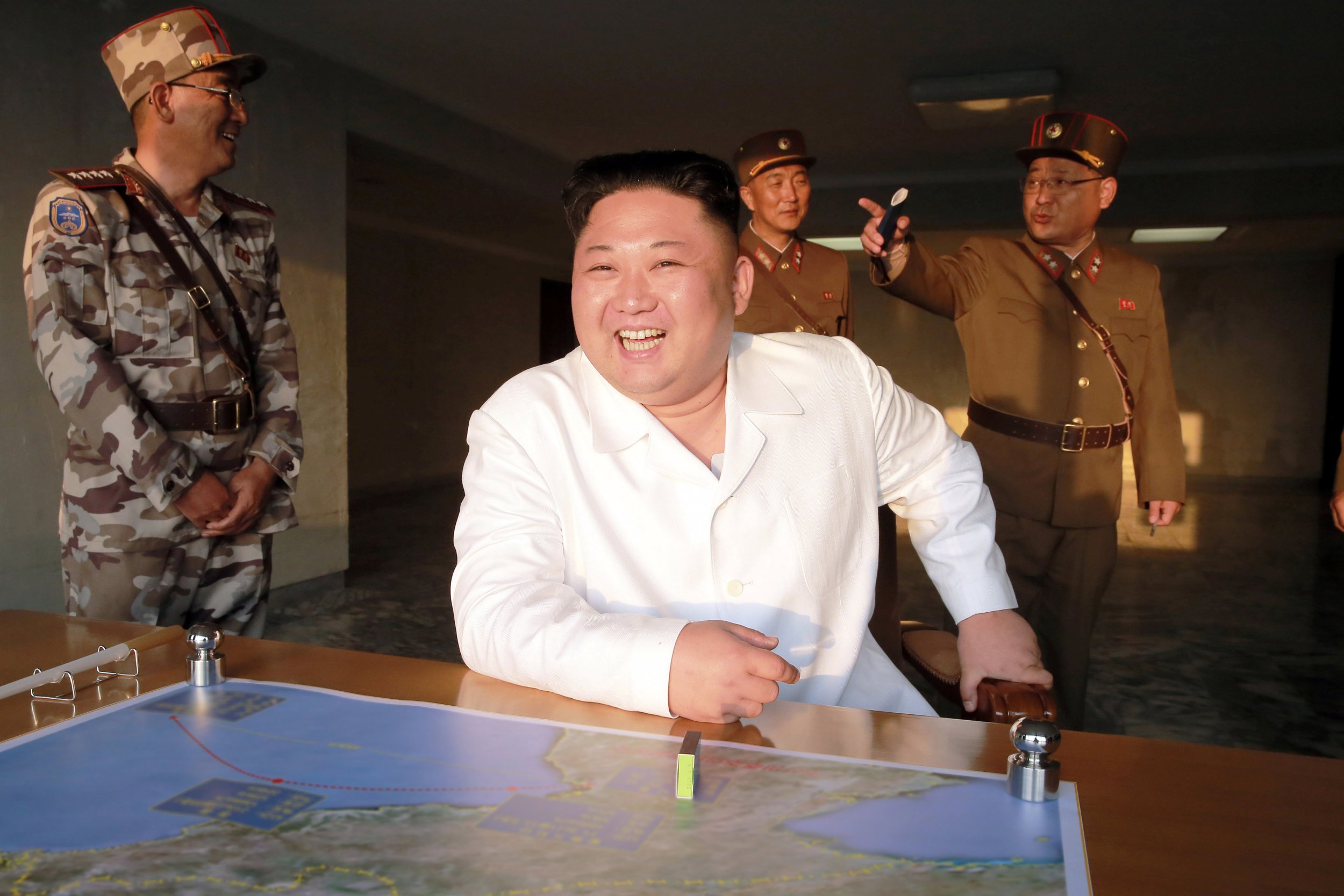 North Korea has publicized an appeal for peace via its state media, but accused the U.S. of pursuing a militarized policy that sought the destruction of the authoritarian country.
North Korea's press is tightly controlled by the government, and media outlets are often used to convey official messages abroad. In the latest commentary by Pyongyang's Korean Central News Agency, titled "U.S. Must Stop Modernization of Nuclear Strategic Assets," North Korea said Saturday it was interested in peace, but would not surrender its nuclear weapons as a condition for de-escalating the current tensions with the U.S. on the Korean peninsula. North Korea claims it views its nuclear arsenal as a means of preventing foreign invasion and routinely rejects arguments calling for its disarmament.
The commentary claims the country's "most powerful nuclear deterrence provided a powerful guarantee for putting an eternal end to the danger of outsiders' aggression and war and ensuring the bright future of the nation."
"The DPRK, a peace-loving socialist country, values and loves peace more than others but is neither afraid of nor is going to evade it," it added, using an acronym for the nation's official title: the Democratic People's Republic of Korea.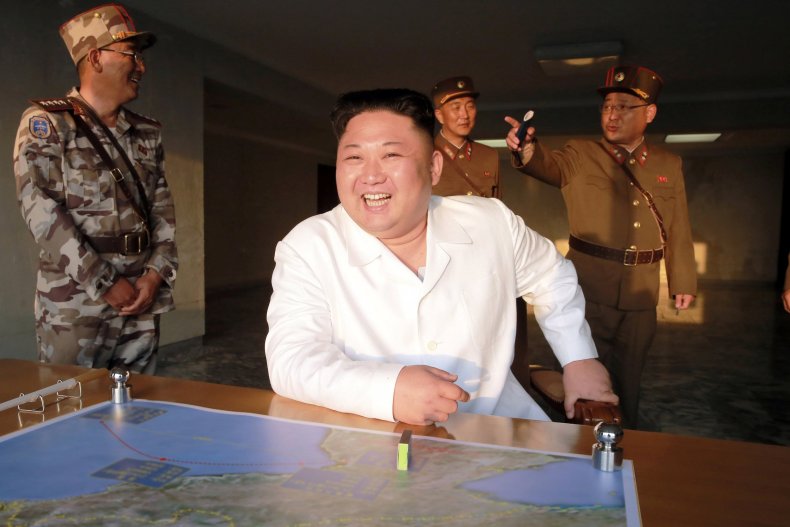 North Korea has conducted five nuclear weapons tests since 2006, each of which has been met with harsh international criticism. Members of the U.N. Security Council, including North Korean ally China, have unanimously voted on a number of occasions to implement sanctions against North Korea and its government, which has been led by Kim Jong Un since his father's death in 2011. Since taking power, Kim has rapidly developed his country's military and reports of a possible sixth nuclear weapons test in April prompted President Donald Trump to summon an aircraft carrier strike group to the region. Allies of Washington, including North Korea's rival neighbor South Korea and Japan, have also positioned themselves for a potential conflict by conducting military exercises with U.S. naval assets in the Asia-Pacific.
Saturday's commentary by North Korea attacked the recent addition of the U.S.'s latest Lockheed Martin F-35C Joint Strike Fighter to the Navy's aircraft carrier fleet. This, along with recent developments including the Air Force's GBU-12 smart bomb and plans to maximize the combat capabilities of Virginia-class nuclear submarines and Zumwalt-class destroyers, have contributed to North Korea's skepticism toward the U.S.'s commitment to a peaceful resolution to the crisis.
"This proves that the U.S. remains unchanged in its sordid intention to stifle the DPRK by force, hold a military edge in Asia-Pacific and thus realize without fail its ambition for world domination, and that it is none other than the U.S. which is rendering the situation on the peninsula and the region extremely tense," the article read.
As the U.S. develops its military presence in the Western Pacific, the White House has also reached out to China for assistance in dealing with North Korea. Even though Beijing is Pyongyang's greatest ally, China has become increasingly frustrated over the years with North Korea's nuclear weapons development, and the two nations even traded rare, public jabs at one another last month through their state-run media outlets. China has also pleaded for peace in the region, and has called on all parties to engage in dialogue in order to avoid a full-scale conflict.
"The Trump administration is encouraged by China's renewed commitment to work with the international community toward denuclearization," Secretary of Defense James Mattis said Saturday, according to Reuters.
"Ultimately, we believe China will come to recognize North Korea as a strategic liability, not an asset."