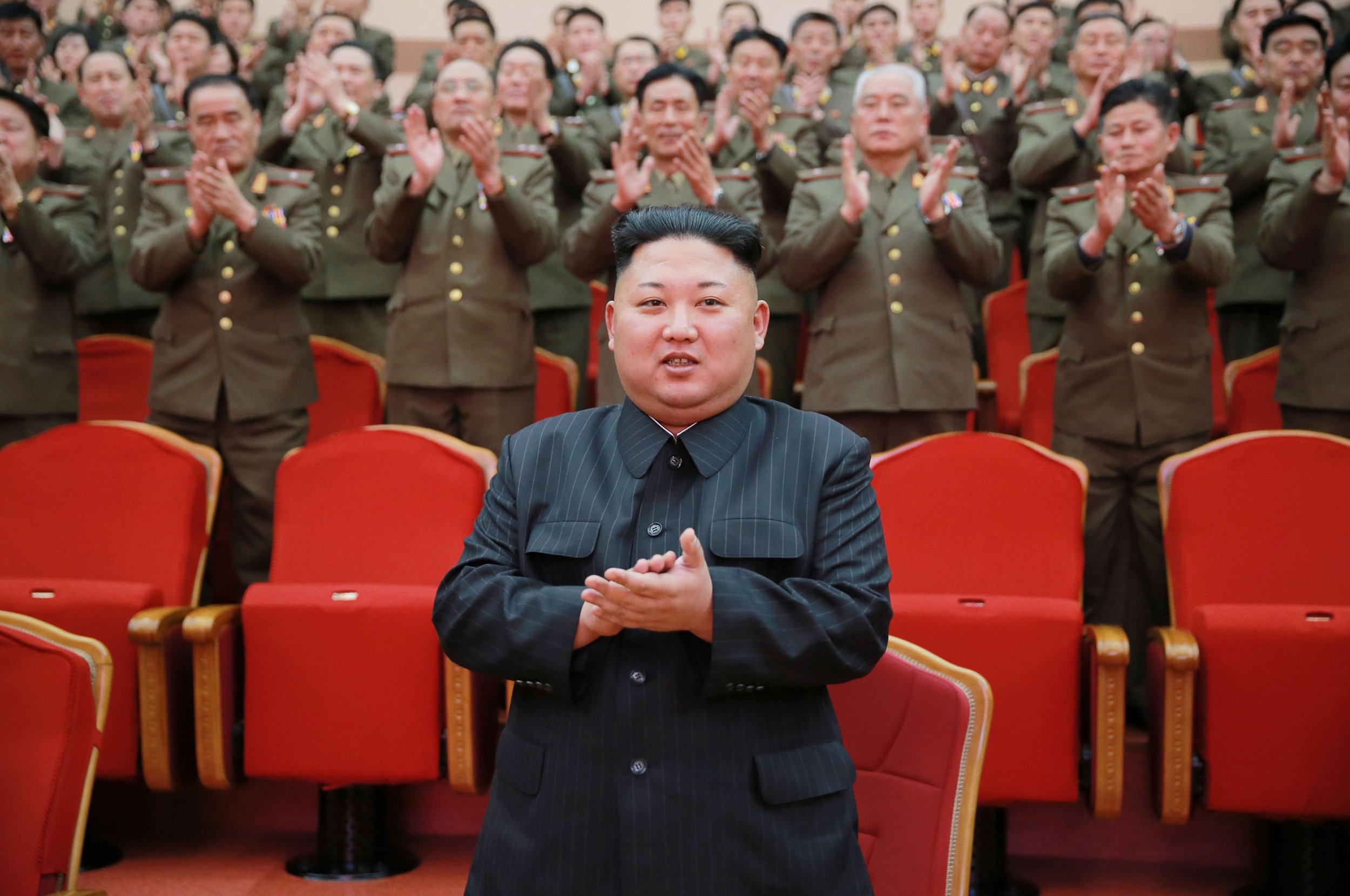 North Korea is likely planning something very provocative around Columbus Day next week, which happens to fall the day before the anniversary of the founding of the North Korean communist party, a top CIA official warned on Wednesday.
"We are concerned...that risk exists at any time on the Korean Peninsula," said Yong Suk Lee, deputy assistant director of the CIA's Korea Mission Center, while speaking at a conference at the George Washington University in Washington, D.C. "I told my own staff, October 10 is the Korean Workers Party founding day. That's Tuesday in North Korea, but that's Monday -- Columbus Day holiday in the U.S. -- so stand by your phones."
"North Korea is a political organism that thrives on confrontation," Lee added.
But Lee also said Kim Jong Un is a "very rational actor," adding that the North Korean leader "wants to rule for a long time and die peacefully in his own bed." Starting a war with a country as powerful as the U.S., which has many allies in the region, is "not conducive" to this goal, Lee said.
North Korea has conducted nuclear tests and missile launches on important national holidays in the past, including its first ever nuclear test on October 9, 2006. A decade later, on September 9, 2016, North Korea conducted a nuclear test to mark its founding -- this was it's fifth nuclear test, it's conducted six in total.
Both South Korean and Japanese officials have also issued warnings about the potential for provocative acts from North Korea on or around October 10.
North Korea has ramped up its missile tests in 2017, which has led to heightened tensions with the U.S. and an ongoing war of words between President Donald Trump and Kim Jong Un.