North Korea Preparing to Launch Satellite Amid Hidden Missile Technology Concerns: Report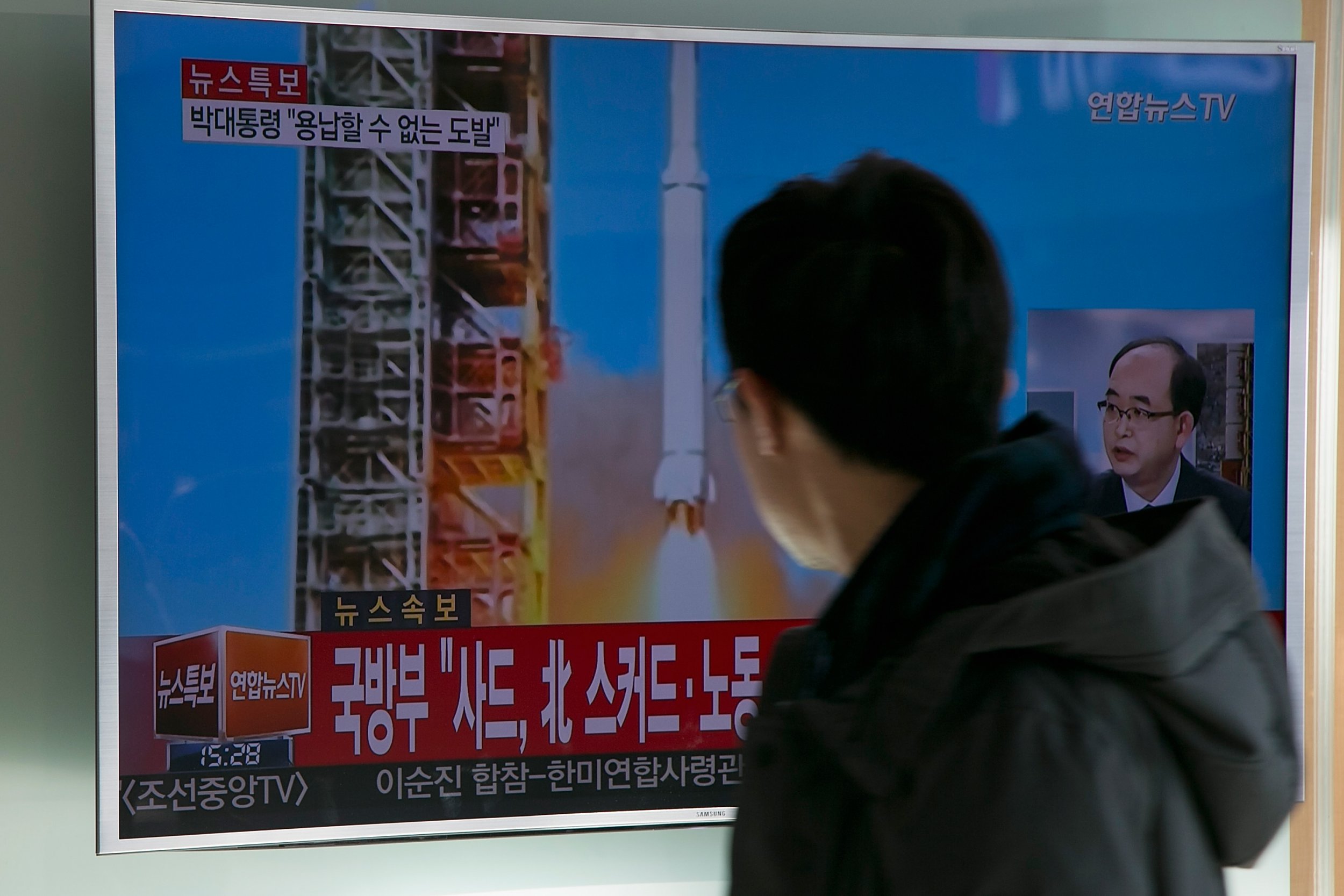 North Korea is making plans to launch a satellite, according to regional media reports, a procedure sanctioned by the U.N. over fears that Pyongyang has used its space program to test ballistic missiles.
"Through various channels, we've recently learned that the North has completed a new satellite and named it Kwangmyongsong-5," the Joongang Ilbo daily reported, citing a South Korean government source, according to the AFP news agency.
"Their plan is to put a satellite equipped with cameras and telecommunication devices into orbit," the soure told the paper.
The North Korean regime last launched a satellite, the Kwangmyongsong-4, in February 2016. The U.S. and South Korea condemned the use of a long-range rocket, saying it was a means of testing ballistic missile technology.
The international community, through the U.N., has condemned and sanctioned Pyongyang for nuclear and missile tests. Its regional neighbors, such as South Korea and Japan, fear that North Korea would be able to develop technology sophisticated enough to launch a disastrous strike on their territory.
But North Korean state media said that the country had a right to test its technology and develop a space program. The ruling party's Rodong Sinmun newspaper said the launches "absolutely correspond" to the international norms of testing space technology.
President Donald Trump has engaged in an escalating war of words with North Korea's Kim Jong Un over his ambition to develop nuclear weapons that could reach the American mainland. Trump's National Security Adviser H.R. McMaster said earlier this month that North Korea was the "greatest immediate threat to the U.S." In reaction to North Korea missile tests and threats, the U.S. engaged in a major joint military exercise this month with the South Korean army that involved more than 12,000 personnel.
South Korea is now considering the use of U.S. steath aircraft from its vessels and a new landing ship that is set to be rolled out in 2020. In 2014, Seoul bought 40 F-35A jet fighters for deployment in 2018.
"I understand that the military top brass have recently discussed whether they can introduce a small number of F-35B fighters and operate them aboard the new ship that has already been deployed and one to be additionally built," a military source told Yonhap News Agency.
"As far as I know, the idea is being weighed in light of maximizing the strategic value of the vessel's capabilities," he added.