North Korea Probably Tampered With Its Missile Launch Pictures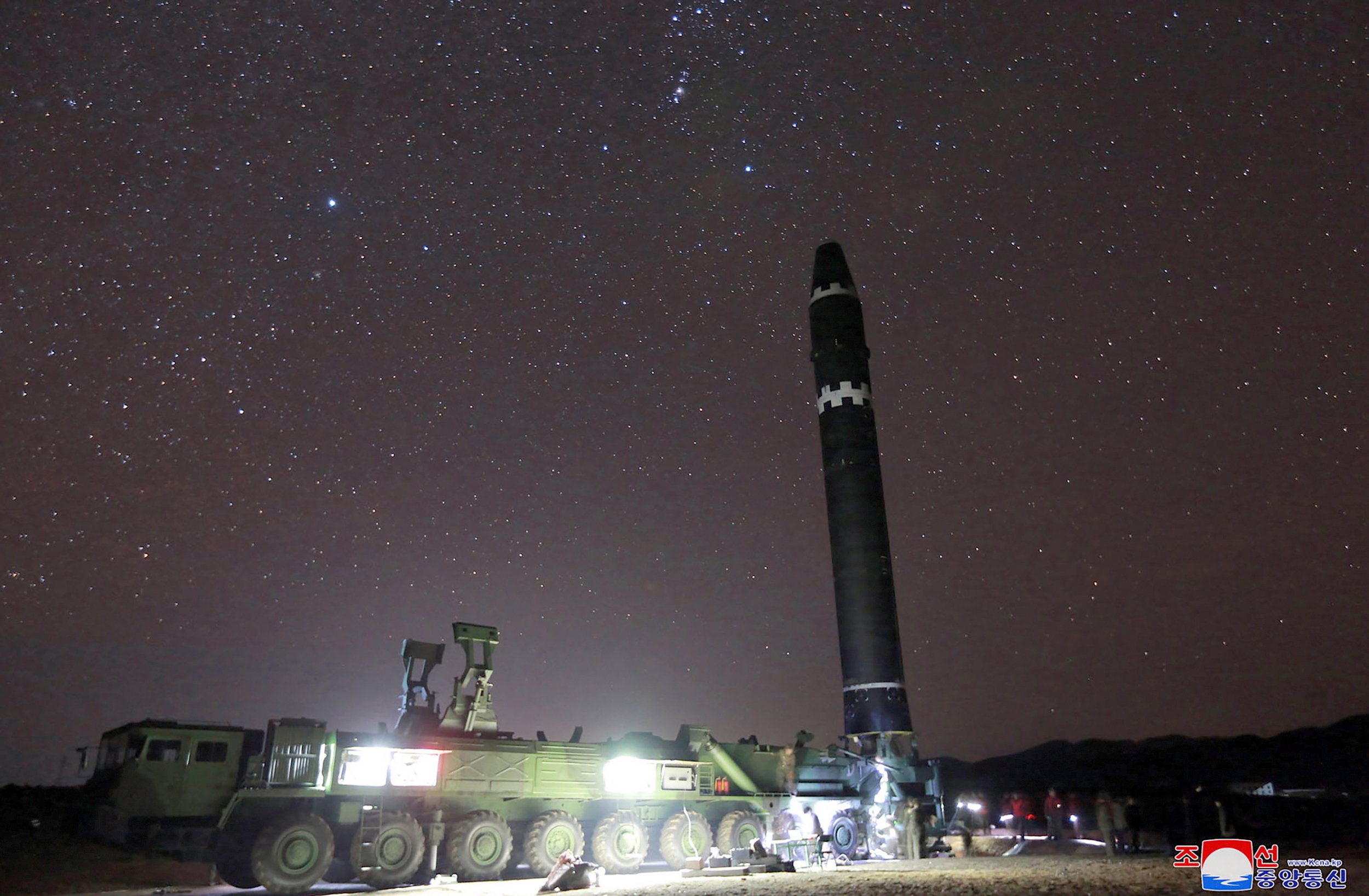 North Korea has tampered with the photos showing the latest missile test launch, an analyst said after inspecting the images the regime released last week.
According to Dr Marco Langbroek, Space Situational Awareness consultant at Leiden University in the Netherlands, the stars in some of North Korea's images don't match, suggesting the regime tampered with the photos before publication. He found that two images that were shot from the same viewpoint seeme to display different constellations.
"Two images from clearly same viewpoint, but dramatically different star backgrounds! Orion (Southeast) versus Andromeda (Northwest)!" the scientist wrote on Twitter on Tuesday.
Those weren't the only images that appear to have been tampered with. Another series of photographs, in each of which the missile's exhaust plume faces opposite directions, show identical portions of the sky.
Read more: Do North Korea's missile launches threaten passenger planes?
"More evidence of tampered #Hwasong15 imagery: two images, mirrors of each other (look at exhaust plume, lack of number on missile body 2nd image) so opposite viewpoints. Yet starfield in background both south-southeast, Orion and Canis major (but with Sirius missing!)," he wrote in another post.
The intercontinental ballistic missile (ICBM) Hwasong-15 was fired into space in the early hours of November 29. North Korea's low supply of electricity means the country plunges into darkness at night, so the stars should clearly show to the naked eye.
But in picturing the missile as it ascends into the night sky, photographers would have used a fast shutter speed that would not have captured the stars as clearly as they show in the photos.
Langbroek's analysis confirms the early suspicion of Harvard-Smithsonian Center for Astrophysics astronomer Jonathan McDowell, who doubted some of the pictures as soon as they were released last week.
"I am skeptical about the stars, it's hard to get stars and foreground objects in same pic—is it possible it's photoshop," McDowell wrote on Twitter as part of a conversation among experts analysing the pictures to confirm the missile launch location and timing. This can be a harder task to achieve at nighttime, when only the stars can give an idea as to the launch location, rather than daytime, when background landmarks offer more clues about the site.
North Korea has a long history of retouching pictures its state-controlled media release to the world, as gaming website Kotaku illustrated in 2013 and, more recently, as experts noted when observing North Korean leader's Kim Jong Un's ears.
Both Langbroek and McDowell think the picture editing of the night sky was likely motivated by aesthetics rather than a deliberate attempt to obscure information about the missile, the appearance of which in the photos does not look edited.
"Aesthetics I think. Or just to play with analysts," Langbroek said, answering a question about North Korea's motivation in changing the pictures.
"Yeah, I think somewhat just wanted to make it pretty. I doubt there's anything deeper here," McDowell agreed.