After North Korea JFK Mugging, Kim Jong Un Regime Calls U.S. 'Lawless, Gangster State'
North Korea said the United States would face "grave consequences" after three of its diplomats were reportedly mugged at John F. Kennedy International Airport in New York on Sunday. KCNA, North Korea's state news agency, accused the United States of being "gangsters" and said U.S. officials removed a package from the diplomats, said to contain a diplomatic certificate.
An article in the state-run news site said: "The U.S. literally mugged a delegation of DPRK diplomats at the airport" and they "behaved like a lawless, gangster state." DPRK is short for the Democratic People's Republic of Korea.
The news agency also said the mugging was "an illegal and heinous act of provocation." North Korea promised retaliation, warning that there would be "grave consequences" for the U.S.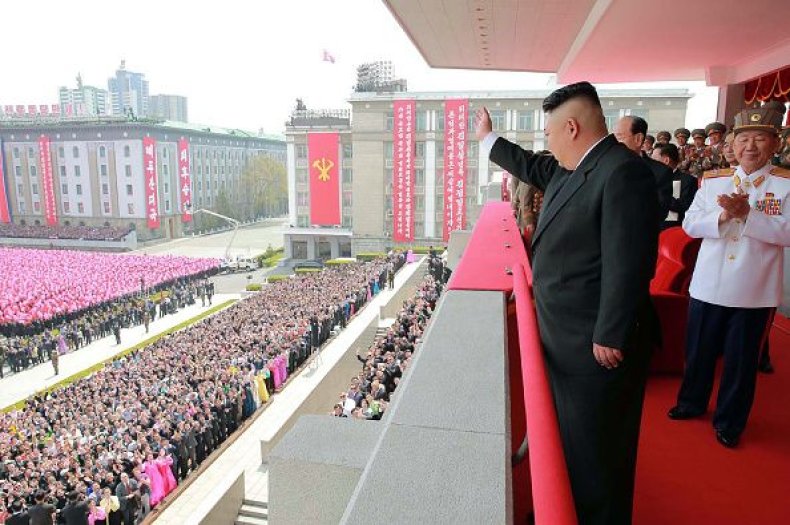 The U.S. Department of Homeland Security said officials had confronted three North Koreans at the airport, but said the suspects were not associated with the United Nations. The North Koreans were not allowed to board their plane.
"According to the U.S. State Department, the North Korean citizens were not accredited members of North Korea's Mission to the U.N. and had no entitlement to diplomatic immunity. The package in question had no diplomatic protection from inspection," a Homeland Security statement said. "DHS seized multiple media items and packages from the individuals, at which time the North Koreans attempted to physically retrieve the items but were prevented from doing so by DHS officers. The reported aggression was initiated by the North Koreans."
North Korean news said more than 20 police officials were involved in the airport mugging. "The Ministry of Foreign Affairs of the DPRK regards this mugging by the U.S. as an intolerable act of infringement upon the sovereignty of the DPRK and a malicious provocation, and strongly condemns it," a statement released by North Korea said, reported Bloomberg.
Tension between the two countries has grown in recent weeks, as missile testing from North Korea has increased, while the United States has fought to have several of its citizens being held by the North Korean state released. Otto Warmbier, a 22-year-old student, was released last week back to the United States, but was found to be in a coma.
Tomas Ojea Quintana, the United Nations special rapporteur for human rights in North Korea, also criticized North Korea's treatment of Warmbier, and in a statement last week demanded that Pyongyang "clarify the causes and circumstances of the release."