North Korea Threatens 'Merciless Attack' As U.S. and South Korea Conduct Drills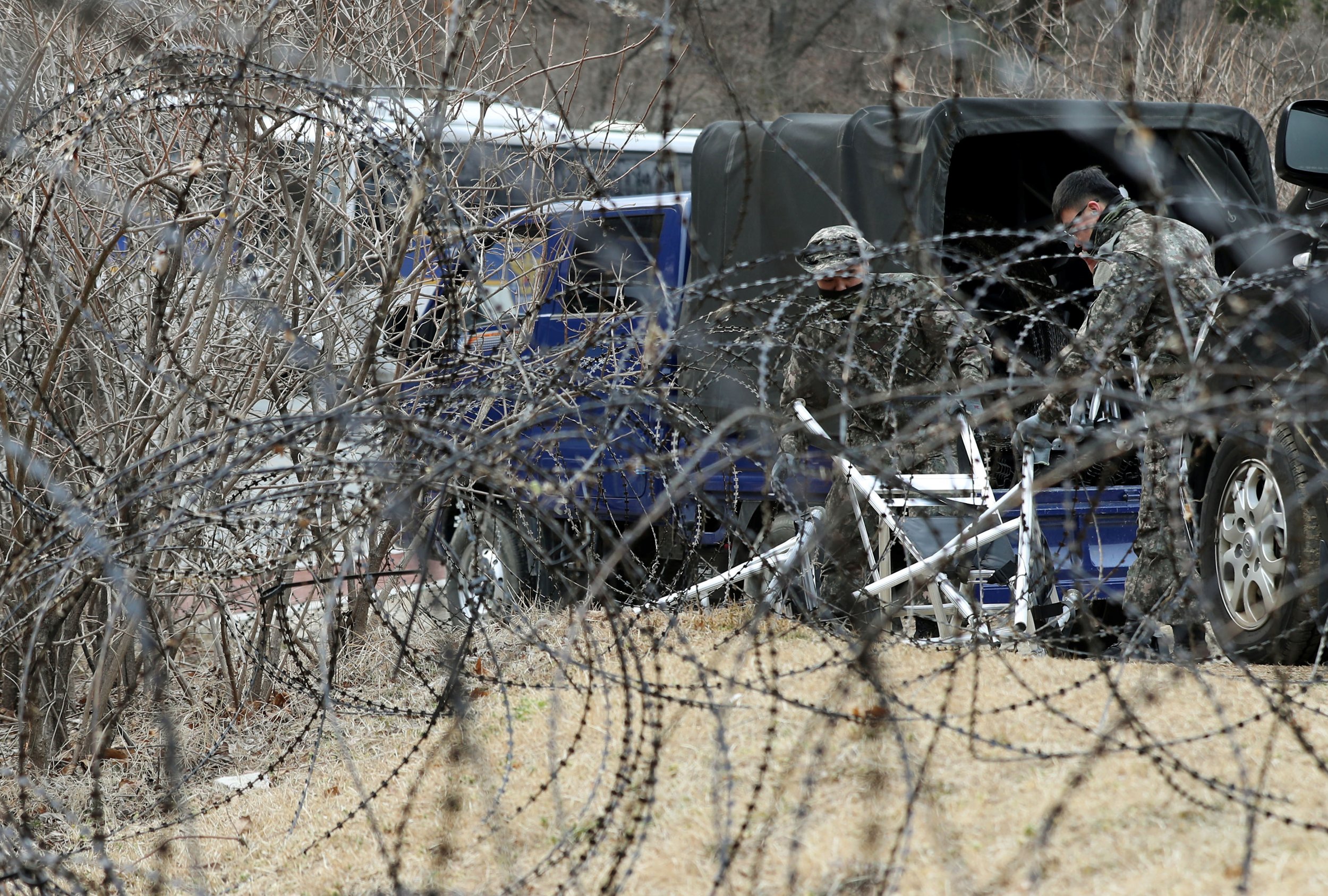 North Korea warns of unleashing a "merciless" response if South Korea and America conduct military drills that overlap its borders. The threat of attack is not unusual, but, taking North Korea's recent successful missile attempts into account, it's one that is being taken more seriously.
The U.S. and South Korea would respond "overwhelmingly" if such an attack were to occur, reports Reuters.
The war games between Seoul and Washington annually frustrate North Korea, who considers its military activities a sign of aggression. The manoeuvres began Wednesday and usually involve hundreds of thousands of troops from South Korea and the U.S. practising drills in an operation called Foal Eagle.
"The value of training like this is key to our mission to be ready to 'fight tonight' if called upon," Maj. Jared Nichols, the battalion's executive officer, told Yonhap News Agency, South Korea's News Agency.
The two countries plan to conduct Key Resolve practice in March, a computer-simulated exercise, the South Korean Defense Ministry told Yonhap. Last year the drills were the largest ever conducted by the U.S. and North Korea, amid rising tension in the region.
Jim Mattis, U.S. defense secretary, and South Korea's Defense Minister Han Min-Koo had a phone conversation in which the U.S. expressed commitment to its Asian ally. "Secretary Mattis said that the United States remains steadfast in its commitment to the defense of [South Korea]. He further emphasized that any attack on the United States or its allies will be defeated, and any use of nuclear weapons will be met with a response that is effective and overwhelming," a statement from Pentagon spokesperson Captain Jeff Davis read, as cited by Yonhap.
According to KCNA, the Korean Central News Agency, the "North will mercilessly foil the nuclear war racket of the aggressors with its treasured nuclear sword."
South Korea has confirmed that it will resolutely push North Korea if provoked, Al Jazeera reported. Recent events associated with North Korea have created turmoil with its immediate neighbors, and the U.S. are well-prepared, with over 28,000 troops stationed in South Korea as a deterrent.
"Should the U.S. imperialists and the South Korean puppet forces fire even a single shell into the waters where the sovereignty of our Republic is exercised, the KPA will immediately launch its merciless military counter-actions," the KCNA statement continued.
The drills are believed to run until late April, and the USS Carl Vinson aircraft carrier with F-35B and Osprey aircraft, could be joining the operation, a U.S. Forces spokesperson said, Al Jazeera reported.