North Koreans Will 'Eat Grass' So Kim Jong Un Can Buy War Weapons, Putin Says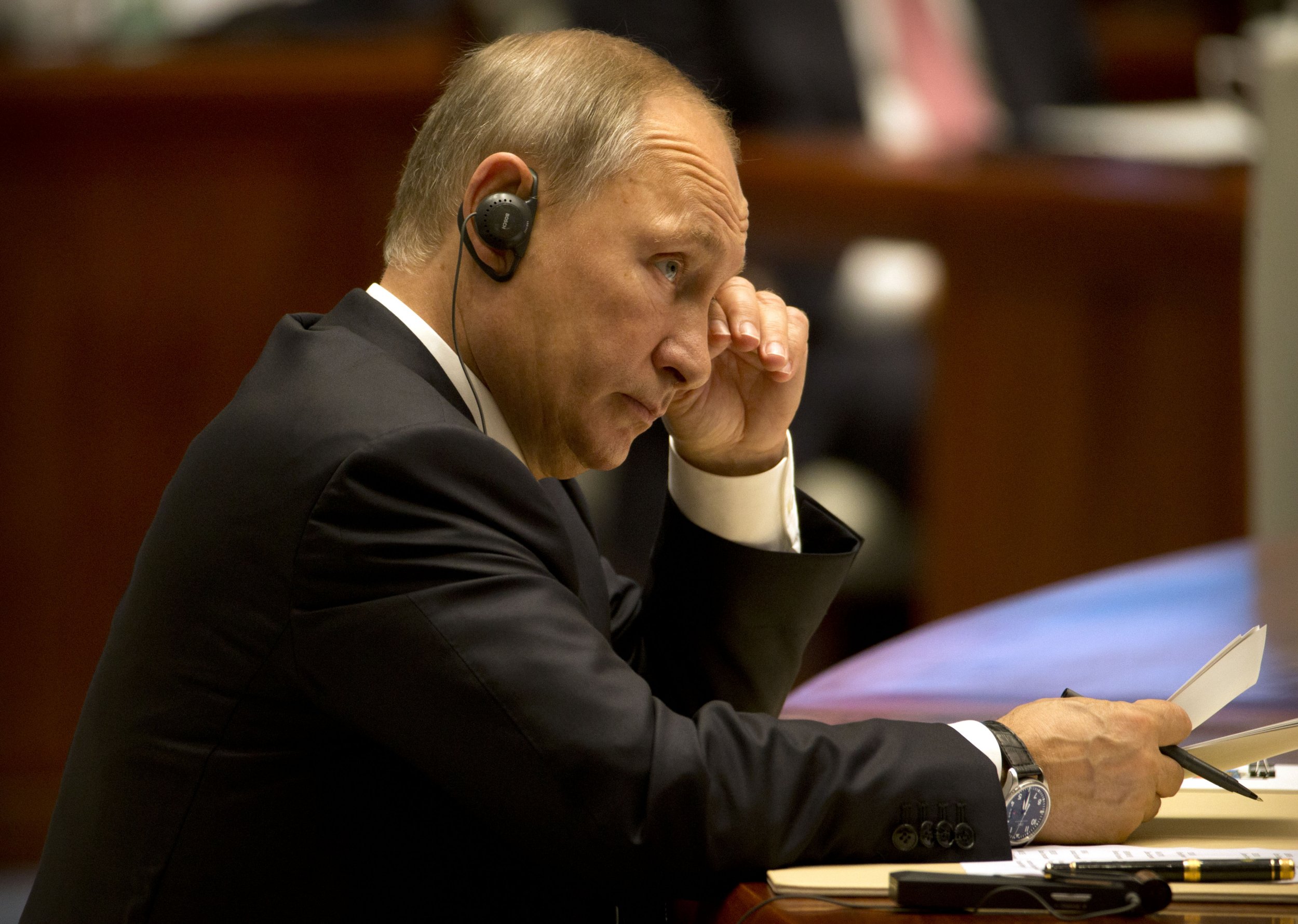 North Korean leader Kim Jong Un would allow his people to "eat grass" before he ever gives up his nuclear and missile defense programs, Russian President Vladimir Putin said Tuesday at a news conference in China.
Kim and his military claimed to have tested a hydrogen bomb on Sunday, the sixth overall nuclear test conducted by a regime that believes its threats keep the United States and its Asian allies at bay as they plan a preemptive strike to overthrow the authoritarian government.
Kim is willing to go so far as to starve his people in order to keep power, Putin said. He also condemned the weapons tests and said diplomacy was the best route to handle the North.
"They will eat grass, but they will not turn away from the path that will provide for their security," Putin said, according to CNN.
A hydrogen bomb is far more powerful than a nuclear bomb, and reports out of South Korea indicate the North could be preparing another intercontinental ballistic missile test, adding to fears the North has the capability to put a nuclear warhead on a missile that could reach the U.S.
Using the missile and nuclear defense threats as a means to deter, according to Putin, is how the North avoids the fate of former Iraqi leader Saddam Hussein. The Russian leader, a former head of his country's intelligence services, also said that sanctions, like those put in place against the North's economy last month by the United Nations Security Council, are "useless and ineffective."
"Saddam Hussein rejected the production of weapons of mass destruction, but even under that pretense, he was destroyed and members of his family were killed," Putin said at the BRICS summit, which brings together Brazil, India, China and South Africa.
Putin added, "The country was demolished, and Saddam Hussein was hanged. Everyone knows that, and everyone in North Korea knows that."
Prior to the new sanctions by the U.N., those already in place were having a drastic effect on the North's population. A U.N. report released in March showed that more than 10 million North Koreans, or 41 percent of its population, are "undernourished," and it pointed out that the North ranked 98th out of 118 countries on last year's Global Hunger Index.