North Korea Puts Clocks Back 30 Minutes to Get in Sync With Seoul
North Korea will end its self-imposed time zone isolation and sync its clocks back to South Korean time, nine hours in advance of Coordinated Universal Time (UTC).
The move is a symbolic gesture of unity from North Korean leader Kim Jong Un, who issued the decree "On Resetting Pyongyang Time" on Monday, the state-controlled news agency KCNA reported.
Kim was reportedly disturbed by the sight of the two clocks marking the respective times in Pyongyang and in Seoul in the meeting room of Friday's historic inter-Korean summit, where he met South Korean President Moon Jae-in.
Kim heralded the beginning of a "new history" and "an age of peace" as he signed the guest book at the inter-Korean Peace House.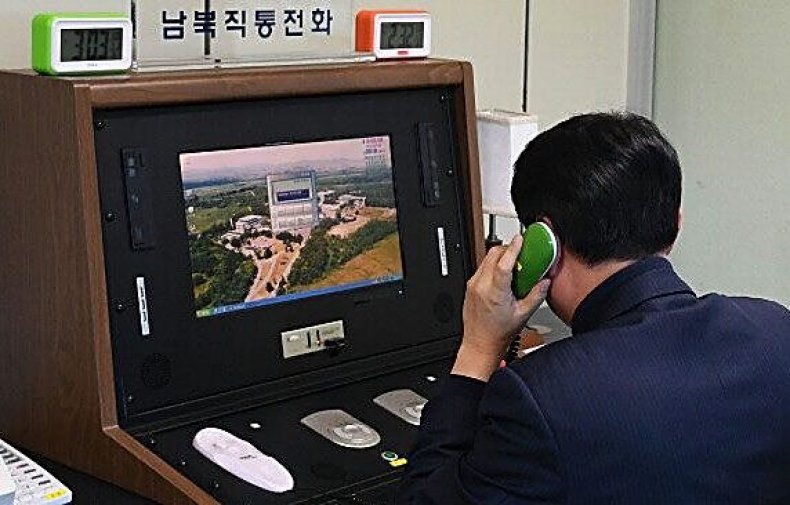 It was Kim who created the time difference, ordering North Korean clocks to move forward 30 minutes in August 2015 to celebrate the 70th anniversary of the country's liberation from Japanese rule, under which the Korean Peninsula was forced to change its time zone to match Japan's, creating the "Pyongyang time" of UTC +8.5.
The climate of reconciliation with Seoul persuaded Kim it was time for a change. "Since it was we who changed the time standard, we will return to the original one. You can make it public," Kim said, according to South Korea's press secretary Yoon Young-chan.
"It is not an abstract meaning that the North and the South become one, but it is just a process in which the North and the South turn their different and separated things into the same and single ones," Kim was quoted as saying in KCNA, translated in Reuters. The clock change is scheduled for May 5.
South Korea has also taken steps to scale back tensions as part of the Panmunjom Declaration, the agreement signed on April 27 between the two leaders. Seoul's Defense Ministry said it would begin the process of removing loudspeakers placed at the border with North Korea on Tuesday.
A spokesperson for the ministry did not specify the number of loudspeakers, which had been used to broadcast anti-regime propaganda and K-pop across the border but fell silent ahead of the summit last week.
North Korea Puts Clocks Back 30 Minutes to Get in Sync With Seoul | World