Paralympics 2018: North Korea Will Send Athletes To Pyeongchang
Updated|
North Korea will send a delegation to the Winter Paralympics in Pyeongchang, South Korea next week. The Paralympics begin March 9 and will be the largest Winter Paralympics ever.
North Korea will send at least four officials and 20 athletes, including two cross-country skiers, to Pyeongchang, Japan's public broadcaster NHK reported. Much like the Winter Olympics, the athletes will be granted exceptions in order to participate.
Most of the North Korean athletes that participated in the Winter Olympics had not technically qualified.
North Korea had indicated its willingness to participate in the Paralympics earlier when the two countries began working on the Winter Olympics. The country made its Paralympic debut at the 2012 Summer Games in London, but this will be the country's first time participating in the winter games.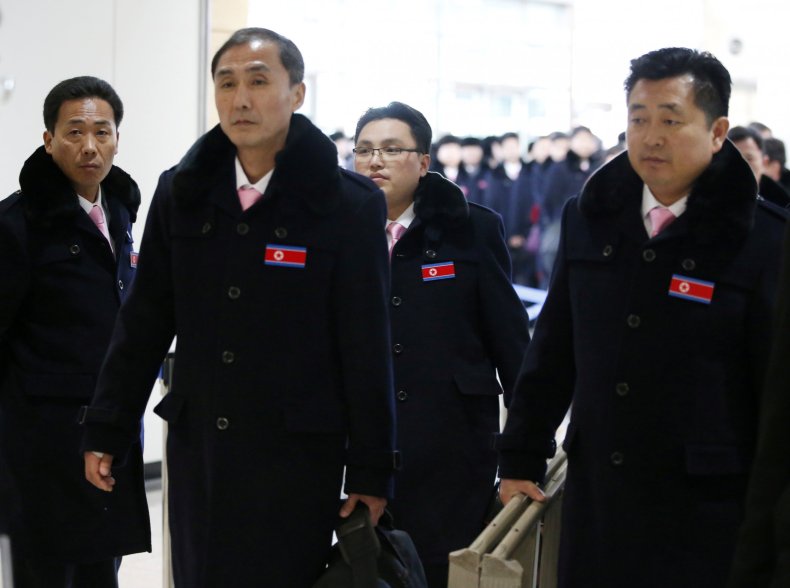 North Korea's delegation to the Winter Olympics numbered nearly 500 and included cheerleaders, bands and journalists.
North Korea has a checkered history with its treatment of their disabled population.
"At one time the only disabled people one saw in state media in any context were discharged soldiers and war veterans. The country's participation in the Paralympics is a step toward the North being more inclusive in that regard," Michael Madden, a visiting scholar at the U.S.-Korea Institute at Johns Hopkins University told Newsweek via email.
North Korean defector Ji Seong-ho lost his leg and hand in a 1996 accident in the country when he passed out from hunger on train tracks and was run over. He has since become an outspoken activist for better treatment of the handicapped in North Korea. President Donald Trump invited him to be a guest at the 2018 State of the Union Address.
"North Korean citizens will generally feel sorry for the disabled, but they will also view them as people who cannot function successfully in society. It's also commonly believed that handicapped people are less loyal to the Workers' Party," Ji told DailyNK last year.
The impoverished country has been repeatedly accused of human rights violations, including a 2014 investigation by the United Nations in which an official compared the country to Nazi-occupied Germany. A visit by the UN last year, however, said conditions for people with disabilities in North Korea are improving.
"The country has actually improved its treatment of the handicapped and disabled during the last six or seven years," said Madden.
North Korea's participation in the South Korean Paralympics marks a continued detente between the two countries. Kim Jong Un's sister, Kim Yo Jong, invited South Korean President Moon Jae-in to talks in Pyongyang during the opening ceremonies of the Winter Olympics, The Korea Herald reported.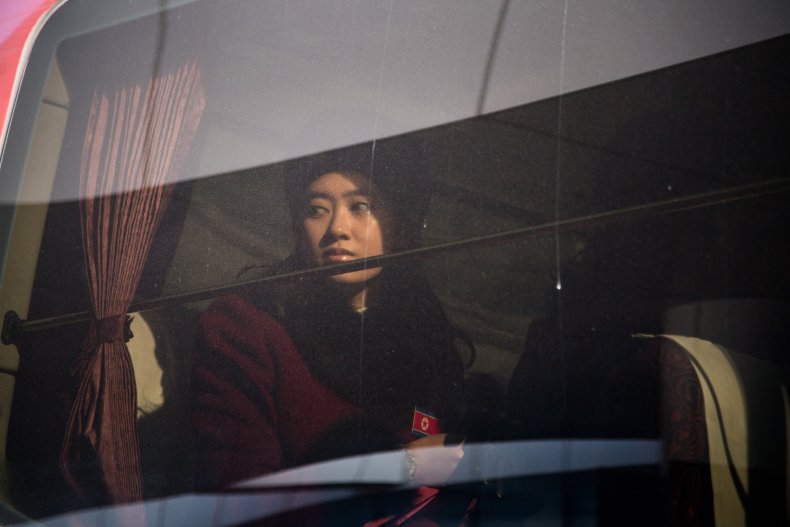 During the Games' close, controversial North Korean General Kim Yong Chol told Moon that North Korea was open to talks with the U.S.