North Korea Says It Would Rather 'Starve or Freeze to Death' Than Give In As U.S. Gets Tough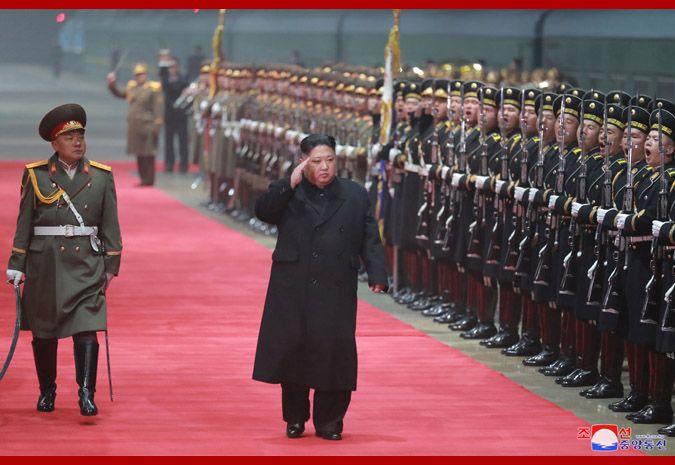 North Korea appears to have hardened its stance toward the United States after President Donald Trump abruptly walked away from their last bilateral summit without a deal with the nuclear-armed, authoritarian state.
Following the fallout after the second U.S.-North Korea summit, held last month in Hanoi, U.S. officials have signaled they were seeking complete, verifiable and irreversible denuclearization without offering any concessions to North Korea, which has considered its nuclear weapons to be vital to its survival.
Rodong Sinmun, the official newspaper of the ruling Korean Workers' Party Central Committee, published a lengthy commentary Thursday that met remarks from Washington with a fiery response. "The nation could not live without its national pride, it could not be exchanged for treasures or gold, even if we starve or freeze to death. It is our life, our nature and our great power that has driven our country's existence and prosperity," the commentary read.
"Dependence," it went on, "can be easy and temporary, but it is like a penalty that makes the people helpless and weakens the national power."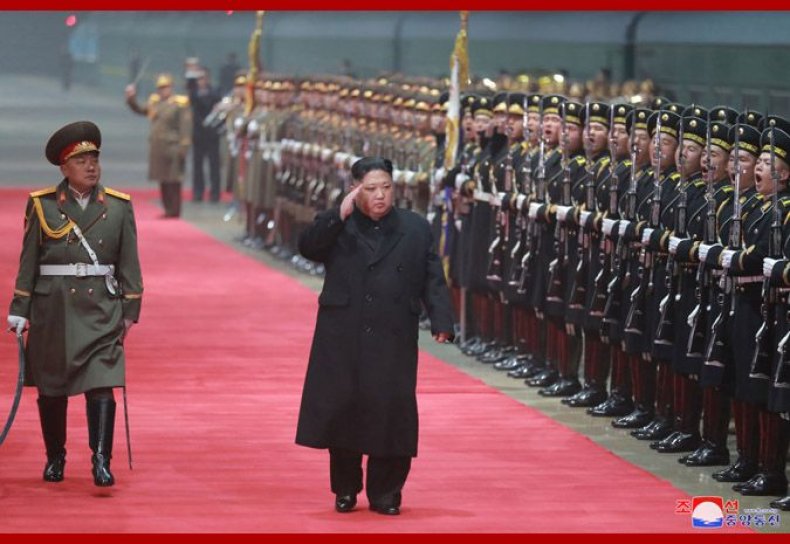 North Korean leader Kim Jong Un, who took power after his father's death in late 2011, has significantly expanded his country's nuclear and missile programs, which escalated tensions during the first year of Trump's presidency. When Kim offered an olive branch to his top opponents—the U.S. and South Korea—Trump made history last June by meeting the ruler, becoming the first sitting U.S. president to sit down with a North Korean leader.
Both sides have made goodwill efforts to prove their commitment to what would be a historic peace deal under which North Korea would abandon nuclear weapons in exchange for security and sanctions relief. But progress appeared to slow in the months after their Singapore summit last year.
Amid closed-door talks between Washington and Pyongyang officials, observers had anticipated that an agreement was in the works for their sit-down in the Vietnamese capital. Trump and Kim exchanged warm greetings, ate dinner together and appeared cordial, but experts have said the mood changed when White House national security adviser John Bolton, an avowed hard-liner who has advocated military action against North Korea in the past, took a seat at the negotiating table.
The summit ended with Trump declaring no deal because, he said, North Korea had demanded "sanctions lifted in their entirety." North Korean Foreign Minister Ri Yong Ho said he and his compatriots had sought the lifting of "partial U.N. sanctions," specifically sections of five resolutions that "impede the civilian economy and the livelihood of our people."
The two leaders left the door open for future talks, but this space appeared to narrow earlier this month as U.S. special envoy to North Korea Stephen Biegun told the Carnegie Endowment for International Peace's nuclear conference that the U.S. was "not going to do denuclearization incrementally." Just days before, a senior State Department official told reporters that "nobody in the administration advocates a step-by-step approach."
The following week, North Korean Vice Foreign Minister Choe Son Hui, an elite member of Kim's inner circle, warned that "the forceful stance of the U.S. will certainly make the situation more dangerous." She also blamed Bolton for the ruining the deal, which he has denied.
In a radio interview with Breitbart News, Bolton argued Thursday that "President Trump gave [Kim] several alternatives, what he called the big deal: North Korea gives up all of its weapons of mass destruction and ballistic missiles and, in exchange, there's a very bright economic future for North Korea."
Bolton did not specify what the U.S. was willing to offer.