North Korea Says it Is 'Ready for War' After U.S. Reroutes Warships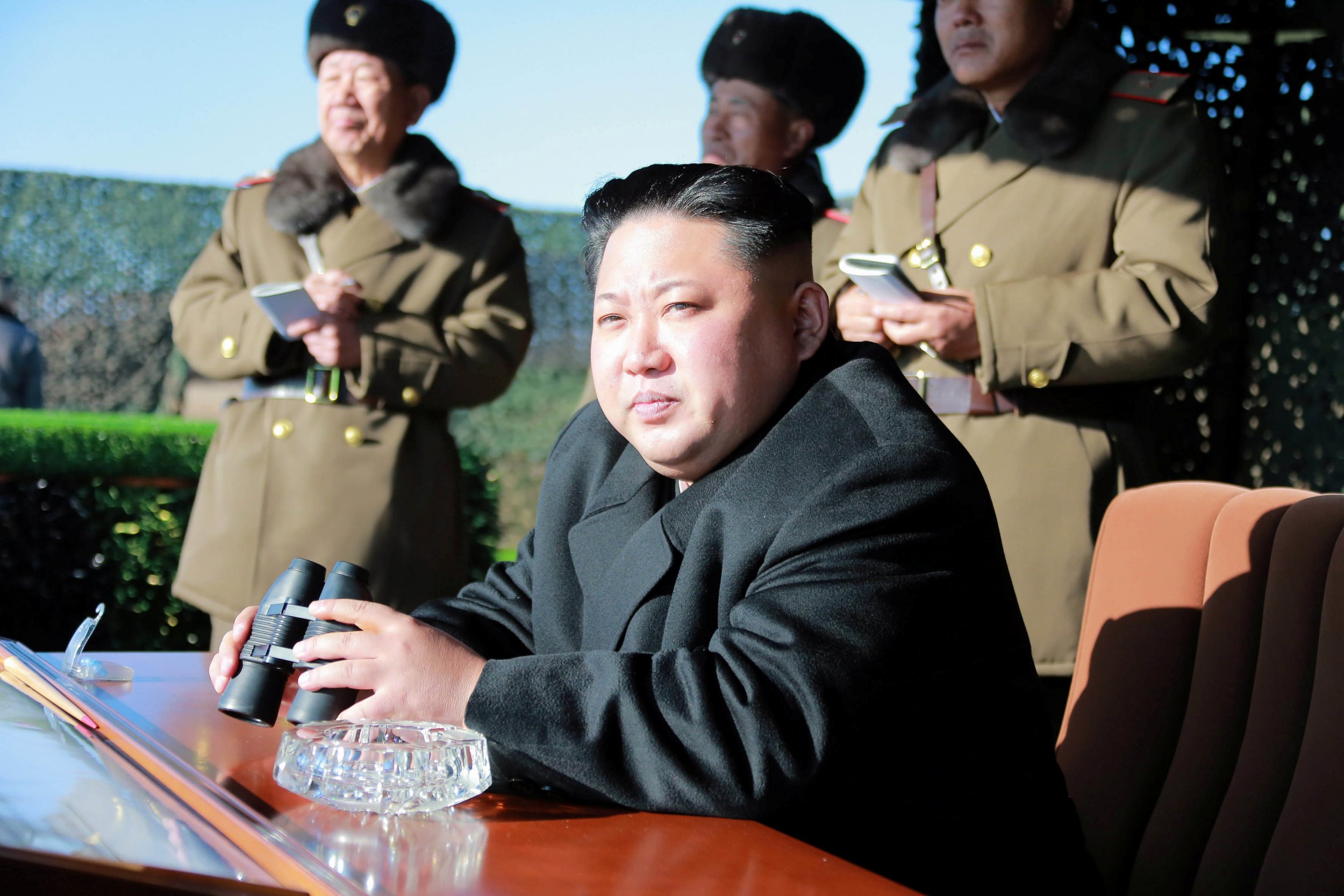 North Korea is "ready for war" the foreign ministry said the day after the U.S. redeployed an aircraft carrier from the Western Pacific toward the Korean Peninsula. According to a statement reported by state media channel the North Korean Central News Agency ( KCNA), the government has promised "catastrophic consequences" to any further "reckless moves for invading" by the United States.
The U.S. decision to re-route warships was in order to ensure "military readiness" according to the head of the Pacific Command, and came after North Korea tested a missile last Wednesday. The North fired the cruise missile from their Sinpo base toward Japan.
After the U.S. redeployed ships heading toward Australia to the Korean Peninsula, North Korea reacted angrily. "We will hold the US wholly accountable for the catastrophic consequences to be entailed by its outrageous actions. [North Korea] is ready to react to any mode of war desired by the U.S.," said the foreign minister said in a statement reported on KCNA
The statement continued: "The prevailing grave situation proves once again that [North Korea] was entirely just when it increased in every way its military capabilities for self-defense and preemptive attack with a nuclear force as a pivot. We will take the toughest counteraction against the provocateurs in order to defend ourselves by powerful force of arms."
White House officials have signaled that they will consider action against North Korea. In an interview with the Financial Times last week, U.S. President Donald Trump said he was willing to go it alone when it came to North Korea. "China has great influence over North Korea. And China will either decide to help us with North Korea, or they won't. If they do, that will be very good for China, and if they don't, it won't be good for anyone. If China is not going to solve North Korea, we will. That is all I am telling you," he added.
North Korea has a history of showing of its military powers during birthdays, parades, and other national days, and the U.S. moved its warships in advance of North Korea celebrating the birth of founder Kim Il Sung.