North Korea Releases South Korean NYU Student Held Since April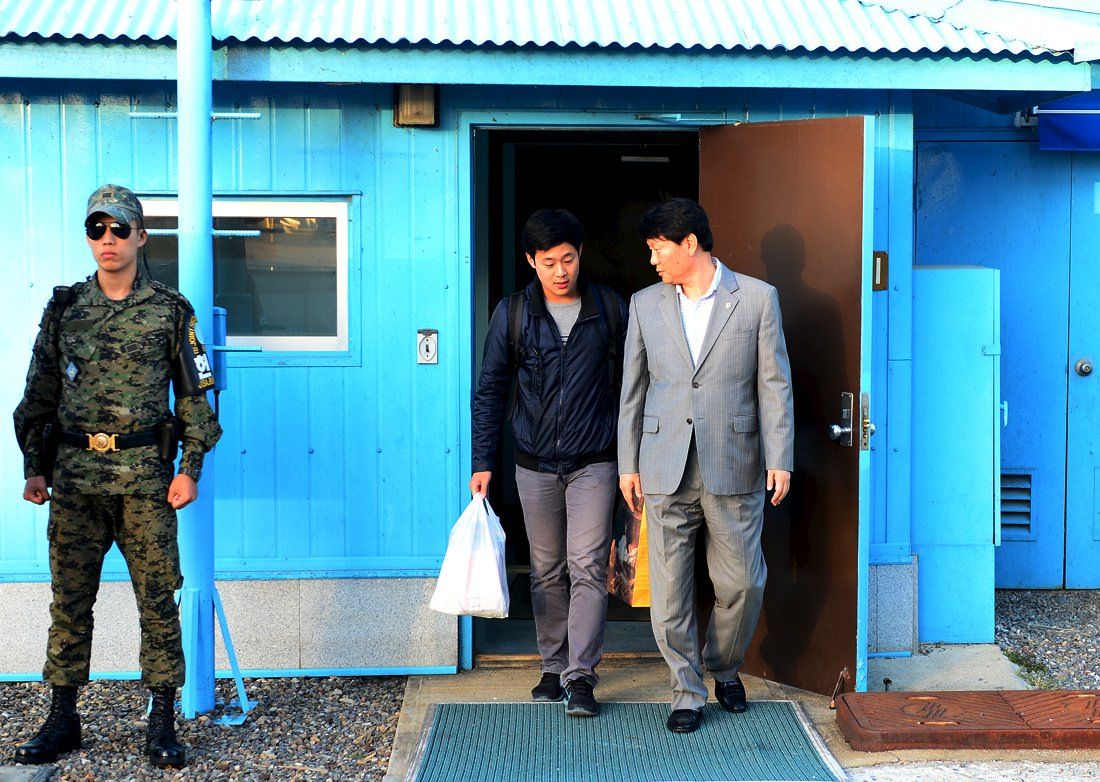 Joo Won-moon, the South Korean student arrested by North Korean authorities for illegal entry into the country in April, has been released, the South Korean government said on Monday.
Joo, 21, a student at New York University, was returned to South Korean officials by North Korea on Monday afternoon at the border village of Panmunjom, Korea, South Korea's Unification Ministry said.
Joo could face criminal charges for violating the National Security Law, which prohibits South Koreans from entering North Korea without government permission, The New York Times reports. The South Korean National Security Agency will investigate whether he actually broke the law, CNN reports.
Joo was arrested on April 22 after crossing from the Chinese side of the Yalu river into North Korea. Joo said he believed his entrance would spark a "great event" that would help to improve relations between North and South Korea. In the interview, he acknowledged that he had broken the law and said he was "willing to accept any punishment," but hoped the "generous treatment" of North Korean officials meant he'd be released.
Joo, a South Korean national, is a permanent resident of the U.S. and was living in New Jersey before his trip to North Korea. According to CNN, Joo traveled to North Korea after failing to find work in California during a semester off from college.
NYU spokesman John Beckman told CNN the university is "relieved to learn of his release and glad for this good outcome."