North Korea Revenge Hacking May Be Behind Major Movie Leak: Report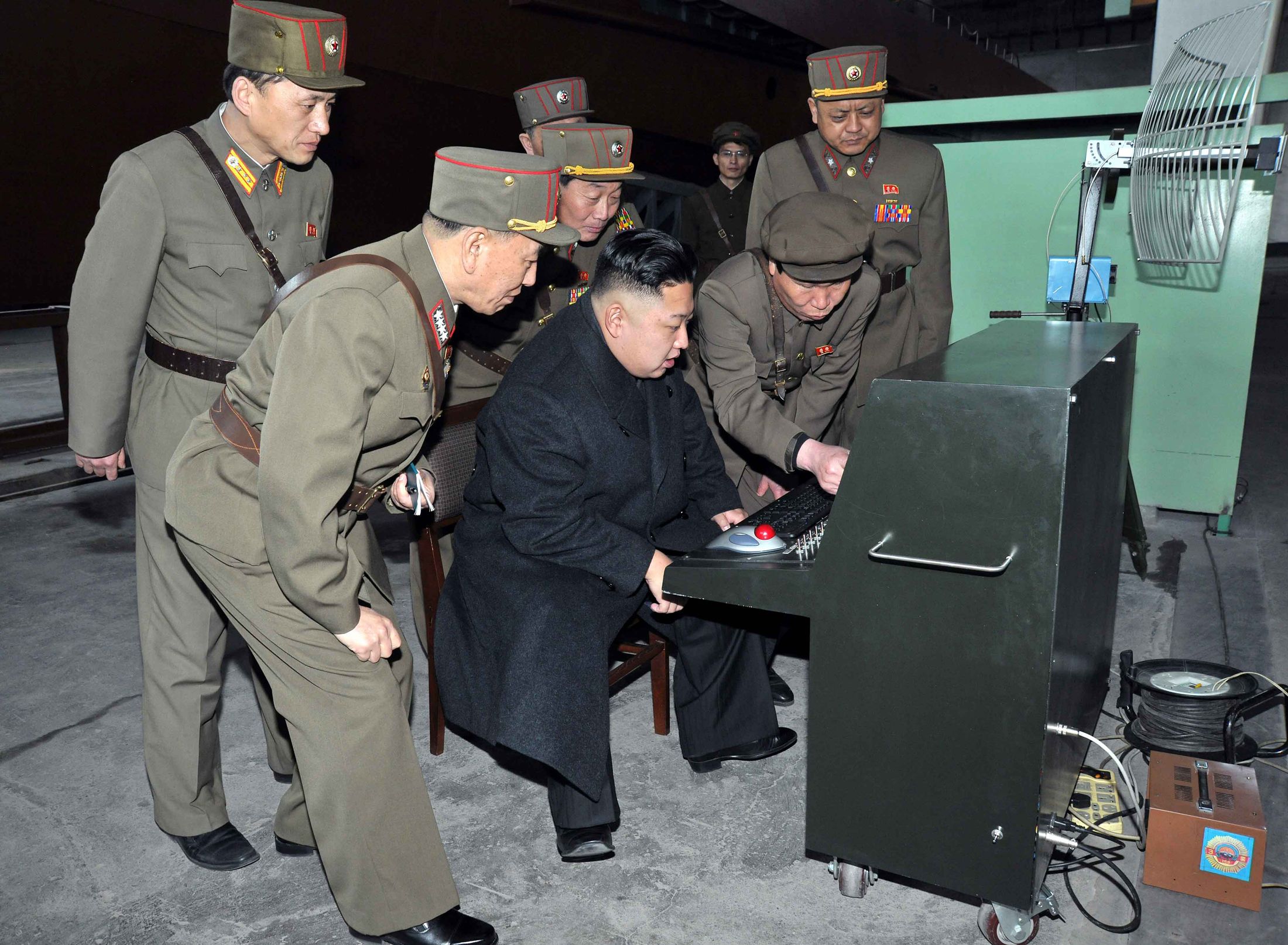 Last week, hackers targeted Sony Pictures Entertainment, bringing down the company's network for several days and stealing sensitive information, according to reports. In a second blow, five major Sony films were leaked onto file-sharing sites over the weekend.
The film leak is likely related to the hacking, Variety reports. Four of the five films have yet to be released, which means Sony could stand to lose significant revenues if viewers opt to watch the leaked versions online rather than in theaters.
According to a report on tech website Re/code, Sony is looking into the possibility that last week's attack may have been perpetrated by hackers affiliated with North Korea. The connection hasn't been confirmed but hasn't been ruled out either, Re/code cites "sources familiar with the matter" as saying.
The timing of the attack coincides with the December 25 release of The Interview, a film in which two U.S. TV tabloid reporters (Seth Rogen and James Franco) are recruited by the CIA to infiltrate North Korea with the goal of assassinating leader Kim Jong Un. North Korean officials have called the movie "an act of war."
An anonymous Reddit user who claims to work at Sony Pictures Entertainment said workers arrived at work on Monday to discover the following image plastered across their computer screens, Ars Technica reports.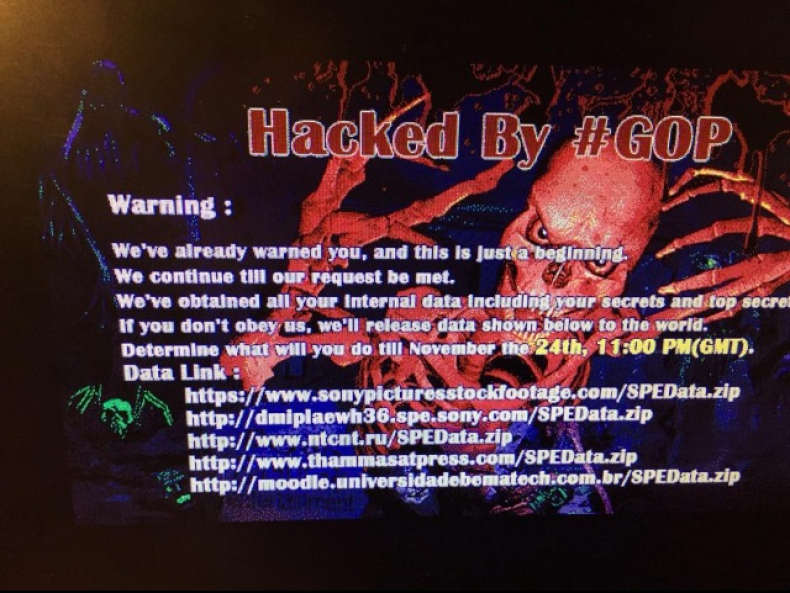 The hackers allegedly operate under the name GOP, or Guardians of Peace. The group also appears to have hijacked several Twitter accounts for older Sony movies, such as Starship Troopers and Stomp the Yard, Ars Technica reports, though those accounts were reclaimed by Sony within hours.
Sony issued a one-sentence statement last Tuesday saying the company "experienced a system disruption, which we are working diligently to resolve." It declined to comment to Re/code for its story on the North Korea link.
The five leaked films collectively have been downloaded by more than 1 million unique IP addresses, according to Variety. They are World War II action flick Fury, starring Brad Pitt and Shia LeBouef and released October 17; the modern-day remake of Annie starring Quvenzhane Wallis and Jamie Foxx; Mr. Turner, a biopic about British painter J.M.W. Turner, played by Timothy Spall; Still Alice, about a college professor's battle with Alzheimer's disease, starring Julianne Moore; and To Write Love on Her Arms, the story of the founding of the charity group with the same name, starring Kat Dennings.