Japan Gets Ready to Shoot Down North Korean Missile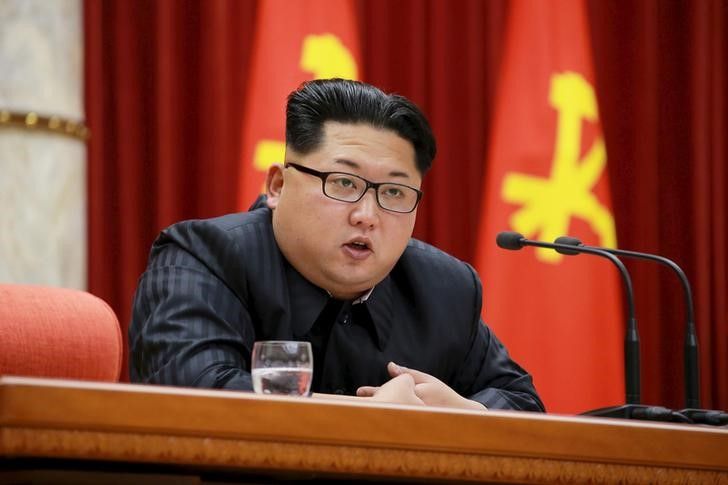 South Korea and Japan have warned North Korea about the potential forthcoming rocket launch the country has said will occur later this month, and Japan's Defense Ministry has deployed ballistic missile defense units in preparation for the event.
Japanese Defense Minister Gen Nakatani said the country will shoot down any missile that could potentially fall on Japan, while Japanese Prime Minister Shinzo Abe called the launch a "serious provocation."
North Korea said it plans to carry out a rocket launch later this month in a letter to the U.N.'s International Maritime Organization, giving the time window of February 8 to 25 for the potential test. South Korea warned North Korea against its plans to launch a rocket on Wednesday and said the Hermit Kingdom would "pay a harsh price" if the test went ahead.
Critics of North Korea say the rocket test is likely a cover for testing ballistic missile technology—although the country maintains its rocket program is peaceful and used for scientific purposes. The country is under harsh sanctions from the United Nations and U.S. that prevent it from testing nuclear materials and developing ballistic missile technologies.
A likely date for the launch of the Kwangmyongsong Earth observation satellite is February 16, the birthday of Kim Jong Il, the former North Korean leader and father of current leader Kim Jong Un. Another U.N. agency, the International Telecommunications Union, said it had also been informed of a potential future rocket launch by North Korean authorities but didn't give a specific date range.
South Korean official Cho Tae-yang said on Wednesday that North Korea's plan is "a direct challenge to the international community." China has also expressed "serious concern" over the plans and hopes the country can exercise restraint.
In January, North Korea sent shockwaves through the international community after it claimed to have carried out the fourth test of a nuclear bomb. Days after the supposed test, South Korea resumed anti–North Korean propaganda broadcasts at the border between the two countries, which involves setting up large speakers and blasting news—and sometimes pop music—to its northern neighbor.