North Korea Threatened to Sell Missile Technology to Iran—Unless Israel Paid $1B
A new book has revealed a multimillion-dollar North Korean blackmail plot targeting Israel in which the hermetic regime threatened to sell ballistic missiles to Iran unless Israel paid a billion dollars for it not to.
According to former North Korean diplomat Thae Yong Ho—who defected to South Korea in 2016—Pyongyang told Israel it would stop helping Tehran advance its missile program in exchange for $1 billion in cash, The Wall Street Journal reported.
Thae said the offer was made by North Korea's ambassador to Sweden, Son Mu Sin, to his Israeli counterpart, Gideon Ben Ami, at a Stockholm cafe in 1999. According to the book, Israel turned down the deal, but it did offer to send food aid to North Korea a few days later.
The Journal said it could not confirm the meeting or the offer, and could not contact Ben Ami or Son to ask about the allegation. Last week, Ben Ami told Israeli public broadcaster Kan that he had held several secret meetings with the North Korean diplomat between 1999 and 2002, initiated by Pyongyang.
Tzvi Gabbai, who was then the deputy head of Israel's Foreign Ministry Asia desk, told Kan that Israel had offered to help North Korea with "agriculture or perhaps financially, but only if they would stop selling weapons to Syria and Iran or if they would open diplomatic relations with Israel." Gabbai said the offer was rejected.
North Korea was active in the Middle Eastern weapons trade at the time, and had been selling missiles to Iran since at least the early 1980s.Indeed, experts consulted by the Journal said there are clear similarities between Iran's Shabab-3 and Khorramshahr missiles and North Korea's Nodong and Musudan weapons.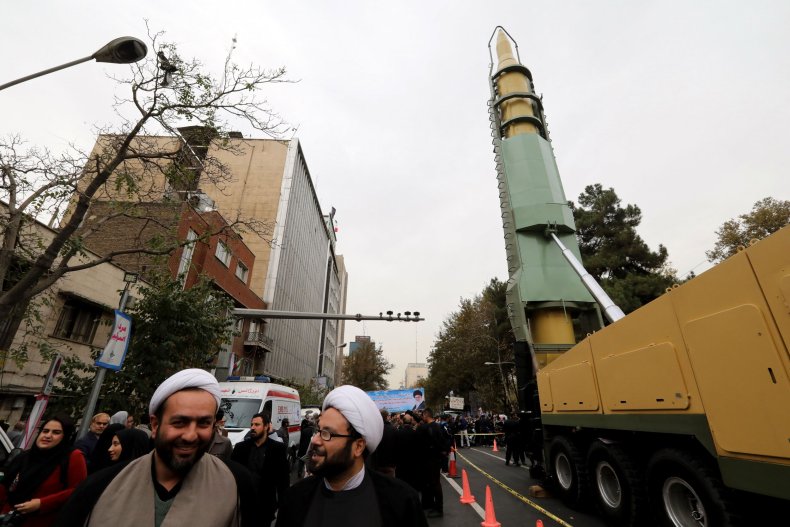 Pyongyang was also instrumental in the Syrian nuclear weapons program, helping construct the nuclear reactor destroyed by an Israeli airstrike in 2007. Ten North Korean scientists were reportedly killed when the reactor was destroyed, putting a freeze on Damascus's nuclear ambitions. From Israel's point of view, the reactor posed "an emerging existential threat to Israel and the entire region." Though widely assumed to be the work of the Israel Defense Forces, its role was only officially revealed this year.
Last year, The Times of Israel reported on Israel's diplomatic outreach to North Korea in 1992 as the country sought to stop Pyongyang's weaponry reaching Israel's enemies. The idea of a $1 billion investment in the country was raised by North Korean diplomats in subsequent meetings, but their efforts stalled in the face of opposition from the Mossad secret service and then-Prime Minister Yitzhak Rabin, who didn't trust the regime to deliver on his promises. The U.S. and South Korea were also against the deal, the Times said, and it was scrapped within months.
North Korea's weapons export industry is still sending arms all over the world. According to a United Nations report earlier this year, Pyongyang earned around $200 million in illegal weapons sales in 2017. Arms went to countries such as Syria and Myanmar, the report said. It noted that North Korea was active in ballistic missile collaboration with President Bashar al-Assad's regime in Syria and suggested it might be involved in building new chemical weapons storage or production facilities.
North Korea Threatened to Sell Missile Technology to Iran—Unless Israel Paid $1B | World