U.S. Warns of 'Other Options' Against North Korea's Nukes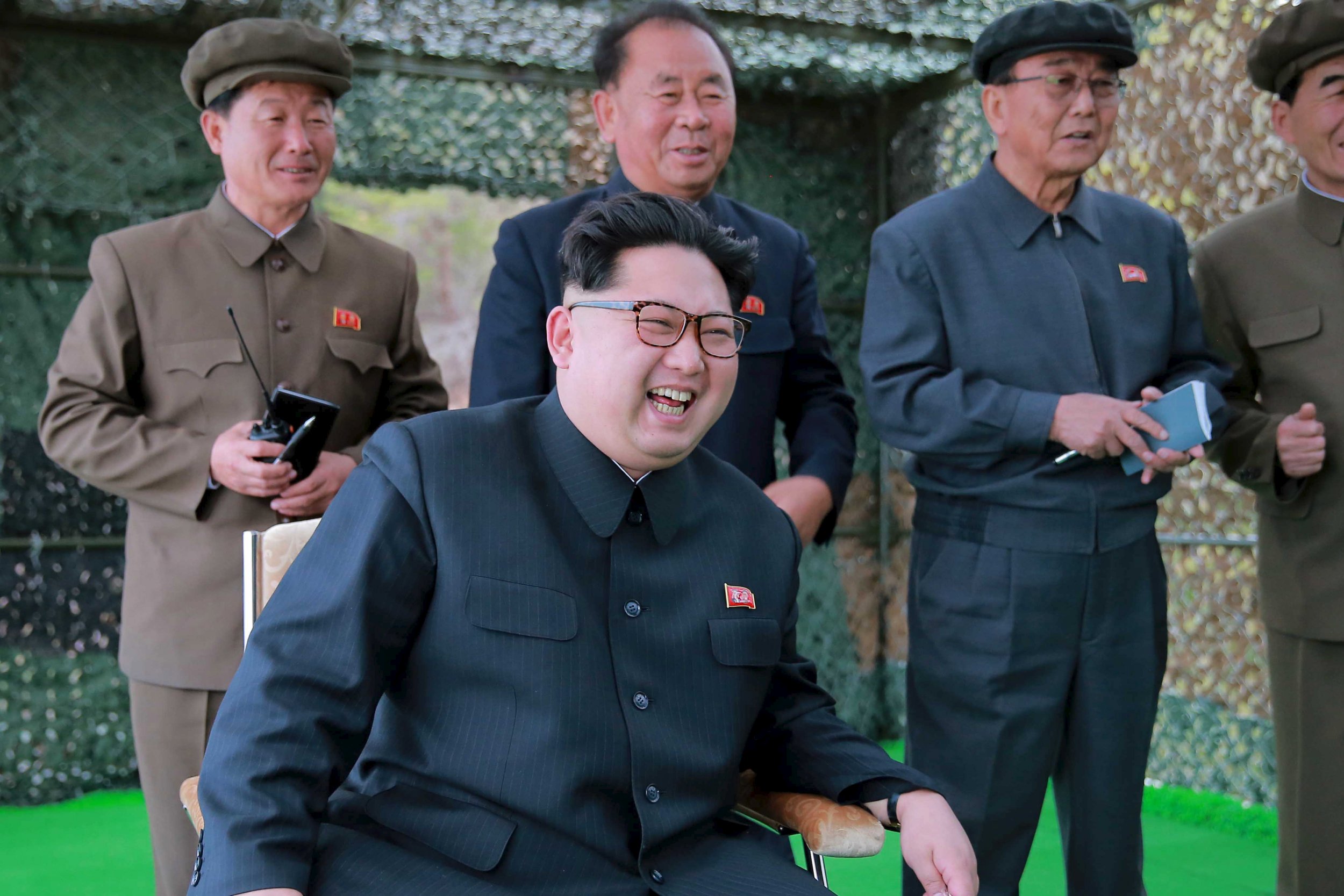 SEOUL/WASHINGTON (Reuters) - The United States warned on Tuesday it would consider "other" options, which could include new sanctions or security steps, if North Korea continued nuclear and ballistic missile testing.
South Korea's Yonhap news agency earlier said North Korea appeared to be preparing a test-launch of an intermediate-range ballistic missile, after what the United States described as the "fiery, catastrophic" failure of a launch attempt this month.
It is widely expected to conduct a fifth nuclear test soon, perhaps ahead of a congress of the ruling Workers Party congress in early May.
President Barack Obama said the United States was working on defending itself and its allies against potential threats from North Korea, which he called an "erratic" country with an "irresponsible" leader.
In a CBS interview that aired on Tuesday, Obama said the United States was spending a lot more time positioning its missile development systems to set up a shield "that can at least block the relatively low-level threats," posed by North Korea.
U.S. State Department spokesman Mark Toner urged North Korea to refrain from actions that destabilize the region and said Washington would consider "other" options if Pyongyang continued nuclear and missile testing.
Toner noted that past steps had included sanctions and security measures, but declined to elaborate.
"I think it's pretty clear that as North Korea continues to make decisions that we believe are counterproductive, that we've got to also continually look at what our options are in terms of response," he told a daily briefing.
Asked what those options were, Toner added: "We don't want to announce anything before it's been fully formed and fully vetted."
North Korea tested its fourth nuclear bomb on Jan. 6 and launched a long-range rocket on Feb. 7, prompting a significant tightening in United Nations and U.S. sanctions.
It has conducted several missile tests since, including what it said was a submarine-launched ballistic missile on Saturday.
On April 15, North Korea failed to launch what was likely a Musudan, a missile with a range of more than 3,000 km (1,800 miles), meaning that it could, if launched successfully, hit Japan and also, theoretically, the U.S. territory of Guam.
Yonhap quoted an unnamed South Korean government official as saying there were indications North Korea might try to launch another of the missiles, which is not known to have been successfully flight-tested.
South Korean Defence Ministry spokesman Moon Sang-gyun declined to confirm the Yonhap report but said North Korea's military would likely spend some time trying to fix the problem following the failed launch.
North Korea's Foreign Ministry was quoted on Tuesday as saying that the country needed a "powerful nuclear deterrence" to counter U.S. hostility and threats. It said "nuclear threat and blackmail" would only prompt it to make "drastic progress in bolstering nuclear attack capabilities," state media said.
White House spokesman Josh Earnest said he could not confirm reports that North Korea appeared to be preparing for another nuclear test. However, he said Washington would continue to "ramp up the pressure," including working with China, to persuade Pyongyang to curb its nuclear activities.
North Korea, whose lone ally is China, routinely threatens to destroy South Korea and its major ally, the United States. The two Koreas remain technically at war after their 1950-53 conflict ended in a truce, rather than a peace treaty.
Obama said there "was no easy solution" to the North Korean threat. He said that while the United States "could destroy North Korea with our arsenals," there would not only be humanitarian costs, but also a potential impact on South Korea.
Experts see North Korea's Musudan test as part of an effort to develop an intercontinental ballistic missile that can reach the mainland United States. Obama said it was important to guard against such attacks.
"They are erratic enough, their leader is personally irresponsible enough that we don't want them getting close" to obtaining such weapons, he said.
The April 15 failure was seen as an embarrassing blow for its leader, Kim Jong Un, who has claimed several advances in weapons technology in recent months.
North Korea said its submarine-launched ballistic missile test on Saturday was a "great success" that provided "one more means for powerful nuclear attack".
South Korea on Tuesday described the test, which sent a missile travelling about 30 km (18 miles), as a partial success.
Washington and Seoul began talks on possible deployment of a new missile-defence system, the Terminal High Altitude Area Defense (THAAD), after the latest North Korea nuclear and rocket tests.