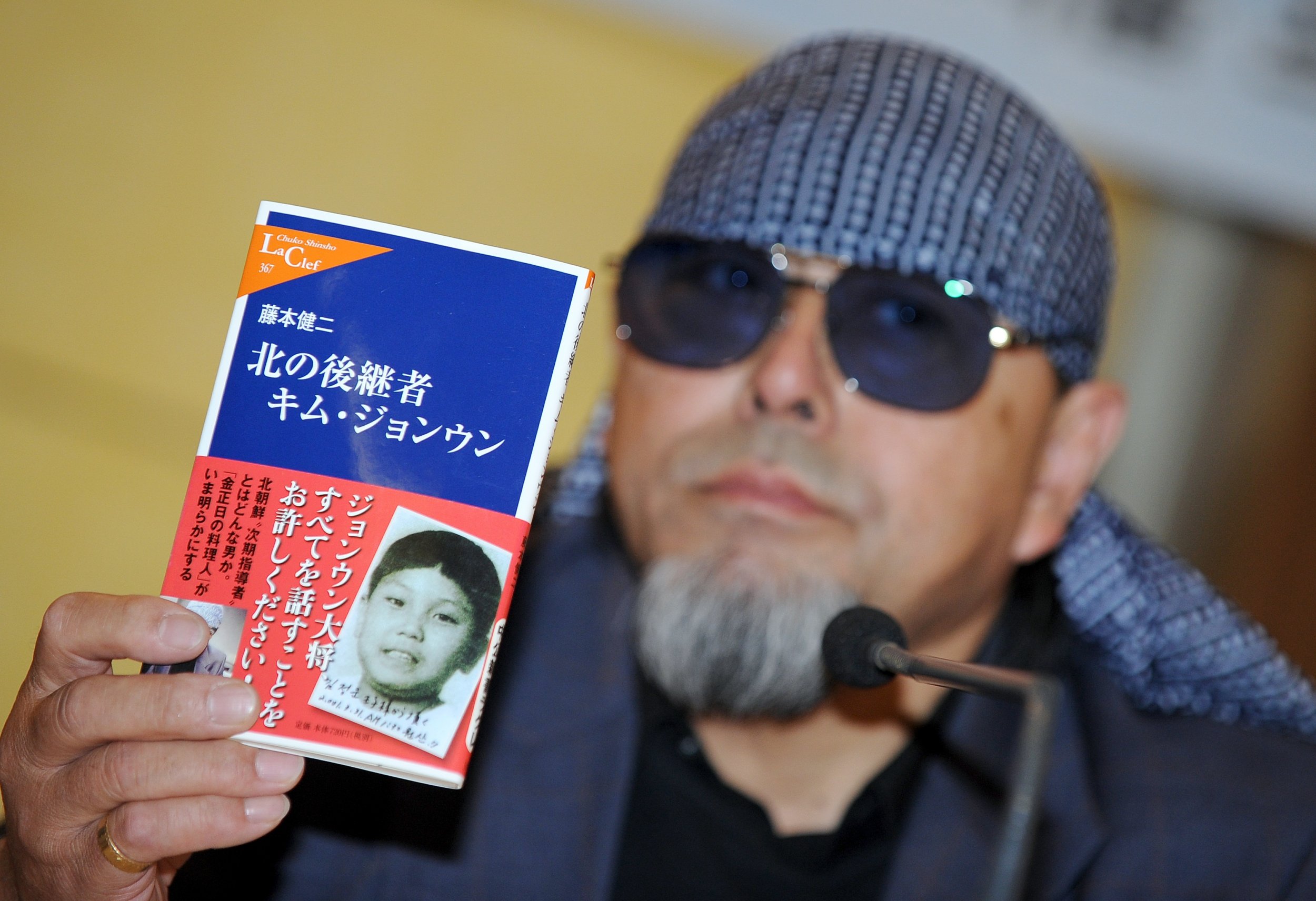 While North Korean officials fume over United Nations-imposed sanctions that deeply cut critical petroleum exports into the country, the complaint from a former leader's sushi chef is that he can't get his hands on foreign fish.
The chef, who worked for ex-North Korean leader Kim Jong Il and now runs a Japanese restaurant in Pyongyang, aired his grief over only being able to serve North Korean fish on Fuji TV Monday. Kenji Fujimoto, as he goes by, returned to Japan in 2011 after being Kim's household chef since the late 1980s, but returned in August 2016 to open Takahashi in the high-end Nakwon department store frequented by the elite.
Fujimoto, who has become an "expert" on the rogue state on Japanese television, said he placed a Japanese sign in front of his restaurant in order to "broaden the understanding" that North Koreans have of his home country, Chosun.com reported on Wednesday.
Takahashi sushi is pricey, at $50 to $150 for a four-course meal. It's unclear how Fujimoto's more limited access to a variety of fish will affect menu prices.
The United Nations on Friday unanimously approved a new round of punishing sanctions against North Korea that were drafted by the U.S. They ban nearly 90 percent of petroleum exports to the North, other exports including machinery and require all North Korean nationals working abroad to return to the country within 24 months.
North Korea's foreign ministry in a statement released by the state-controlled Korean Central News Agency on Sunday called the sanctions "an act of war violating peace and stability in the Korean Peninsula and the region.
"There is no more fatal blunder than the miscalculation that the U.S. and its followers could check by already worn-out 'sanctions' the victorious advance of our people who have brilliantly accomplished the great historic cause of completing the state nuclear force," the ministry stated.
Fujimoto, who has refused to disclose his real name and is called Pak Chol in North Korea, was discovered by Kim while working as a chef at the Koryo Hotel in Pyongyang. The chef wed a famous North Korean singer and became a member of the Workers Party but apparently got fed up with being monitored by state security and fled the country for Japan, claiming he went to buy ingredients.
While Fujimoto's wife and daughter stayed in Pyongyang, he penned an autobiography predicting as early as 2003 that Kim Jong Un would be North Korea's next supreme leader, despite the overwhelming belief that the successor to the throne would be his elder half-brother Kim Jong Nam.