North Korea Facing 'Strongest Ever' Sanctions From U.N.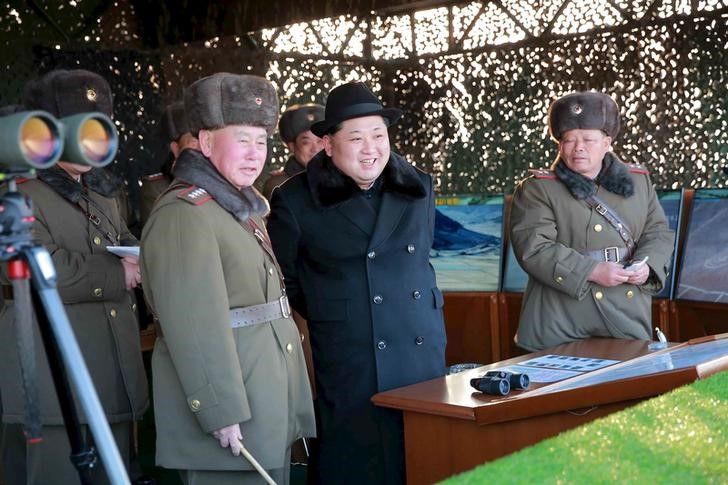 The United Nations Security Council is set to vote on new sanctions against North Korea on Tuesday, in a reaction to the country's test of a nuclear bomb and its launch of a satellite into orbit earlier this year.
The Security Council plans to vote on the resolution on Tuesday during a meeting that begins at 3 p.m. ET, an official at the United States mission to the U.N. told Reuters. U.S. Ambassador to the U.N. Samantha Power said last week that if the resolution is approved, "it would break new ground and represent the strongest set of sanctions imposed by the Security Council in more than two decades."
The U.S. and China agreed last week on a draft resolution that expanded the scope of sanctions against the hermit kingdom. Under the resolution's terms, for the first time ever all cargo going in or coming out of North Korea will need to be checked for illicit goods, Power said. Previously, cargo would be checked only if there was reasonable suspicion of illicit goods. Also for the first time, all small arms and other conventional weapons would be banned from being sold to North Korea.
The resolution includes financial sanctions targeting banks and assets, and it would ban the sale of nuclear items to North Korea. The resolution would also impose sanctions limiting or banning exports of coal, iron, gold, titanium and rare earth minerals from the country, and would ban the sale of aviation fuel, including rocket fuel, to the country.
North Korea has been under U.N. sanctions since 2006.
"The world will not accept your proliferation," Power said last week. "There will be consequences for your actions. We will work relentlessly and collectively to stop your nuclear programs."
North Korea confirmed in January that it successfully tested a hydrogen nuclear device, shortly after a magnitude 5.1 earthquake was recorded near Sungjibaegam, a known nuclear testing location. A month later, the reclusive country launched a rocket into space—although U.S. officials said the instrument was incapable of functioning correctly. It's widely believed the rocket launch was actually a ballistic missile test in disguise.
Otto Warmbier, a 21-year-old University of Virginia student who was arrested in North Korea in January, spoke on Monday at a press conference, where he confessed to stealing a political propaganda sign from a hotel. It is not clear if he was coerced into speaking or if he wrote the statement from which he read. Warmbier cried and begged for his release during the conference, saying he made "the worst mistake of my life."