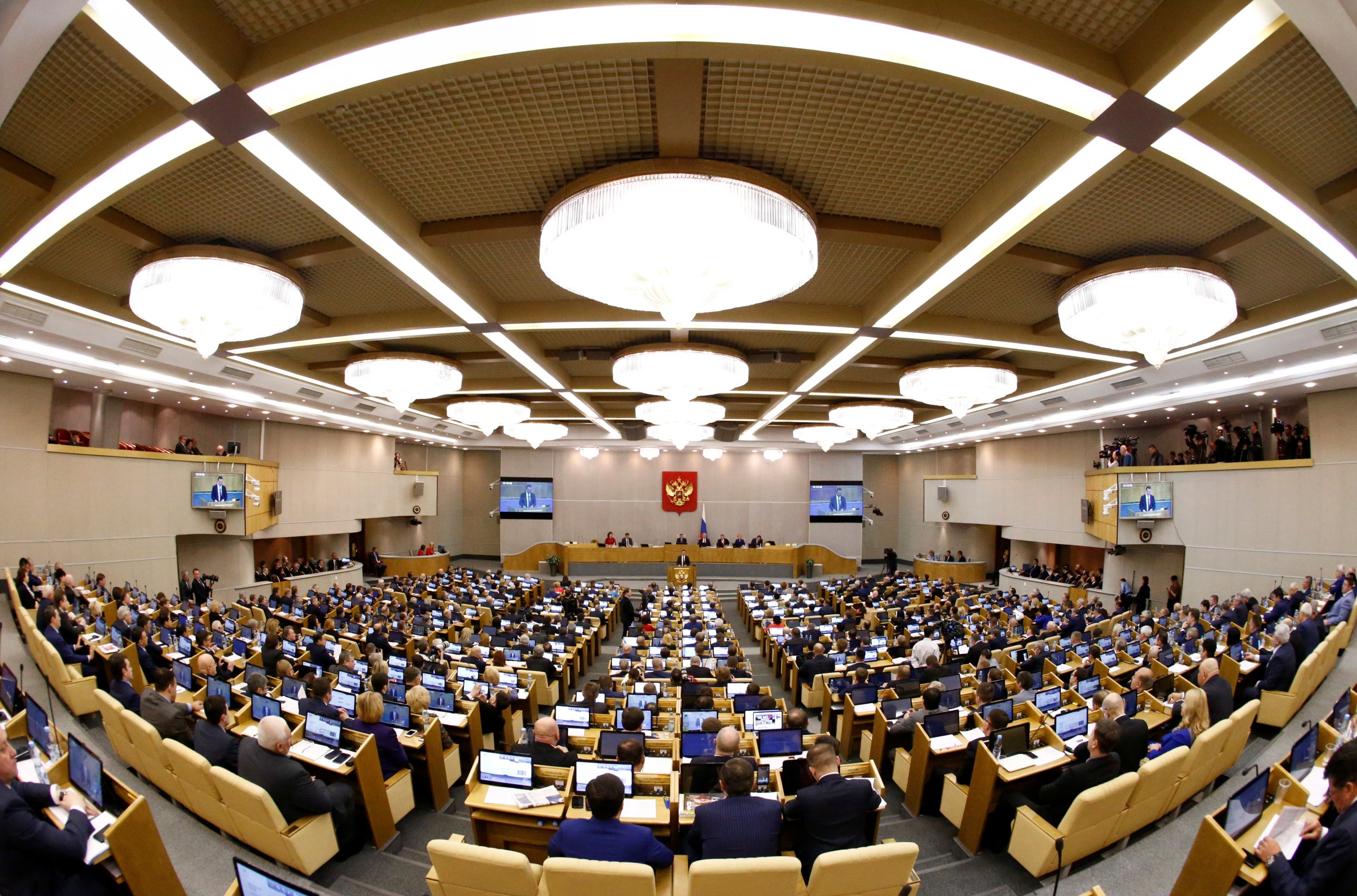 North Korea won't respond to sanctions, but does want to talk to the U.S. if Washington is prepared to treat it as an equal, Russian lawmakers said Friday. The delegation from Russia's lower house had returned from a trip to Pyongyang's one-party parliament and made the assessment in a series of interviews that promote Russia as the potential peace broker in on the Korean Peninsula.
"The Democratic People's Republic of Korea is ready to conduct negotiations with the U.S. in conditions of parity and with Russia's participation as a third party," Vitaliy Pashin, a member of the Russian parliamentary delegation told state news agency Itar-Tass.
Read more: Near its border with North Korea, Russia has sent its marines to practice amphibious landings
The Russian parliamentary delegation, labeled a " Group of Friendship" and not linked to the Kremlin directly, returned from North Korea on Friday, after spending three days exchanging views with officials there.
Pashin told the Interfax news agency that the North Korean regime believes it has achieved its goal of "becoming a nuclear country,". The regime labeled itself a nuclear power after conducting a missile test earlier this week that purportedly puts U.S. territory within range.
Fellow parliamentarian and leader of the Russian delegation Kazbek Taysayev told Interfax that North Korean colleagues see Russia as a top contender to mediate any talks.
"They understand perfectly well that without Russia, the resolution of the conflict around the Korean peninsula will not happen," the Communist Party lawmaker said. "The only state which, in my opinion, Pyongyang still trusts is our country."
Another lawmaker who formed part of the delegation expressed skepticism over the current U.S. strategy on North Korea. "The sanctions do not frighten them," Alexey Chepa, from Russia's fourth parliamentary party, A Just Russia told Itar-Tass. "As the head of [North Korea's] parliament told us, they are prepared to live under these sanctions for another 100 years."
Although the Russian government has not managed to steer developments around North Korea towards diplomacy on its own terms, the Russian parliament is trying to demonstrate involvement with colleagues in both Seoul and Pyongyang. The speaker of Russia's lower house and one-time confidante of President Vladimir Putin, Vyacheslav Volodin met with his South Korean counterpart in June.
Despite the publicity around these parliamentary visits, Russia remains as marginal to the Korea crisis as its lawmakers often are to the actual decision-making in the Kremlin. On Friday the head of Russia's Security Council Nikolai Patrushev said it was crucial for Moscow to avoid war on the Korean peninsula but did not say how Moscow would respond, should war break out.
Russia has largely moved in tandem with China when discussing resolution of the North Korean crisis, criticizing the regime's nuclear program but repeatedly lambasting the U.S. for threatening a violent response.