North Korea Says It Is Facing Its Worst Drought in a Century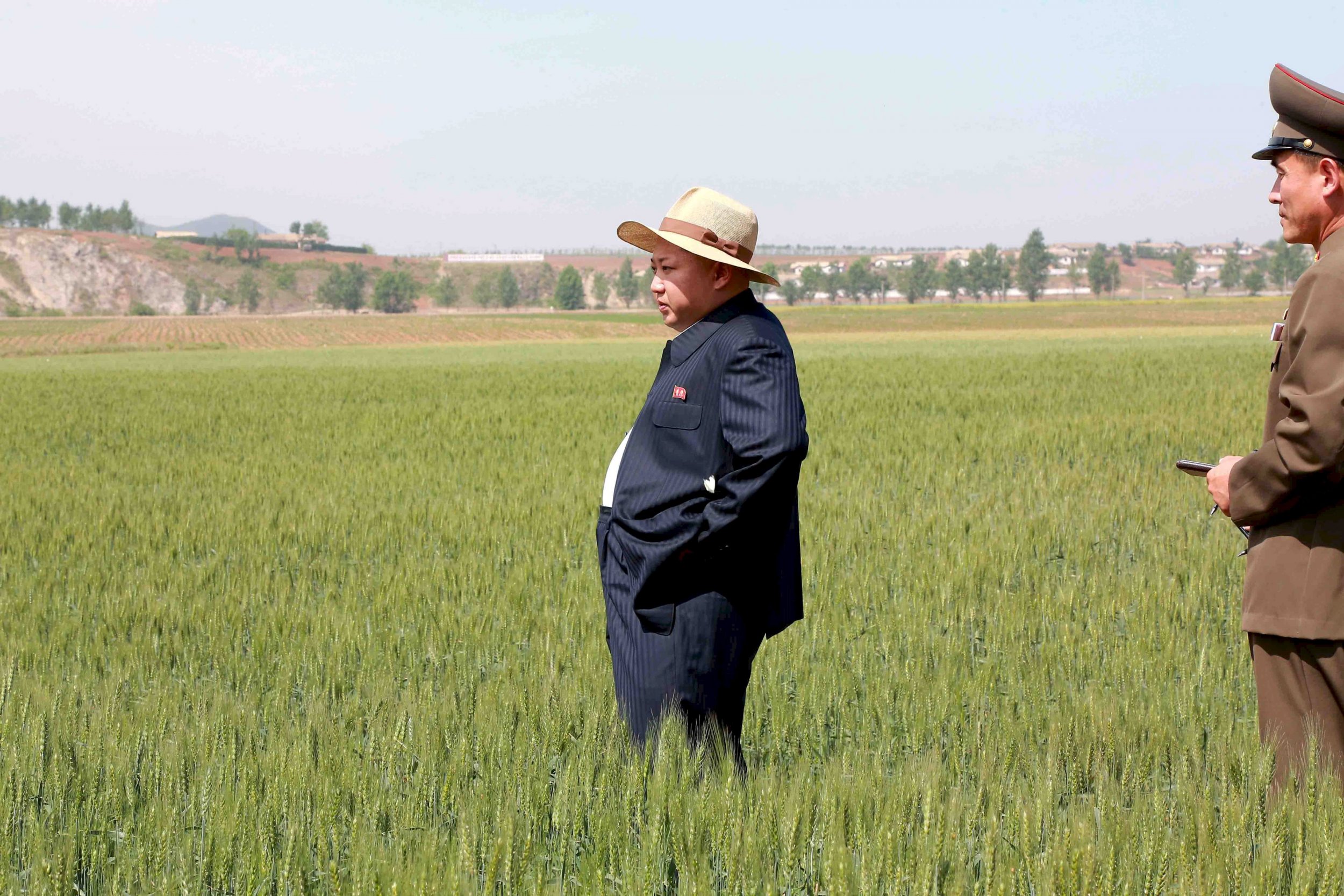 North Korea says it's facing its worst drought in a century, the country's state news agency reported this week.
The drought is reportedly "causing great damage to its agricultural field," said a dispatch published Tuesday from the Korean Central News Agency (KCNA) of the Democratic People's Republic of Korea. More than 100,000 hectares of rice paddy fields are "parching up," while granaries in a number of provinces, including North and South Hwanghae, South Phyongan and South Hamgyong, have been "badly damaged" by a lack of rain.
The short article is considered an "unusual move" by the isolated and secretive country's state media agency, according to NK News, a website that analyzes news from North Korea. In a daily email newsletter, NK News suggests that publishing the story might be an attempt by North Korea to secure additional foreign aid, or that it could reflect "a greater openness in North Korea's approach to information management."
The drought has caused nearly 58 percent and 80 percent of rice seedlings to dry up in North and South Hwanghae provinces, respectively, according to KCNA. No rainfall has been recorded in either province, according to the state meteorological association. The water levels of reservoirs are also at their "lowest," although the article does not give exact measurements of the levels.
Between 600,000 and 2.5 million people died of hunger during a famine in North Korea in the mid-1990s. A 2014 United Nations report on human rights abuses in North Korea found that while citizens were starving to death, $790 million was spent by then-leader Kim Jong Il on a mausoleum for Kim Il Sung, the country's founder, an amount that would have closed North Korea's food gap for four years, The New York Times reported.
North Korea is subject to targeted sanctions by the U.S. and U.N, but William Newcomb, an expert on North Korea formerly with the U.N. Security Council, said recently that these sanctions should not have a "broad-based effect on [the country's] agriculture or food," NK News reported.
News of the drought comes two months after a report by the World Food Programme found that 70 percent of North Koreans face food insecurity, or not having reliable access to enough food, and a third of the country's children are malnourished. Gaps exist in North Korea's medical services, water and food security and sanitation, as well as its ability to effectively respond to natural disasters, the report said. U.N. funding for humanitarian aid to North Korea has fallen from $300 million in 2004 to less than $50 million in 2014, according to the report. Emergency relief aid for the country has dropped as the U.N.'s Central Emergency Response Fund has had to divert emergency assistance to Syria and other countries, VOA reports.
South Korea's Unification Ministry, responsible for improving relations between the two countries, has yet to comment on news about the drought Wednesday, Reuters reports.