North Korea Says It Won't Be 'Begging for Dialogue' with Mike Pence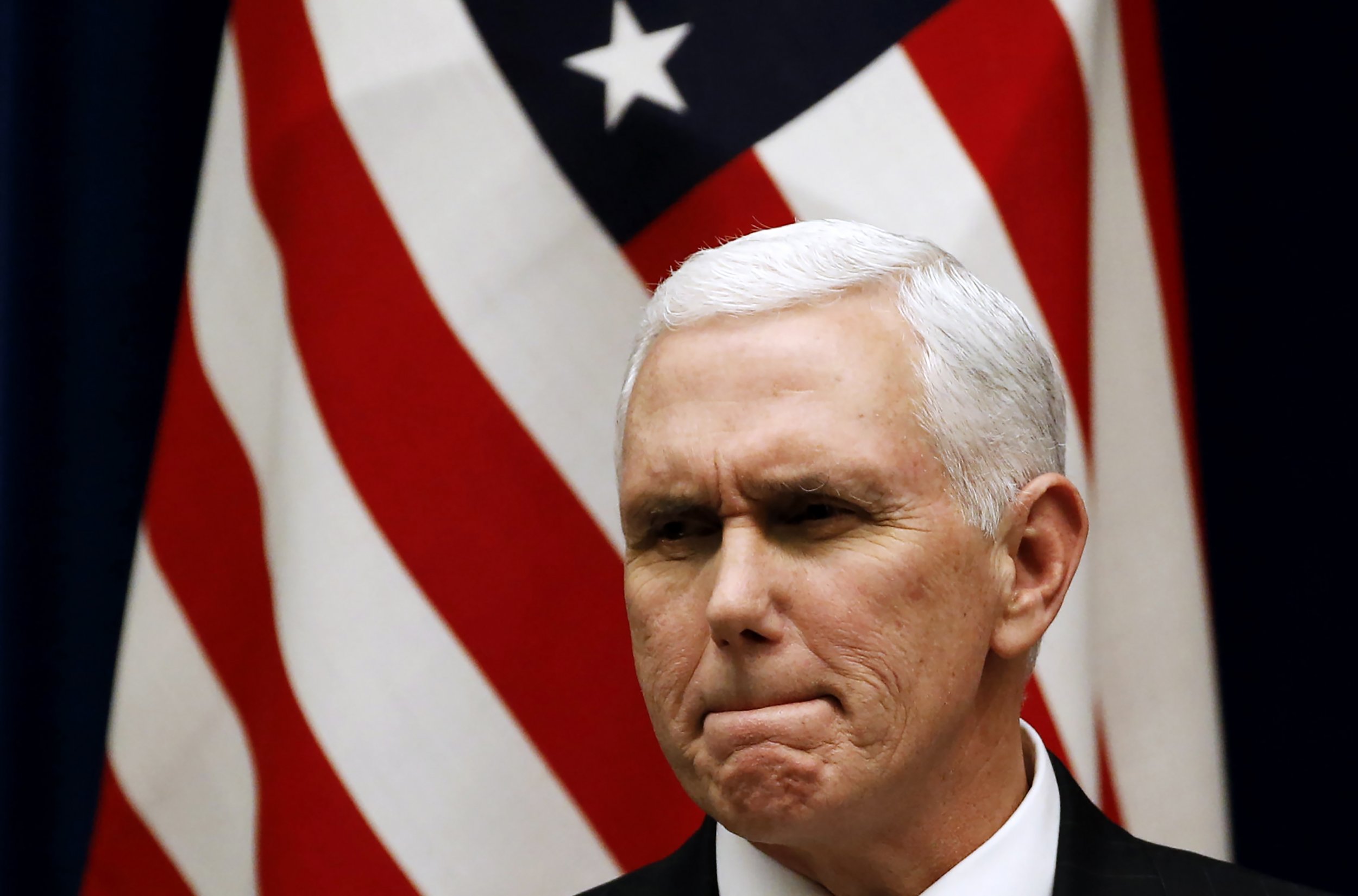 The North Korean delegation will not be seeking a meeting with the U.S. on the sidelines of the Winter Olympics in Pyeongchang, South Korea.
The four high-ranking members of the North Korean delegation, which includes national leader Kim Jong Un's sister Kim Yo Jong, are slated to attend the Winter Games opening ceremony on Friday. The event will also see the presence of U.S. Vice President Mike Pence, who invited the father of Otto Warmbier, the American student who suffered brain damage while detained in North Korea and died shortly after being returned in a comatose state to the U.S. last year, to join him at the ceremony.
"We have never begged for dialogue with the U.S. nor in the future, too. Explicitly speaking, we have no intention to meet with the U.S. side during the stay in South Korea," read a statement attributed to Cho Yong Sam, director-general of the North American department of North Korea's foreign ministry, and published in North Korea's state-controlled news agency KCNA on Thursday.
Cho's statement also warned the U.S. delegation to watch its words and actions, in reference to Pence's vow to counter North Korea's efforts to "hijack" the Olympics. "The U.S. had better act with discretion, well aware that its imprudent word and deeds will only show itself in a more awkward position," he said.
Pence had not explicitly ruled out the possibility of contact with the North Korean delegation, simply saying on Monday that the U.S. had not sought out a meeting but remained open to "see what happens. "
News that Kim Jong Un's sister would travel to South Korea emerged on Wednesday and was welcomed by the office of South Korean president Moon Jae-In. Kim Yo Jong would be the first member of her ruling family to travel to the country, and the South Korean government is keen on taking this opportunity to foster inter-Korean dialogue.
The North Korean delegation was invited for lunch on Saturday, South Korean presidential spokesperson Kim Eui-kyeom announced Thursday, at a location yet to be disclosed, news agency Yonhap reported.
Pence was meeting President Moon on Thursday evening. Welcoming the vice-president, Moon reiterated his hope that the sporting event would lead to "dialogue for the denuclearization of the Korean Peninsula," according to the Associated Press, as Pence professed "unshakeable" resolve to support the U.S.–South Korea alliance.