North Korea Says It May Give Up Nuclear Weapons If U.S. Abandons Them First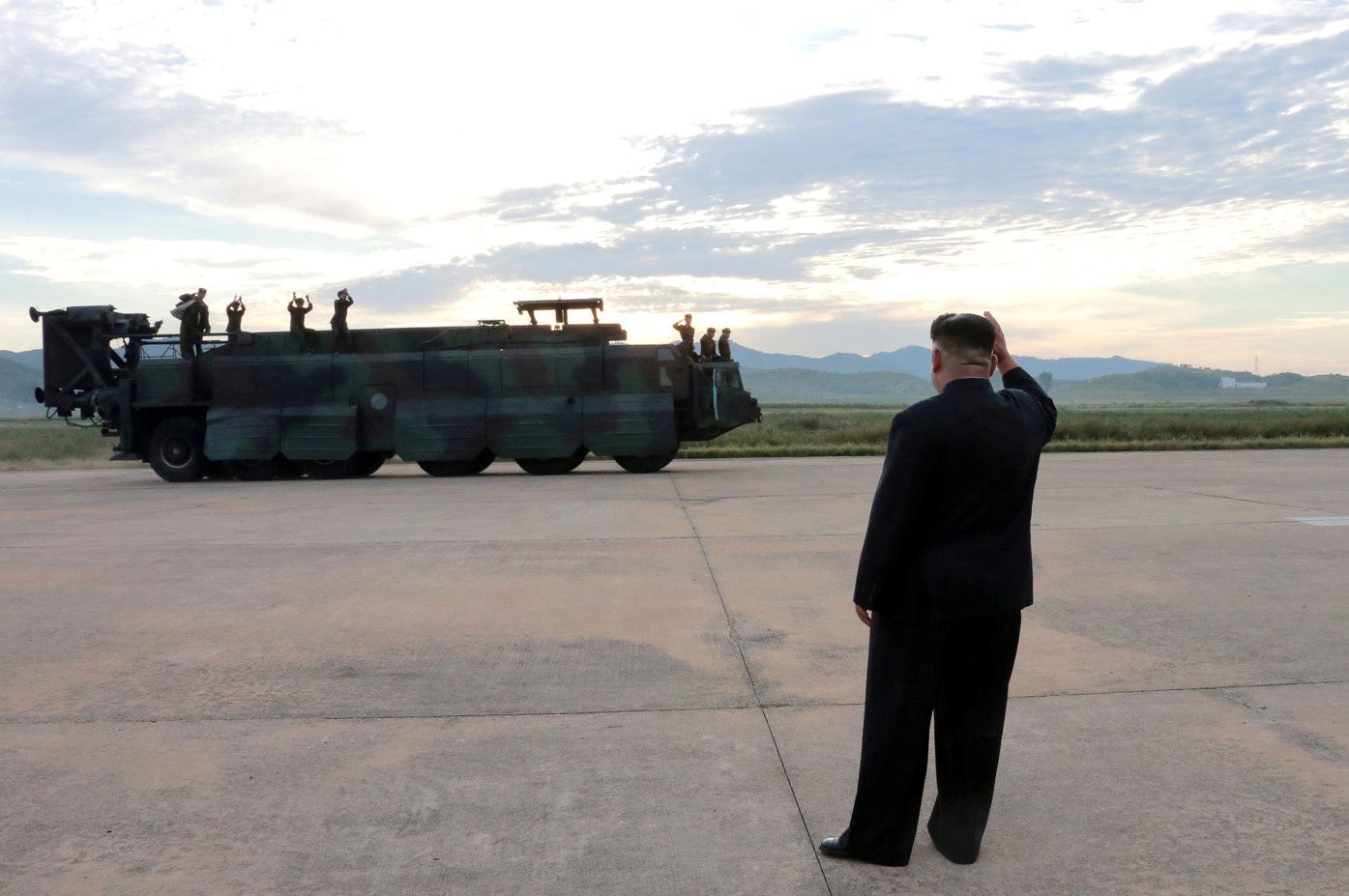 North Korea suggested Wednesday it may be open to giving up its nuclear weapons, but only if the U.S. did so first.
Ruling Korean Workers' Party newspaper Rodong Sinmun published a commentary Wednesday in which the country's authoritarian leadership challenged President Donald Trump to reverse his support for a bigger, stronger U.S. nuclear weapons arsenal and adopt a non-proliferation policy. North Korea has argued its weapons of mass destruction stockpile was necessary only to prevent the U.S. from overthrowing the government of Kim Jong Un, which the U.S. has threatened to do by force if he did not abandon his nuclear weapons.
Related: North Korea threatens nuclear war with U.S., but 'loves peace more than anyone else
"The DPRK's access to nuclear weapons and intercontinental ballistic rockets is a just choice for self-defense to counter the U.S. nuclear threat. Therefore, no one has right to fault with it," the newspaper wrote, according to the official Korean Central News Agency, referring to North Korea's official name: the Democratic People's Republic of Korea.
"The world's denuclearization is the aspiration and desire of humankind. If the aspiration and desire come true, U.S. and other countries that have the largest number of nuclear weapons should take the lead in denuclearization," it added.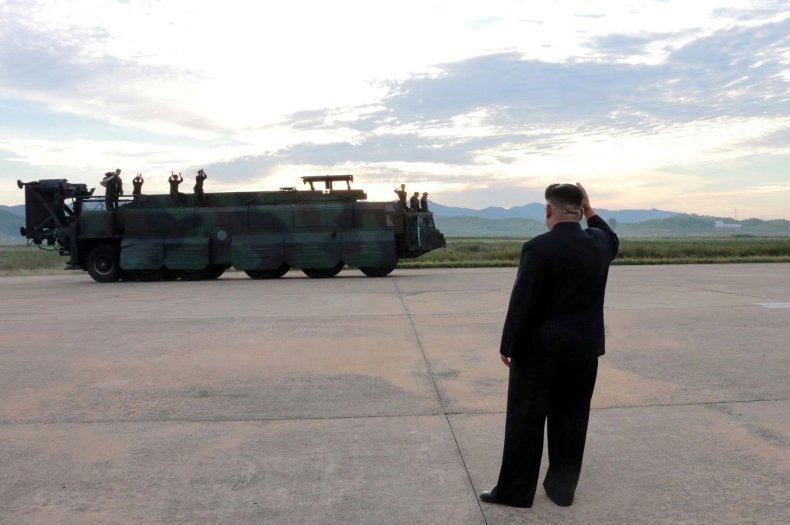 The commentary went on to call it "a foolish daydream for the Trump group to dream of the DPRK's dismantlement of nukes" and urged the U.S. to instead "recognize, respect and coexist with the DPRK as nuclear weapons state." Since North Korea's first nuclear test in 2006, the U.S. has led an international campaign of sanctions to pressure North Korea's leadership into disarming.
President Donald Trump inherited this tension when he came to office in January and, in April, he hardened his stance by expanding the U.S.'s military presence in the Asia-Pacific, specifically calling on his nuclear rival not to conduct a sixth nuclear weapons test as reports suggested it would. Despite Trump's pledge not to allow Kim to test an intercontinental ballistic missile (ICBM), North Korea did just that in July amid an unprecedented rate of ballistic missile launches. In September, North Korea conducted a hydrogen bomb test, by far its most powerful test to date.
Trump has matched North Korea's sweeping military advancements this year by doubling down on joint drills with Pacific allies Japan and South Korea in the tense region. The U.S. leader has also threatened to destroy North Korea, raising concerns among U.S. officials and the international community that either Trump or Kim could start a nuclear conflict.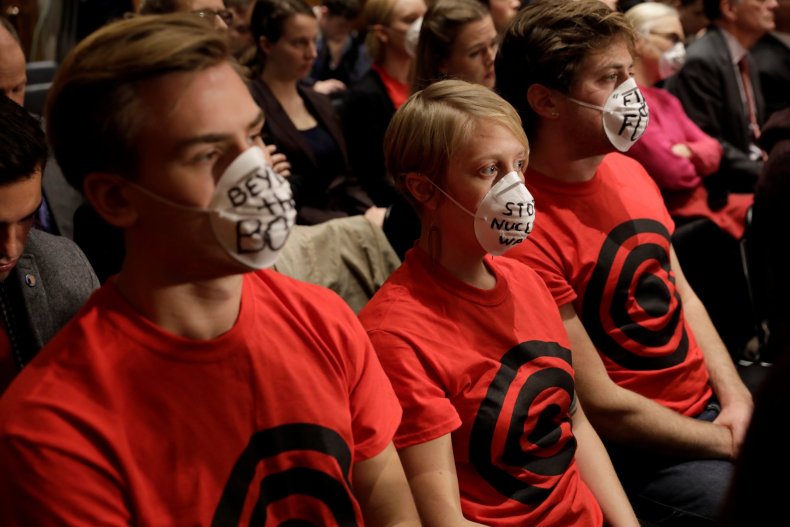 Reversing a decades-long trend of nonproliferation, Trump has often voiced his support for a bigger, stronger nuclear arsenal. One month after being sworn into office, Trump told Reuters he wanted the U.S. to be "top of the pack" in nuclear weapons and allegedly campaigned to increase the country's nuclear arsenal tenfold, according to an NBC report.
U.S. lawmakers have cited Trump's eagerness to bolster his nuclear force coupled with his unpredictable, non-traditional handling of the presidency as grounds to restrict his access to launching a nuclear strike. Led by Republican Senator Bob Corker, the Senate Foreign Relations Committee held a hearing Tuesday in which legislators such as Democratic Senator Chris Murphy questioned Trump's responsibility.
"We are concerned the president of the United States is so unstable, is so volatile, has a decision-making process that is so quixotic, that he might order a nuclear weapon strike that is wildly out of step with U.S. national security interests," Murphy said.