North Korea Says Nuclear War 'May Break Out at Any Moment' But It Wouldn't Be to Blame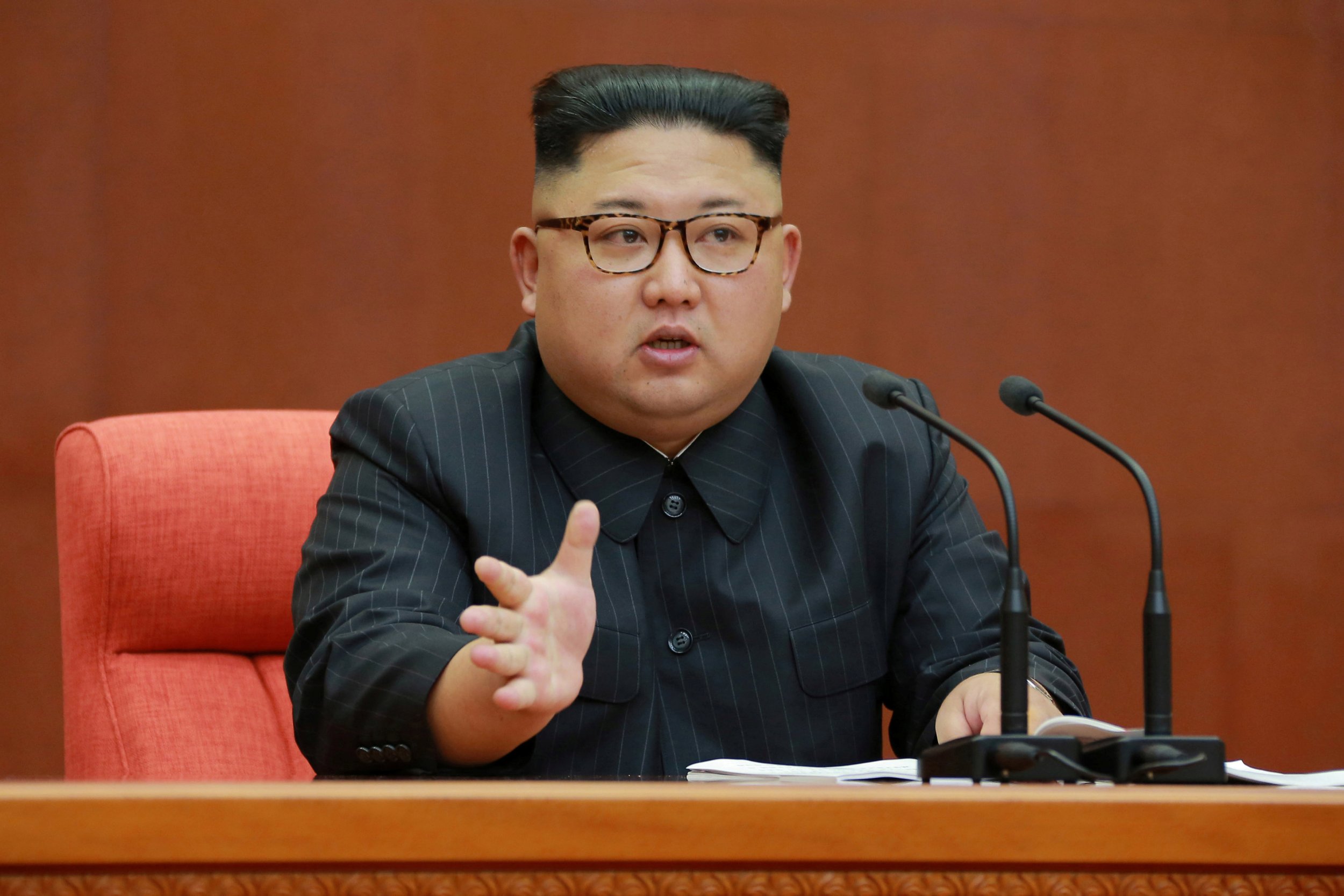 The situation on the Korean peninsula is so unstable a "nuclear war may break out any moment," the country's deputy U.N. ambassador Kim In Ryong has said.
Speaking at a U.N. General Assembly committee on disarmament, Kim attributed tensions to the U.S. deployment of nuclear assets in South Korea and joint American-South Korean military drills that include plans to remove Pyongyang's leadership.
"The situation on the Korean peninsula where the attention of the whole world is focused has reached the touch-and-go point and a nuclear war may break out any moment," Kim said Monday, just after the U.S. began joint naval mine warfare drills with South Korea over the weekend, and prepared for a Maritime Counter Special Operations exercise beginning Tuesday.
Kim blamed the U.S. for the country's inability to adopt the Nuclear Weapons Ban Treaty (NBT), claiming his country supports the denuclearization efforts but cannot be part of it.
"As long as the U.S. who constantly threatens and blackmails the DPRK with nuclear weapons rejects the NBT the DPRK is not in [a] position to accede to the treaty," he said, referring to his country by its official name Democratic People's Republic of Korea (DPRK).
In his statement, Kim did not once mention that his country fired more than a dozen ballistic missiles this year alone—flying them over Japan on two occasions—but claimed North Korea had become a "full-fledged nuclear power" and is a "responsible nuclear state."
The deputy ambassador also skipped the most inflammatory parts of his written statement, which threatened the U.S. with "severe punishment" should Americans "invade," and pledged not to use nuclear weapons against any other country so long as no one supported the American military efforts.
While the diplomat insisted Pyongyang would not give up its nuclear weapons "for anything," U.S. State Department officials reiterated Secretary of State Rex Tillerson's commitment to diplomacy until the "first bomb drops," as he said Sunday.
"Our focus is on diplomacy to solve this problem that is presented by the DPRK," Deputy Secretary of State John J. Sullivan said Tuesday, as quoted by Reuters, after meeting his Japanese counterpart in Tokyo. "We must, however, with our allies, Japan and South Korea and elsewhere, be prepared for the worst should diplomacy fail," he added.