North Korea Says Its Nuclear Weapons Are No Longer 'Controversial' and U.S. Should Focus on Peace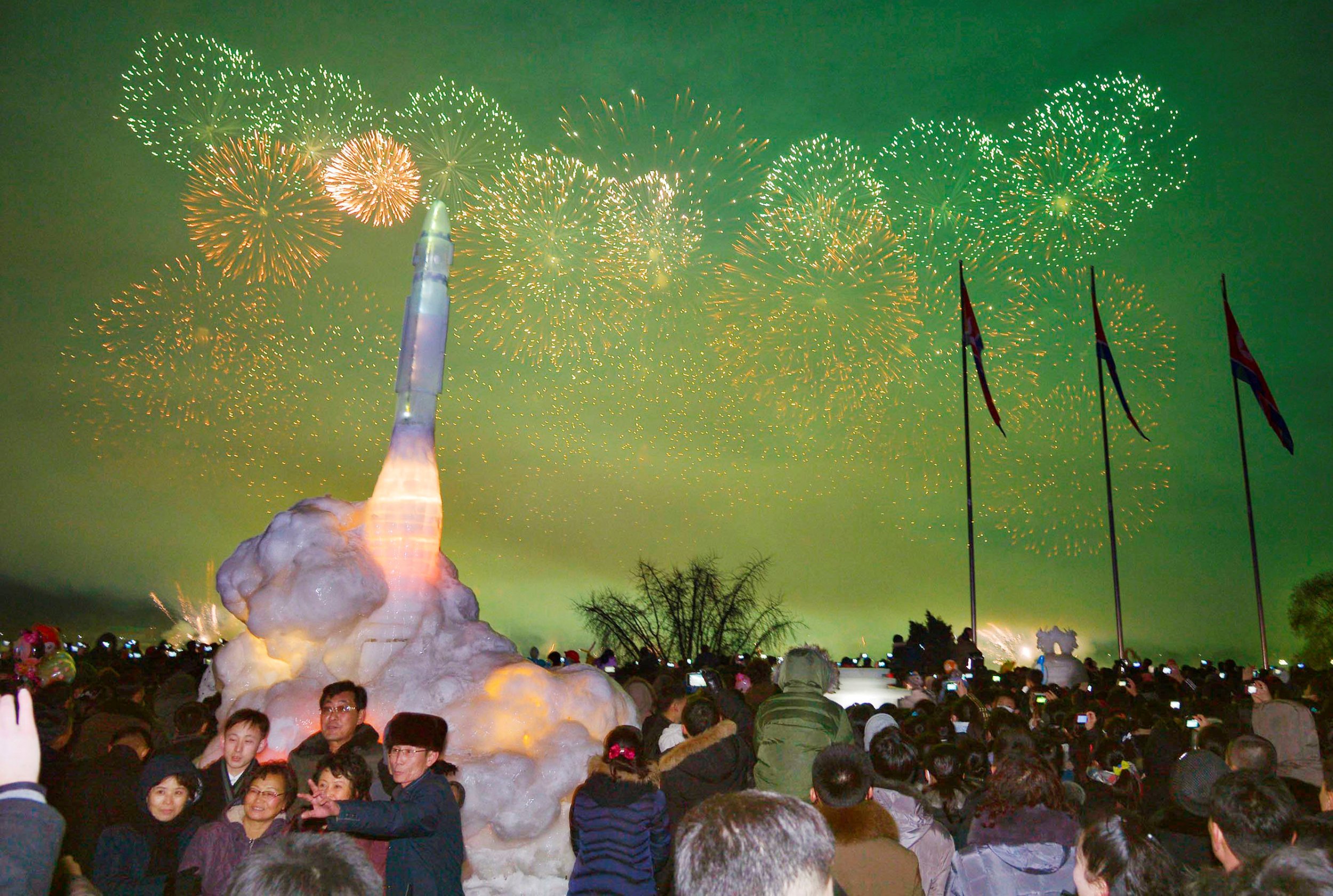 North Korea has urged the U.S. to end international calls for the denuclearization of the Korean Peninsula and to instead support ongoing peace talks geared toward ending the first and last active conflict of the Cold War.
North Korean leader Kim Jong Un's diplomatic gesture toward rival, U.S.-backed South Korea has seen some breakthroughs leading up to the Winter Olympic Games—but it has failed to win over the White House, which has demanded North Korea first agree to stop testing nuclear weapons and ballistic missiles. After a year of historic military and scientific achievements for the defiant authoritarian state, however, the official newspaper of Kim's own cabinet published a commentary Wednesday saying those discussions were no longer a priority.
Related: North Korea is building a 'socialist fairyland' despite U.S. threats and sanctions
"Gone are the days when the denuclearization of the Korean peninsula was a controversial issue," the state-run Minju Joson newspaper wrote, according to the official Korean Central News Agency.
"Now is a time to discuss how to set right the relations with the DPRK after acknowledging the DPRK's strategic position as an entity possessed of nuclear weapons, not to discuss denuclearization," it added, referring to the country by an acronym for its official title: the Democratic People's Republic of Korea.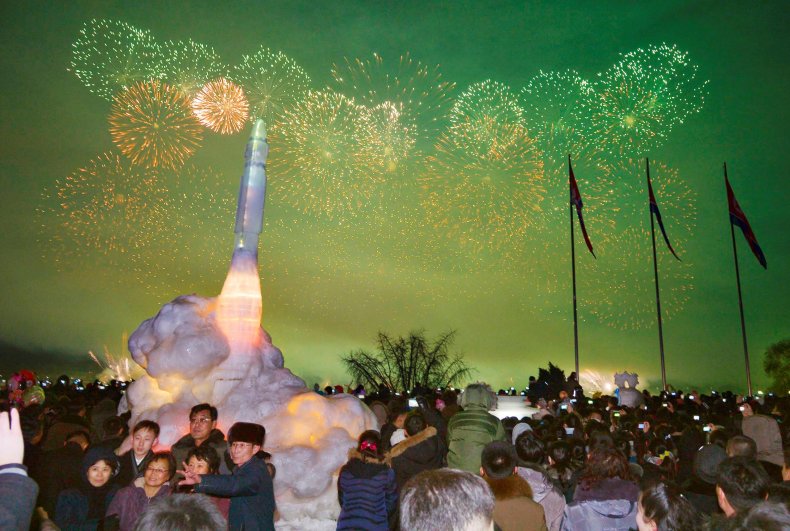 The government outlet argued that the U.S.'s continued policy of pressuring North Korea to give up its widely condemned nuclear arsenal is "a senseless act bringing great danger" and asserted that "there is no other option now for the U.S. than to co-exist with the DPRK, a nuclear power." North Korea has long pursued nuclear weapons in order to deter a potential U.S. invasion, but only last year demonstrated an ability to fire intercontinental ballistic missiles, tested a hydrogen bomb and declared itself a full-fledged nuclear power.
Since at least April, however, President Donald Trump has challenged his young North Korean foe to a war of words and violent threats toward one another's nations. The tension appeared to calm as Kim Jong Un reached out to South Korea in a New Year's speech, but both sides continued to trade some harsh language even as the Koreas reopened cross-border hotlines and agreed to work together in some events at the Winter Olympic Games, set to begin Friday in the South Korean city of Pyeongchang.
North Korea has criticized the U.S.'s choice of Vice President Mike Pence to lead the U.S. delegation to the games. Pence was reportedly chosen to ensure Kim Jong Un did not "hijack the messaging around the Olympics" by normalizing his nuclear weapons and other policies opposed by the U.S., but North Korea said Trump's second-in-command could turn the sporting event into a "confrontation theater."
North Korea has also targeted media reports that the Trump administration was considering a "'bloody nose' strike" to neutralize its rival's nuclear arsenal. Victor Cha, an expert in Korean affairs who was widely considered the frontrunner for Trump's pick as ambassador to South Korea, even suggested he was dropped from being considered for the position due to his opposition for the preemptive attack strategy.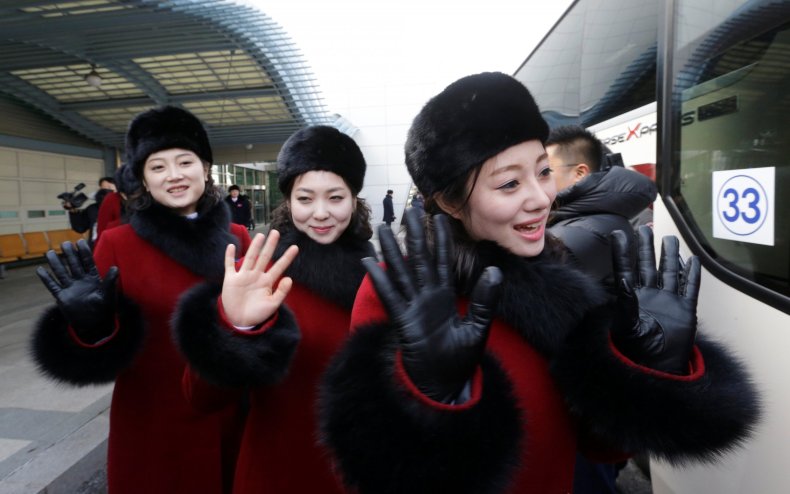 Kim has sent his increasingly influential sister, Kim Yo Jong, along with a high-level North Korean delegation to the Winter Olympic Games, a move that was welcomed by the South Korean government as a sign of its northern neighbor's commitment. North Korea has also sent hundreds of orchestra members and cheerleaders to attend the games.
On the day before the games were about to begin, however, North Korea has planned a military parade to honor the 70th anniversary of its military, which was established from founder Kim Il Sung's communist guerrilla army that fought Japanese occupation before and during World War II. In the latest update by expert intelligence analyst Joseph Bermudez and featured on North Korea monitoring site 38 North, satellite imagery revealed about 13,000 troops and around 150 military vehicles—but no ballistic missile or unmanned aerial vehicle launchers.