North Korea Says Nuclear Weapons Only Option Against 'Repressive U.S. Imperialists'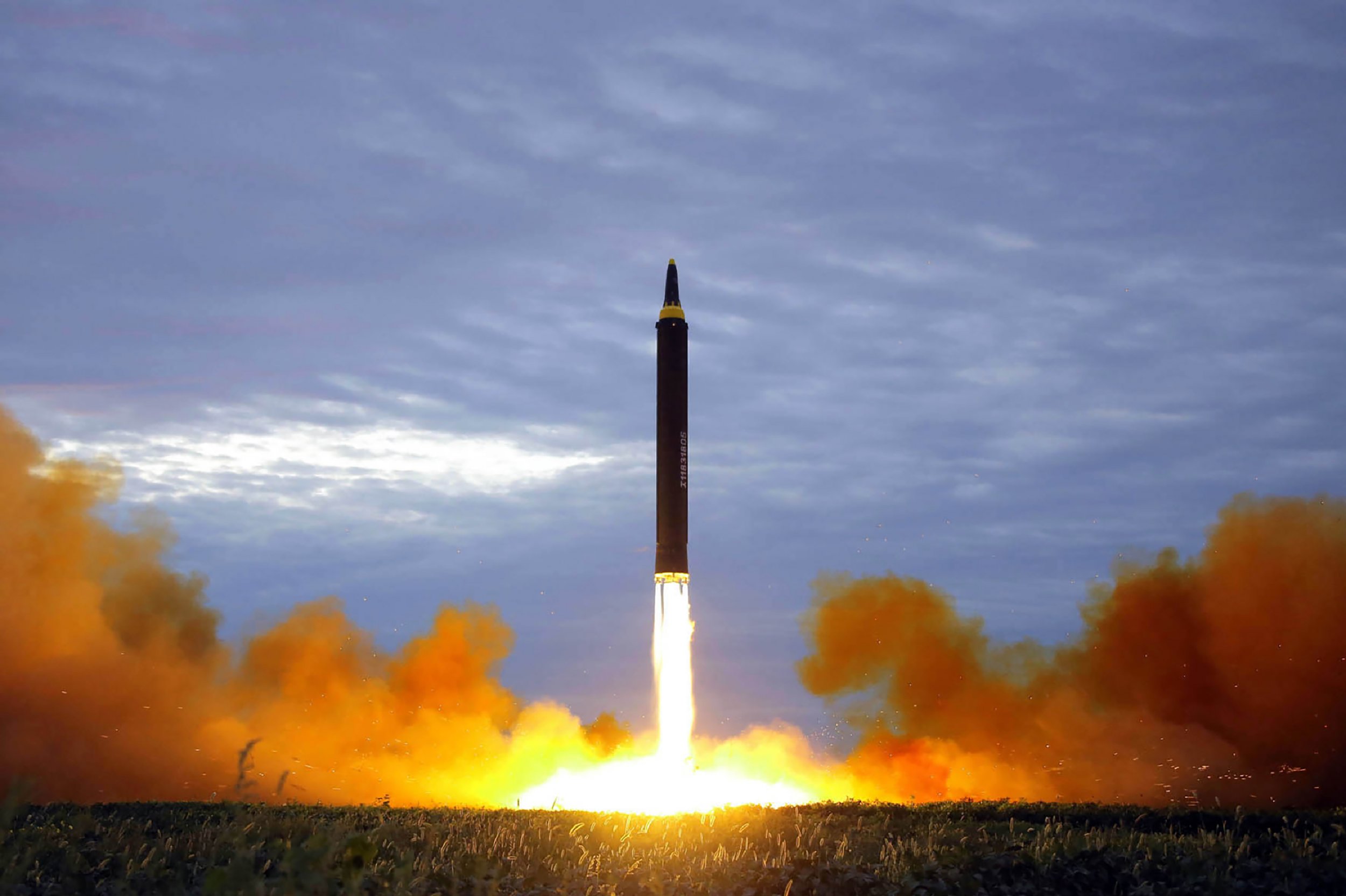 North Korea is rejecting calls from China to step away from its nuclear program, claiming such weapons are vital to the security of its people, the Seoul-based Yonhap News Agency reported Friday.
"The conclusion that our army and people have reached via the history of North Korea-U.S. confrontations is there is no way other than standing against the repressive U.S. imperialists only with a nuclear deterrent of justice," the state-run newspaper Rodong Sinmun wrote in an article entitled "(U.S) Should Abandon Stupid Ambition." "We've already made clear that we would never take even one step back from a road to beefing up national nuclear power unless the U.S. hostile policy against us comes to an end."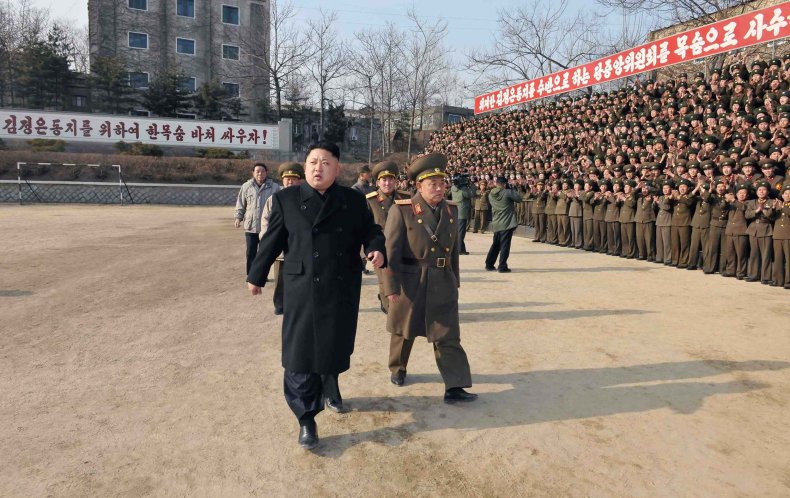 This came shortly before Song Tao—a senior Chinese envoy—arrived in Pyongyang on Friday to discuss the tense situation with Kim Jong Un's regime over its long-range missile tests and nuclear ambitions, which have led to a slew of economic sanctions to be leveled against the reclusive state. China, which is North Korea's top trading partner and most important ally, has participated in these United Nations–orchestrated sanctions. The relationship has been strained with Kim at the helm as his erratic behavior has increasingly placed Pyongyang at odds with Beijing.
President Donald Trump described Song's visit as a "big move" in a tweet on Thursday, but it's unclear whether any real progress can be made.
The president returned from a 12-day trip to Asia on Tuesday, during which North Korea was at the top of his agenda. During a visit to Seoul, Trump directly addressed Kim while giving a speech before South Korea's National Assembly, stating, "The weapons you are acquiring are not making you safer. They are putting your regime in grave danger. Every step you take down this dark path increases the peril you face."
"Yet, despite every crime you have committed against God and man, you are ready to offer, and we will do that—we will offer a path to a much better future. It begins with an end to the aggression of your regime, a stop to your development of ballistic missiles, and complete, verifiable, and total denuclearization," the president added.
Pyongyang has continued to show no interest in negotiation, however, and claimed Trump "begged" for nuclear war during his Asia trip. Kim's regime was also livid about drills involving nuclear-powered U.S. aircraft carriers that occurred near the Korean Peninsula at the tail end of Trump's journey.
Meanwhile, China has called for the U.S. and North Korea to agree to a "freeze-to-freeze," in which Pyongyang would freeze its nuclear program in exchange for the U.S. and South Korea stopping large-scale military exercises. But neither country has shown any sign of agreeing to such an initiative.
"President Xi recognizes that a nuclear North Korea is a grave threat to China, and we agreed that we would not accept a so-called freeze-for-freeze agreement, like those that have consistently failed in the past," Trump said Wednesday.