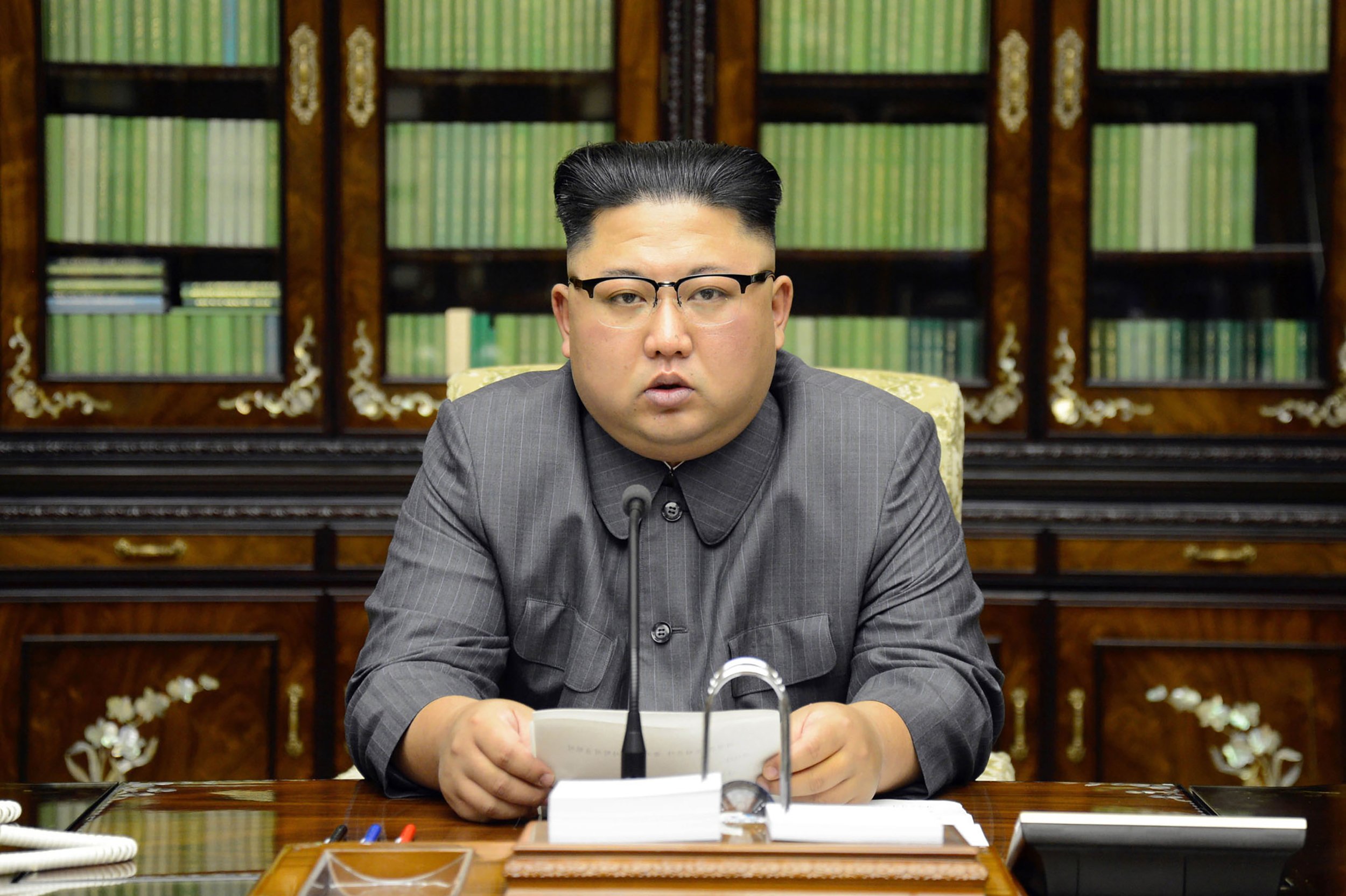 North Korea threatened the U.S. with "a hail of fire" on Wednesday over President Donald Trump's recent statements toward the reclusive nation at the United Nations, Reuters reports.
Trump and North Korean leader Kim Jong Un have been engaged in an ongoing war of words in recent weeks, particularly after the president threatened to "totally destroy" North Korea during his first address in front of the U.N. Kim referred to Trump as a "mentally deranged dotard" in the wake of his speech and the two have continued to exchange insults since.
North Korean Foreign Minister Ri Yong Ho responded to these recent developments Wednesday by stating the advancement of his country's nuclear program would facilitate a "balance of power with the U.S.," and suggested the animosity between the U.S. and North Korea would soon escalate beyond insults.
"With his bellicose and insane statement at the United Nations, Trump, you can say, has lit the wick of a war against us. We need to settle the final score, only with a hail of fire, not words," Ri said.
"We have almost reached the last point on the journey toward our final goal — to achieve a real balance of power with the United States," Ri added. "Our principal position is that we will never agree to any talks in which our nuclear weapons will be the subject of negotiations."
Trump has reacted to previous provocations from North Korea and its leaders with inflammatory tweets, in which he's referred to Kim as "Rocket Man." It's likely that the president will feel inclined to publicly respond to the latest threat from his adversaries in Pyongyang.
The U.S. has attempted to pressure North Korea into ceasing its nuclear program and missile tests via economic sanctions and other diplomatic measures, but has so far been unsuccessful. This has prompted Trump to indicate he believes diplomacy is useless in terms of dealing with the North Korean threat. The president's apparent preference for the military option has created tension between him and members of his administration, including Secretary of State Rex Tillerson and Defense Secretary James Mattis.
On Monday, Mattis emphasized the current approach to North Korea is diplomatic, but urged the U.S. armed forces to "be ready to ensure we have military options that our president can employ if needed."
The last time the U.S. was involved in a war on the Korean Peninsula, roughly 33,000 Americans and 2.27 million Koreans died.