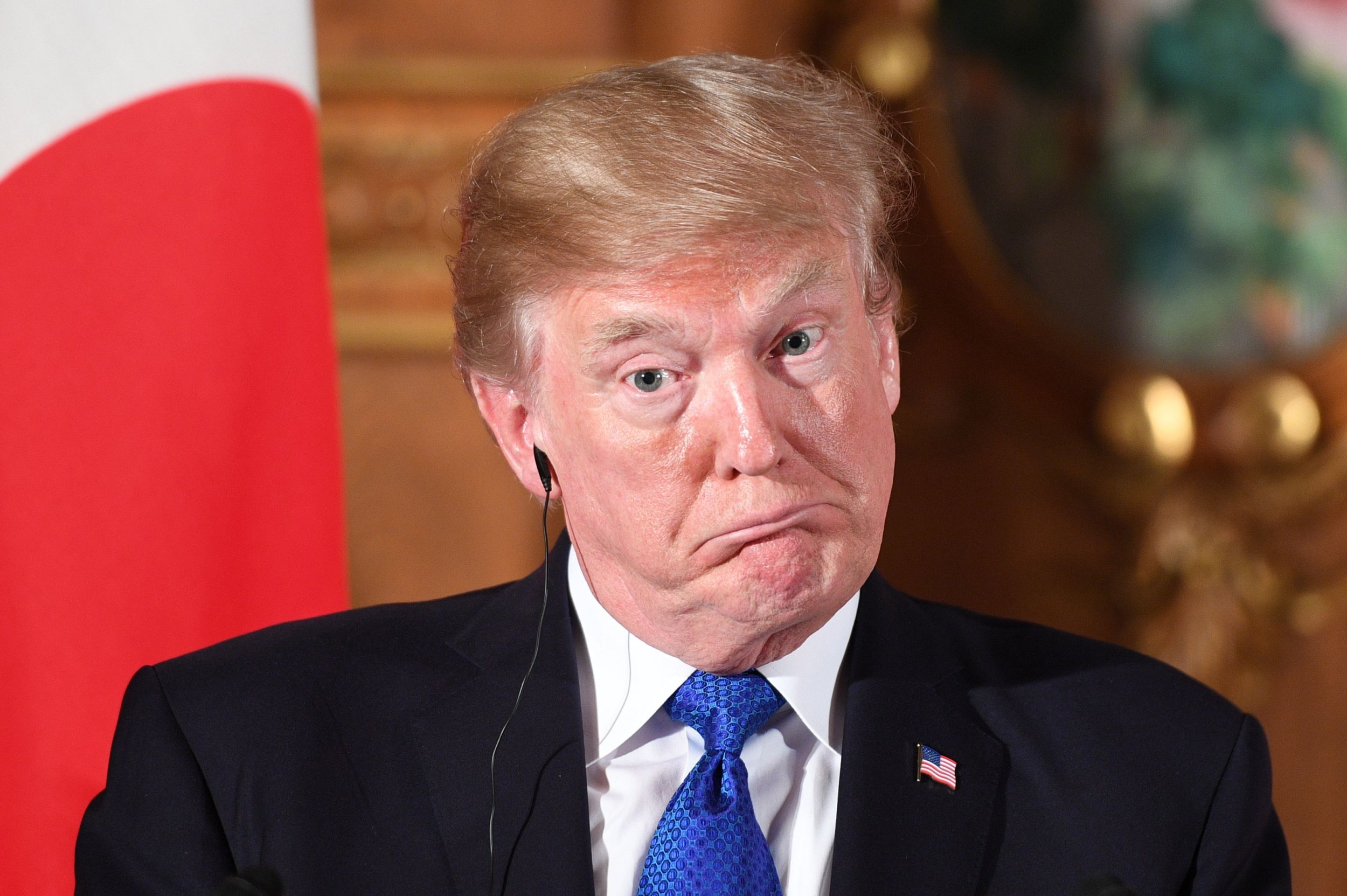 North Korea issued a new warning against President Donald Trump, who is traveling in Asia on a five-country tour.
Ahead of Trump's visit to South Korea, state-run North Korean media urged the president to stop his "foolish remarks" or face "merciless punishment."
"If the U.S. misjudges the DPRK's toughest will and dares to act recklessly, the latter will be compelled to deal a resolute and merciless punishment upon the former with the mobilisation of all forces," read the comment story, first published in the newspaper Rodong Sinmun on Sunday, referring to the country by its official name, the Democratic People's Republic of Korea (DPRK).
Pyongyang's media has repeatedly quoted Trump's infamous speech to the U.N. General Assembly and his threat to "totally destroy" North Korea for propaganda purposes, but the Rodong Sinmun article did not refer to any particular quote and instead discussed Trump's behavior in general terms.
"Nobody can predict when Trump does a reckless act. The only and one way for checking his rash act is to tame him with absolute physical power," the newspaper stated. "We warn Trump's coteries once again. If they want to get rid of ruin, do not make reckless remarks."
The threat of North Korea's nuclear weapons program is top of the agenda for Trump's trip to Asia. The president referred to North Korea repeatedly in public remarks in Japan, the first destination of the tour.
Read more: Trump says Japan could shoot North Korea's missiles "out of the sky"
At a news conference in Tokyo on Monday, Trump said his stance on North Korea was criticized as "strong" but he thought it was the right course of action. "Look at what's happened with very weak rhetoric over the last 25 years. Look where we are now," he said.
During his trip, Trump met with the relatives of Japanese citizens who were abducted by North Korean spies more than 40 years ago. "If Kim Jong Un would send them back, that would be the start of something very special," Trump told the press in remarks aimed at the North Korean leader.
A day earlier, Trump sent another kind of message to Kim. "No one, no dictator, no regime and no nation, should underestimate, ever, American resolve," the president said, addressing members of the U.S. military at the Yokota Air Base.
"We will never yield, never waver and never falter in defense of our people, our freedom and our great American flag," he said.
Trump is also scheduled to address U.S. troops in South Korea, opting for a visit to Camp Humphreys south of Seoul on Tuesday rather than the "cliche" tour of the demilitarized zone dividing the Korean Peninsula.