North Korea: Senile Donald Trump Plays Too Much Golf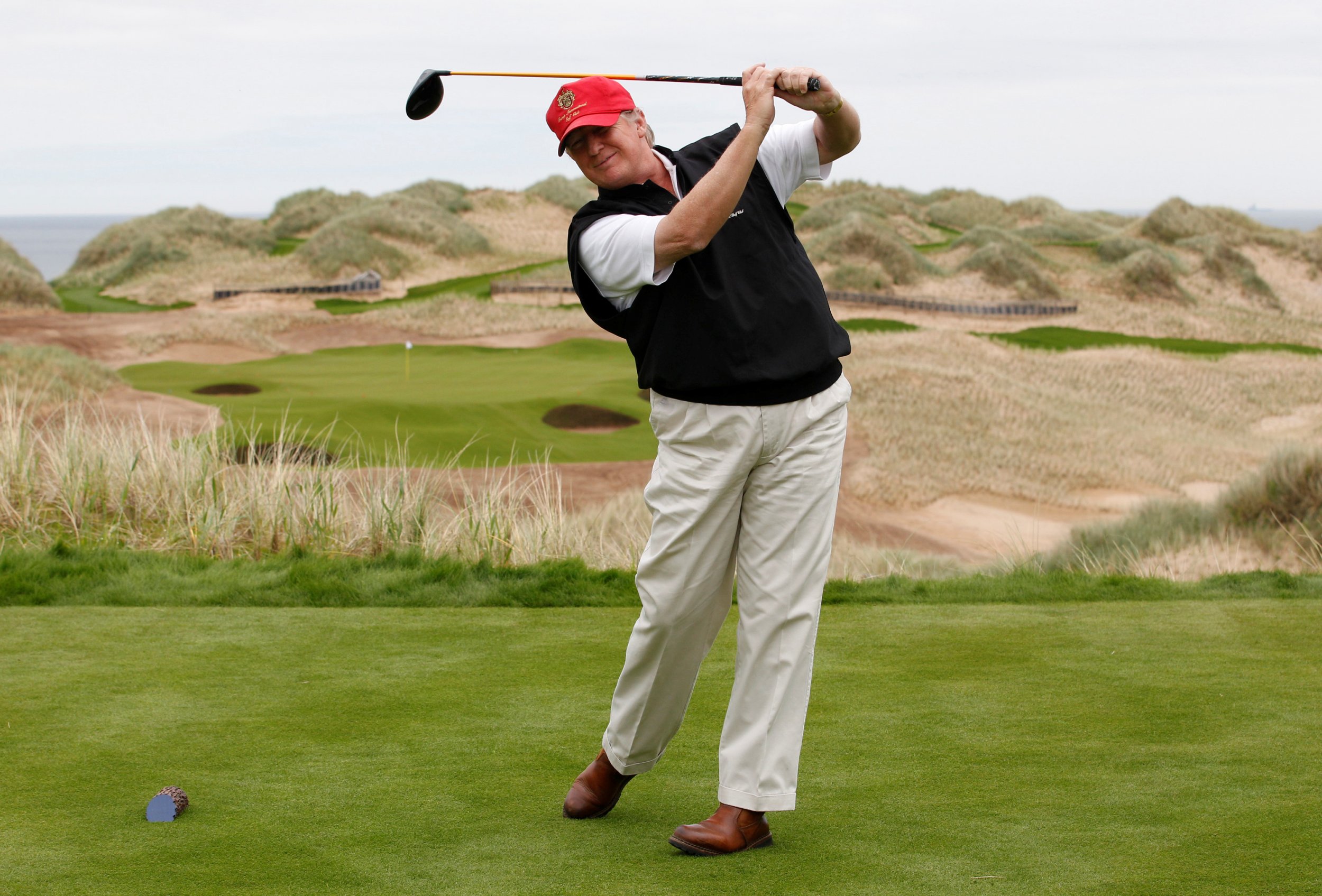 President Donald Trump really (really) loves golf, which isn't a particularly uncommon trait of an older, wealthy guy. But hitting the links while the country you lead is driving toward potential nuclear war, is not exactly the best image to project to millions of Americans.
But that's what Trump did this week, and even North Korea—the potential adversary in the aforementioned nuclear war—was critical of the golf outing. They took a shot at Trump's ongoing vacation in Bedminster, New Jersey, in a somewhat overlooked section of a high-profile statement threatening the United States territory of Guam.
North Korea's General Kim Rak Gyom, who leads the country's strategic rocket forces, issued the statement Wednesday evening in response to Trump's claim the North would be met with "fire and fury like the world has never seen" if it continued to provoke the U.S.
Kim accused Trump of spouting nonsense and said "sound dialogue" is not possible with a person "bereft of reason, and only absolute force can work on him," which drew a fair bit of attention in the press.
But Kim also slammed Trump spending his time "on the golf links," which showed the president did not "grasp the ongoing grave situation." Kim also added Trump was "extremely getting on the nerves" of North Korean soldiers with comments that showed his "senility."
Setting aside speculation on Trump's soundness of mind frequent among experts on the subject of mental health—the North's criticism of Trump's golfing habit is a common criticism of the president in the U.S. as well.
The former reality TV star spent nearly one-quarter of his first six months at one of his golf properties. And Wednesday, as many worried as North Korea shared its plans to attack Guam with missiles, Trump seemed to have squeezed a round in at his Bedminster club, despite his past claims that he wasn't really on vacation because his schedule was chock-full of meetings and calls. The White House staff refuses to detail when he's playing a round, but that cover was blown when New Jersey businessman Michael Fazio posted an Instagram photo of himself and the president in golf gear just hours after the "fire and fury" statement. The caption of the since-deleted post read, "Fantastic day golfing with #45 @realdonaldtrump at Trump Bedminister today. We had an exciting match which came down to the 18th hole."