North Korea Says It Can Shoot Down U.S. Warplanes and Missiles to Protect Nuclear Weapons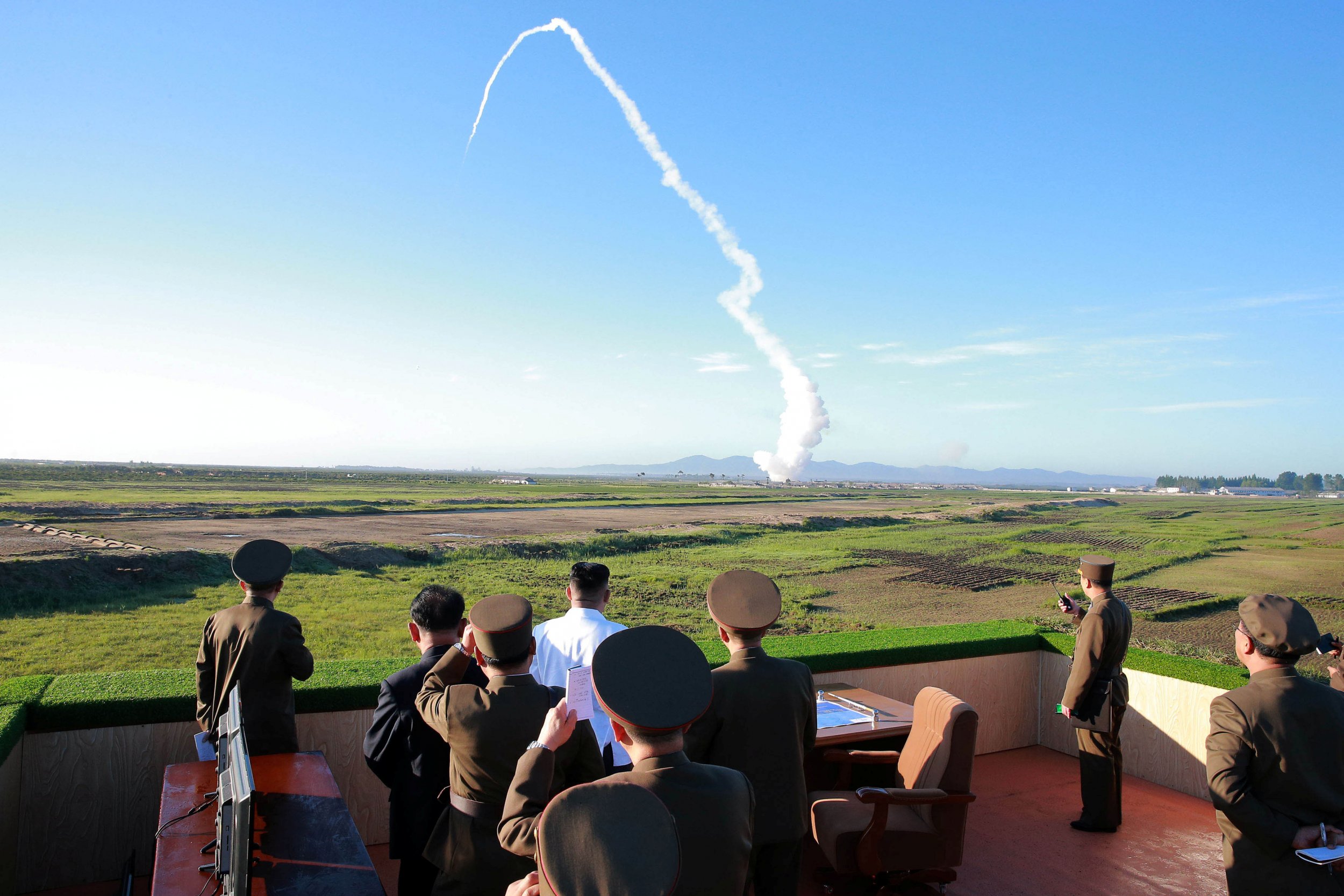 North Korea has claimed its new air defense system is capable of intercepting U.S. warplanes and missiles seeking to disarm or destroy Pyongyang's nuclear weapons stockpile.
Citing previous reports by Sputnik News, Reuters, Sky News, International Business Times and The Japan Times, North Korea's state-run Korean Central News Agency claimed Wednesday that the country's recently-tested anti-aircraft apparatus possessed the same capabilities as the U.S.'s Patriot and Russia's C-300 missile defense systems. In a commentary entitled "U.S. Can Never Prevent DPRK from Bolstering up Nuclear Capability," the North Korean outlet asserted that Washington's threats to end Pyongyang's nuclear weapons program by military force were empty and that "U.S. strategic bombers and ultramodern stealth fighters can no longer fly over the Korean peninsula at their will."
Related: North Korea says it wants peace, but is ready to fight the U.S. with nuclear weapons
"The U.S. is leaving no stone unturned to prevent the DPRK's increase of nuclear strike capability, but in vain," the piece quoted government-controlled newspaper Minju Joson as saying Wednesday, using an acronym referring to North Korea's official name: the Democratic People's Republic of Korea. "It can never check the building of Juche-based nuclear force by the DPRK."
"The U.S. would be well advised to bear in mind that it has no other option but to roll back its hostile policy towards the DPRK, if it does not want to suffer a bitterer[sic] disgrace and find itself in a more difficult position," the piece added.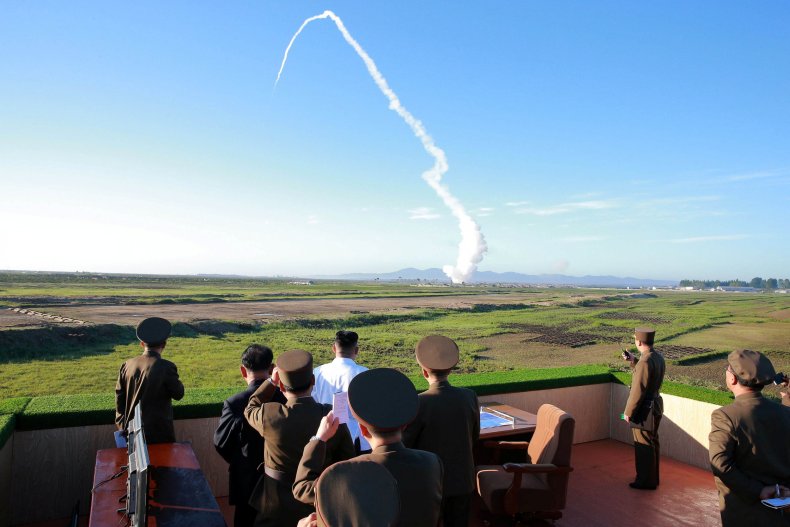 Late last month, North Korean official television stations showed footage of leader Kim Jong Un supervising the test of a new anti-aircraft weapon system organized by the Academy of National Defence Science, a government agency thought by Western observers to be involved in weapons research and development. The reclusive, militarized country has come under increased external pressure in recent months since reports of a planned sixth nuclear weapons test prompted President Donald Trump to summon at least two naval aircraft carrier strike groups to the region. Trump and his administration have called on North Korea's greatest ally, China, to engage its Asia-Pacific neighbor in dialogue. At the same time, the U.S. has continued to develop its military presence in the region, something which both North Korea and China have strongly opposed.
After weeks of ballistic missile and air defense tests that were widely condemned internationally, North Korea has also recently tested its air power amid heightened regional tensions. Kim was again featured on state television Monday, this time overseeing a display of the nation's air force. according to Australia's 9 News. Footage showed North Korean warplanes and helicopters attacking targets representing enemy aircraft carriers and the test reportedly took place shortly after U.S. aircraft carriers conducted drills with allied naval forces from Japan.
North Korea has maintained that its nuclear weapons program is for defensive purposes and intended to keep foreign powers such as the U.S. from invading and overthrowing the government of Kim, who became the third generation of his family to take power after his father's death in 2011. The country is believed by experts to possess up to 20 nuclear weapons in addition to an extensive arsenal of ballistic missiles, capable of striking nearby countries, including its neighboring rival South Korea, with which it has technically remained at war since the 1950s. Kim announced earlier this year that the country was nearing completion of an intercontinental ballistic missile (ICBM) capable of striking the U.S. with a nuclear warhead, however, analysts doubt North Korea will attain such technology until at least 2020.
North Korea also blasted on Tuesday Trump's decision to quit a landmark climate deal. A statement published by the Korean Central News Agency condemned Trump's plans to remove the U.S. from the Paris Climate Agreement, a non-binding treaty designed to reduce global carbon emissions and signed in 2016 by nearly every nation on Earth. North Korea signed the treaty in 2015 as part of the nation's "war on deforestation" and in Tuesday's article referred to the U.S.'s exit as "the height of egoism and moral vacuum seeking only their own well-being, even at the cost of the entire planet."