North Korea Is Slavery Capital of the World, Report Says
North Korea is the global capital of modern-day slavery, according to a new study. Home to some 2.6 million forced laborers, the secretive nation has the highest prevalence of slavery in any nation.
The 2018 Global Slavery Index said there are around 40.3 million adult and child slaves across the globe, while over the past five years an estimated 89 million people have experienced some form of slavery ranging from a few days to many years. Of those currently enslaved, around 70 percent are women.
The report, published by the Walk Free Foundation, interviewed 71,000 people from 48 countries in the course of its research. It found North Korea to be the worst per capita offender, with one in every 10 citizens in modern slavery. The findings were so shocking that the organization created a dedicated project analyzing forced labor in the hermit state.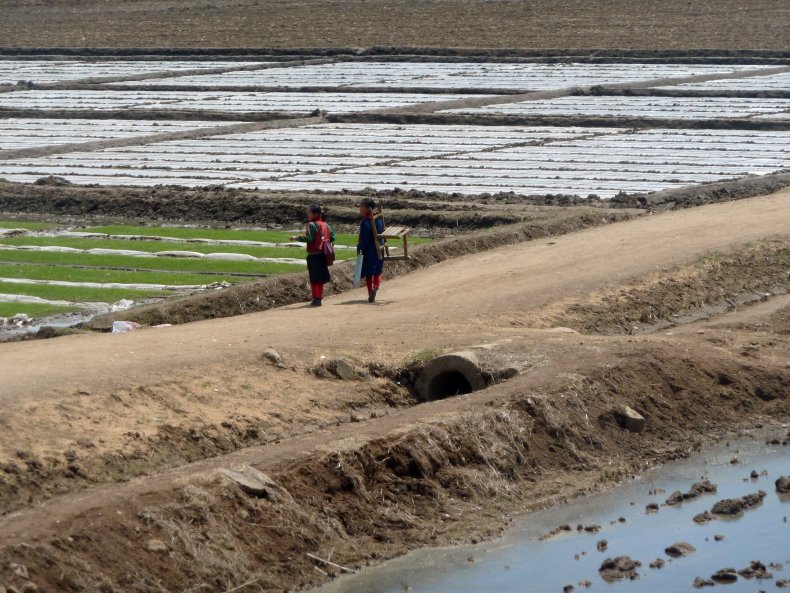 The group interviewed 50 defectors, 49 of whom said they had suffered some form of slavery either as children or adults. According to the researchers, these rights violations "do not represent mere excesses of the state, they are an essential component of the political system."
Institutionalized forced labor reaches all the way down to schoolchildren, who are forced to take part in "mobilizations." These communal activities require children to perform tough manual labor for up to two months at a time, with jobs including farmwork or collecting discarded coal near railway tracks. Schools are paid for the work, but children earn nothing. Those who refuse to take part risk serious punishment.
"In the spring, we had to work for about one month in the summer, when we did weeding," one interviewee said. "We finished with our classes in the morning and then we spent the afternoon working. In the autumn we worked longer, for about two months, as there was a lot of work associated with the harvest."
The picture is even worse for adults, who face backbreaking work in labor camps under threat of starvation. Those drafted for so-called "battles" are sent to work for between 70 and 100 days without a break in between. Those who refuse face a cut in food rations or assessment of their taxes. As one male escapee told researchers, "If the work unit leader orders you to go to work, you have to do it. If you don't, then your food rations are cut off."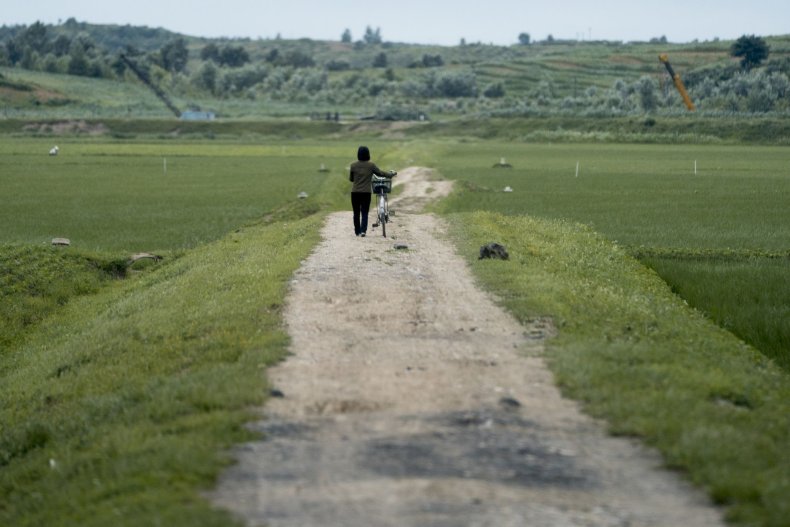 Even those with jobs have no guarantee of pay—many workers would have their salaries withheld for donations to the regime. North Koreans who are not officially employed risk being sent to the dreaded labor camps. To avoid this fate, citizens will pay to be registered as employees and will remain in "jobs" that do not provide any income.
As one male defector explained, "If I'd quit, I would be caught. And if I didn't go to work for more than two months and was caught as unemployed, I would be investigated by the police office and would be detained in a labor training camp. Usually, the period of detainment was six months."
Dr. Jang Jin Sung defected in 2004 and is now a Global Slavery Index panelist. He told The Telegraph that the power of state propaganda meant many citizens do not even know they are being exploited. Jang was not spared forced labor even though he was the equivalent of poet laureate to former leader Kim Jong Il. But like everyone else, Jang believed it was normal. "This is just life, this is how life works," he said. "You just get on with it."
According to Fiona David, the head of research at the Minderoo Foundation, which led data collection for the project, relatives or friends of those considered subversive are given particularly "dirty, dangerous, degrading" jobs.
"The picture that emerges is as disturbing as it is perhaps unique," the report's authors write. "While gaining access to a wider sample of workers across North Korea itself is simply not possible, there is no reason to doubt that the first-hand experiences related by this group reflect the brutal reality of modern slavery perpetrated by the state."
The findings illustrate a system built on "state-sponsored forced labor" and one that "depends on these practices for its very survival," the researchers concluded.
The highest total number of slaves was in India, where there are an estimated 18.4 million slaves in its 1.3 billion population, Reuters reported. The Central African nation of Burundi was also particularly high in the prevalence of forced work.
China, Pakistan, Bangladesh and Uzbekistan made up the rest of the worst five nations, accounting for about 58 percent of people living in slavery globally. Africa was the worst region, with nearly eight in every 1,000 Africans—around 9 million people—enslaved.