North Korean Athletes Allowed to Cross Demilitarized Zone to South Korea Winter Olympics in Peace Gesture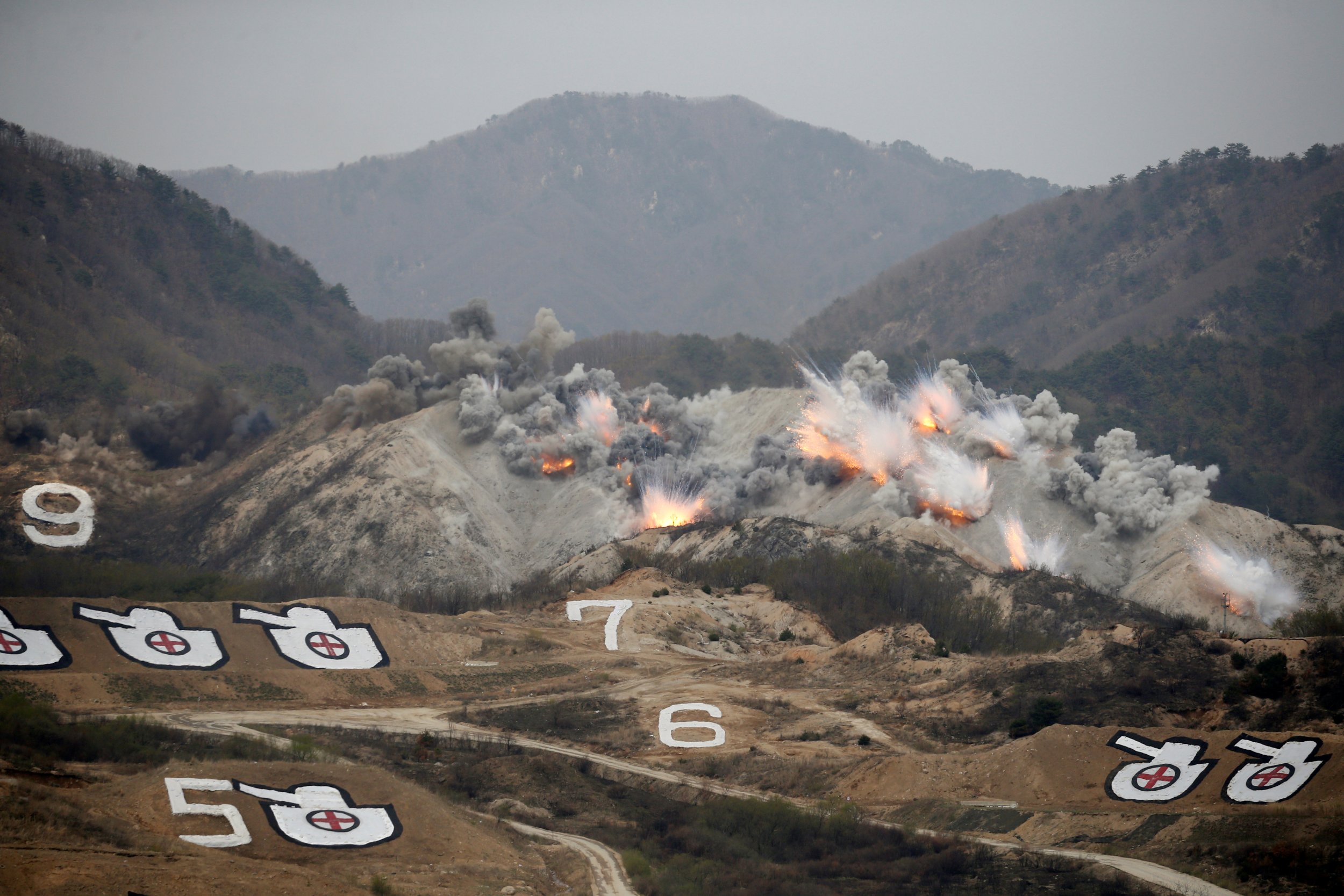 North Korean athletes will be allowed to travel through the demilitarized zone to compete in the 2018 Winter Olympics in Pyeongchang, South Korea as a peace gesture.
The buffer zone between North and South Korea, around 2.5 miles wide, is off limits to civilians from either country, with millions of troops on either side. But Winter Olympics organizers say athletes from the North will be free to arrive by road.
"South Korea will welcome North Korea and when they decide to come the South Korean government will allow them to come by road and when they have supporting teams the Korean government will allow them to come by ship," organizing committee chief Hee-Beom Lee told Reuters. "All nations are very welcome, including North Korea and Russia. We want it to be the peace Games."
"Symbolically, to maintain peace in the Korean peninsula, their [North Korean athletes'] participation is very important, and for the success of the Olympic Games," Lee continued in quotes reported by the BBC.
Moon Jae In, the South Korean President, said this week there was a "high possibility of armed conflict" with its neighbor. The two countries remain, technically, in a state of war following the failure to sign a peace treaty at the end of the Korean War in July 1953.
In April, Seoul's Unification Ministry said athletes from North Korea could travel south for the 2018 Winter Games if the country wished to take part in the event.
"On North Korea participating in a sports event in South Korea, if they apply to come under regulations and procedures, our position is to approve it under regulations and procedures," ministry spokesman Lee Duk-haeng said.
North Korea and South Korea women played out a 1-1 draw in Pyongyang on April 7, the first ever international football game between the two countries to be hosted by the North.