Two Fisherman Accused of Killing 16 Crew Members Are Deported to North Korea
Two North Korean men suspected of killing 16 crew members on board their squid fishing boat have been repatriated to the isolated country they had tried to flee because they were deemed too dangerous to be given asylum, officials in Seoul have said.
The men in their 20s admitted that they and another man had killed the vessel's captain because of his harsh treatment of the crew as they sailed in the waters off the Russian coast.
They then killed the protesting crew members afterwards one at a time and dumped the bodies overboard, Yonhap news agency reported.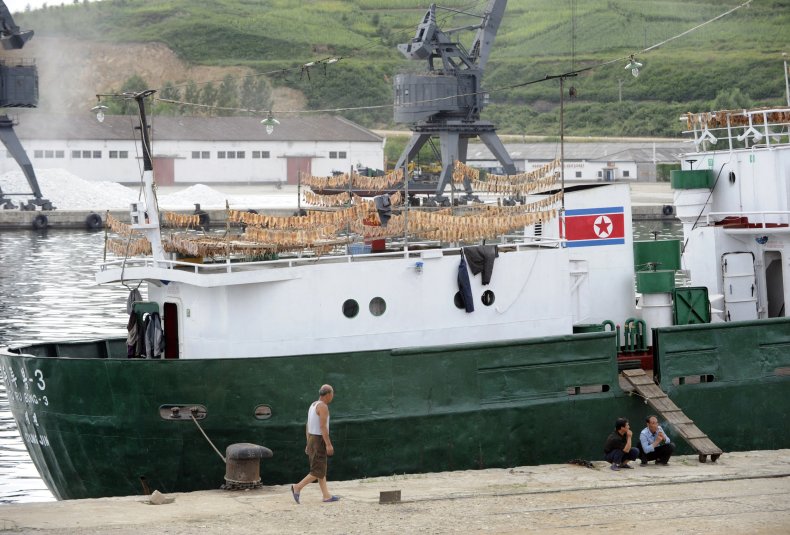 One of the trio was arrested when he returned to the north, spurring the other two to flee on their boat. The men were seized by the South Korean navy after they had breached a maritime border with the south.
The BBC reported that South Korea usually grants asylum to defectors, but the nature of the crimes the pair were accused of meant that authorities considered them to be too dangerous to stay.
The pair said they wanted to resettle in South Korea, but South Korean authorities determined they only wanted to avoid North Korean arrest.
"The government decided to expel them as they had committed grave, non-political crimes such as murder and were not subject to our protection under the law," South Korea's Unification Ministry spokesperson, Lee Sang-min said at a press briefing, according to Yonhap.
"We decided to deport them after determining that accepting them to our society could pose a threat to the lives and safety of our people and that such criminals cannot be recognized as refugees under international law," Lee added.
The men were handed back at the border village of Panmunjom in the demilitarised zone. Their fishing boat will be sent back at a later date.
Aside from the accusations of murder, the case is unusual in that it is the first time Seoul has returned any North Koreans trying to flee the nation since the Korean War, which ended in 1953, according to the Associated Press.
Opposition lawmakers in Seoul said that the government had tried to cover up the story, which only came to light because an image published by local media emerged of a presidential official reading a text message detailing the incident, according to Reuters.
South Korean media also questioned the haste of the deportation and the avoidance of a legal process. The men may be executed in North Korea as punishment, the AP noted.
Two Fisherman Accused of Killing 16 Crew Members Are Deported to North Korea | World