See You Again? North Korean Athletes Exchange Tearful Goodbyes With South Korean Teammates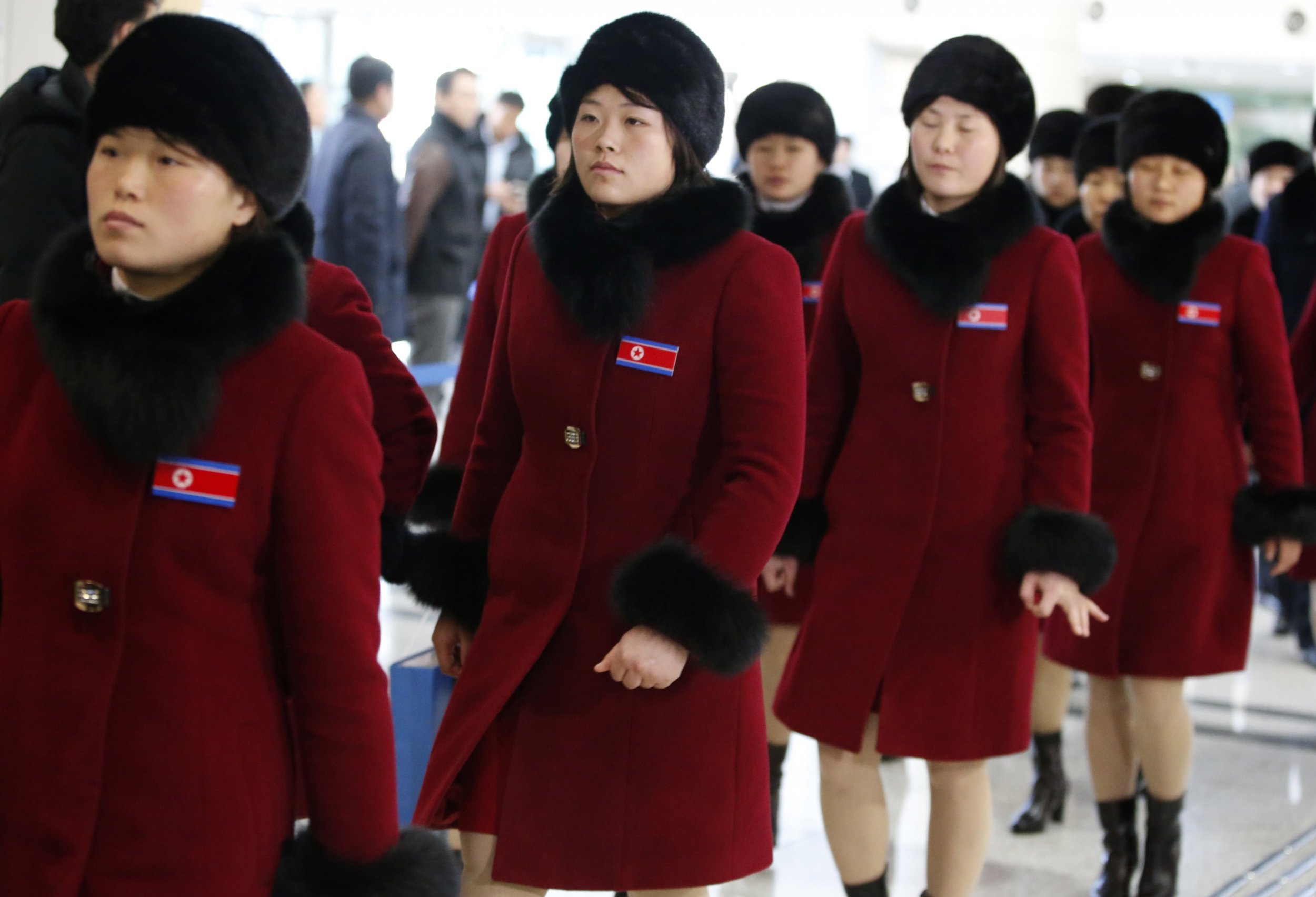 The Unified Korea ice hockey team parted ways with tears and hugs on Monday as the 12 North Korean athletes returned home, not knowing if they would ever see their South Korean teammates again.
After spending a month in South Korea to train and play under a united Korea banner at the Pyeongchang Winter Olympics, the North Korean players headed to the border, along with rest of the nearly 300-strong delegation of athletes, cheerleaders and journalists.
Reflecting upon the experience of the Unified Korea ice hockey team, head coach Sarah Murray admitted that the idea initially encountered resistance even among her staff and players.
"But then the North players came and they started practicing with us, and we saw how much they love the sport and how much they wanted to learn, and how much they wanted to get better. We just kind of started to fall in love with them and wanted to welcome them into our team. And after about three or four days, we felt like this is our new family, this is our team and we're going to compete in the Olympics," she said in an interview with China Central Television (CGTN) on Sunday.
Unified Korea's North Korean assistant coach Pak Chol Ho also left South Korea with a positive impression of the joint team experiment. "As we have been doing this [Olympics] for about 30 days, I feel as though we can do everything if the North and South Korea are united," he told reporters Monday.
Monday's emotional goodbye is a testament to the strength of that bond. South Korean ice hockey player Choi Ji-yeon prepared for the farewell, printing pictures taken with her phone over the past few weeks and writing each of the North Korean teammates a letter.
"I told them to take care and not get sick and meet again later," she said, quoted in the Associated Press, nonetheless expressing doubt over whether they may see each other again. "If they were people whom we can continue to keep in touch and meet again, then I would feel better, but I might never be able to meet them again," she said.
Concerns about staying in touch with the North Korean teammates were already voiced last week by American-Korean player Randi Heesoo Griffin, who bonded with the North Koreans over Oreo McFlurries, considering that Pyongyang and Seoul ban their citizens from visiting each other's countries and contacting one another.
"I mean, none of them have Facebook, so might be hard," Griffin said, quoted in the Associated Press, mentioning one of the barriers to keeping in touch. "But there were definitely bonds that were formed. And I think if we end up playing against each other again, South Korea vs. North Korea, there's definitely going to be some hugs and some smiles."
Coach Murray, who also came out to say goodbye to her athletes on Monday, said that while there are discussions of bringing the team together again in the near future, no details have been finalized.
"We don't really have any finite details right now but we keep telling them we want to see you guys again, we want to maintain this relationship," she said Sunday, predicting Monday's tearful farewell. "Everybody's going to cry when the North leaves. There's going to be a lot of tears, a lot of hugging, a lot of smiling. It's going to be a really special moment."