North Korea Risks Regime Collapse, Warns South Korea's President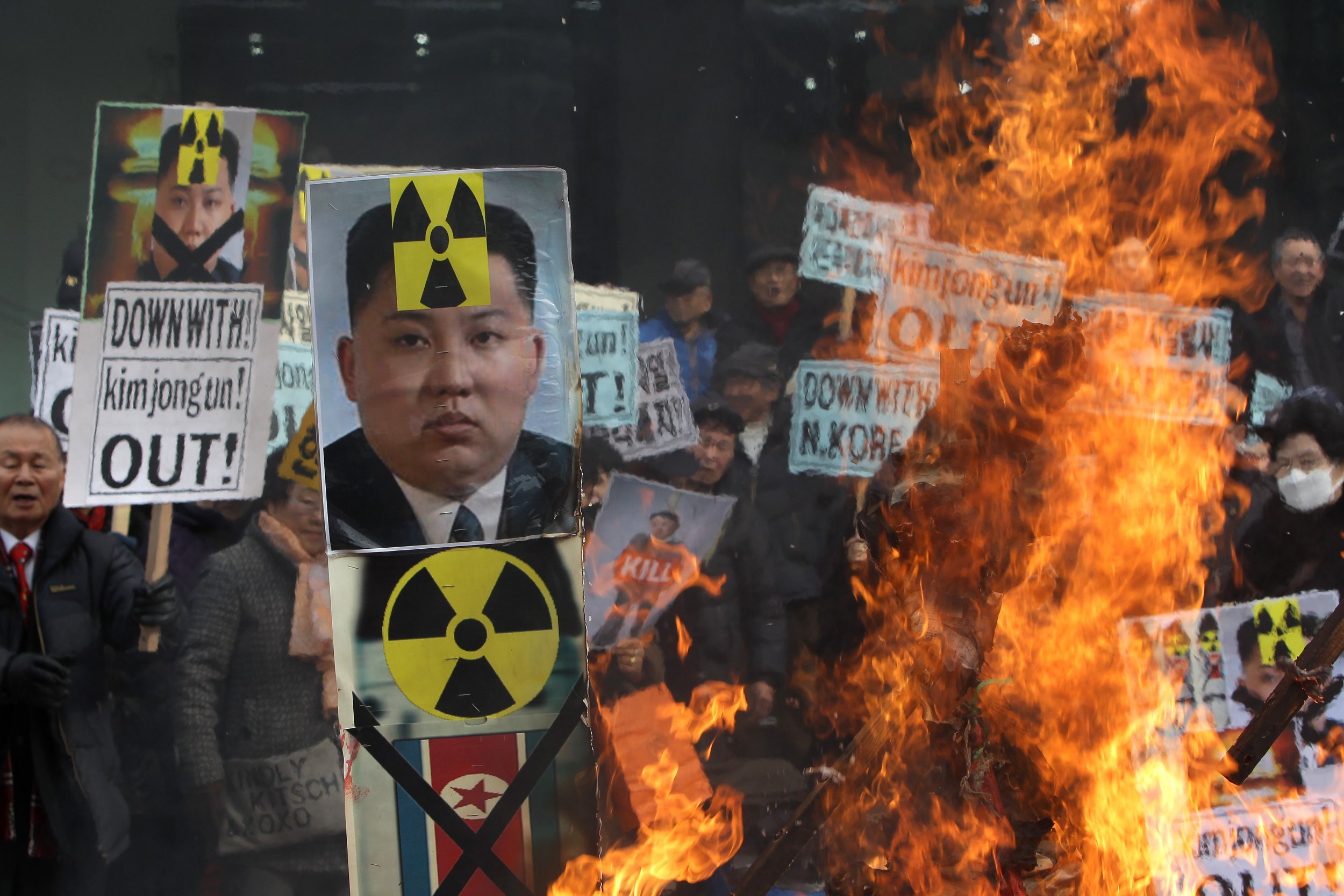 South Korean President Park Geun-hye warned Tuesday that North Korea faces regime collapse if it doesn't abandon its controversial nuclear program. Park's statement followed on the heels of her decision to close the Kaesong factory park, which South Korea ran with the North, on February 10.
In Tuesday's televised address, which was a defense of the move, she added that the South will take "stronger and more effective measures" to show the North that any continuation of its program will trigger the government's downfall. Park didn't specify what these measures might be.
The president closed Kaesong in response to North Korea's launching a long-range rocket into space, Reuters reports. Both South Korea and the U.S. condemned the test, which used banned missile technology. On January 6, the secretive nation also conducted what it said was a hydrogen bomb test. Park added that payments her country had sent to North Korean workers in the plant had been diverted to the North's leadership, possibly for the development of nuclear weapons.
Adopting a more hard-line stance than some of her predecessors, Park said the era of giving large amounts of aid to the North was over, the AP reports. From 1998 to 2003, the country received $3 billion from its southern neighbor, which sought a rapprochement.
Park's position has been met with criticism from her opposition who say her comments will only worsen relations with North Korea. They have also added that the closure of Kaesong has cost them diplomatic leverage with the North and may also negatively affect the South Korean economy.
Park on Tuesday did not refrain from openly criticizing the North, which is currently celebrating the birthday of its late leader Kim Jong II. She called the country "merciless" and under an "extreme reign of terror," following a number of purges carried out by Kim's son and successor, Kim Jong Un.