North Korea's Kim Jong Un Tries and Fails to Spy on U.S. Missile Defense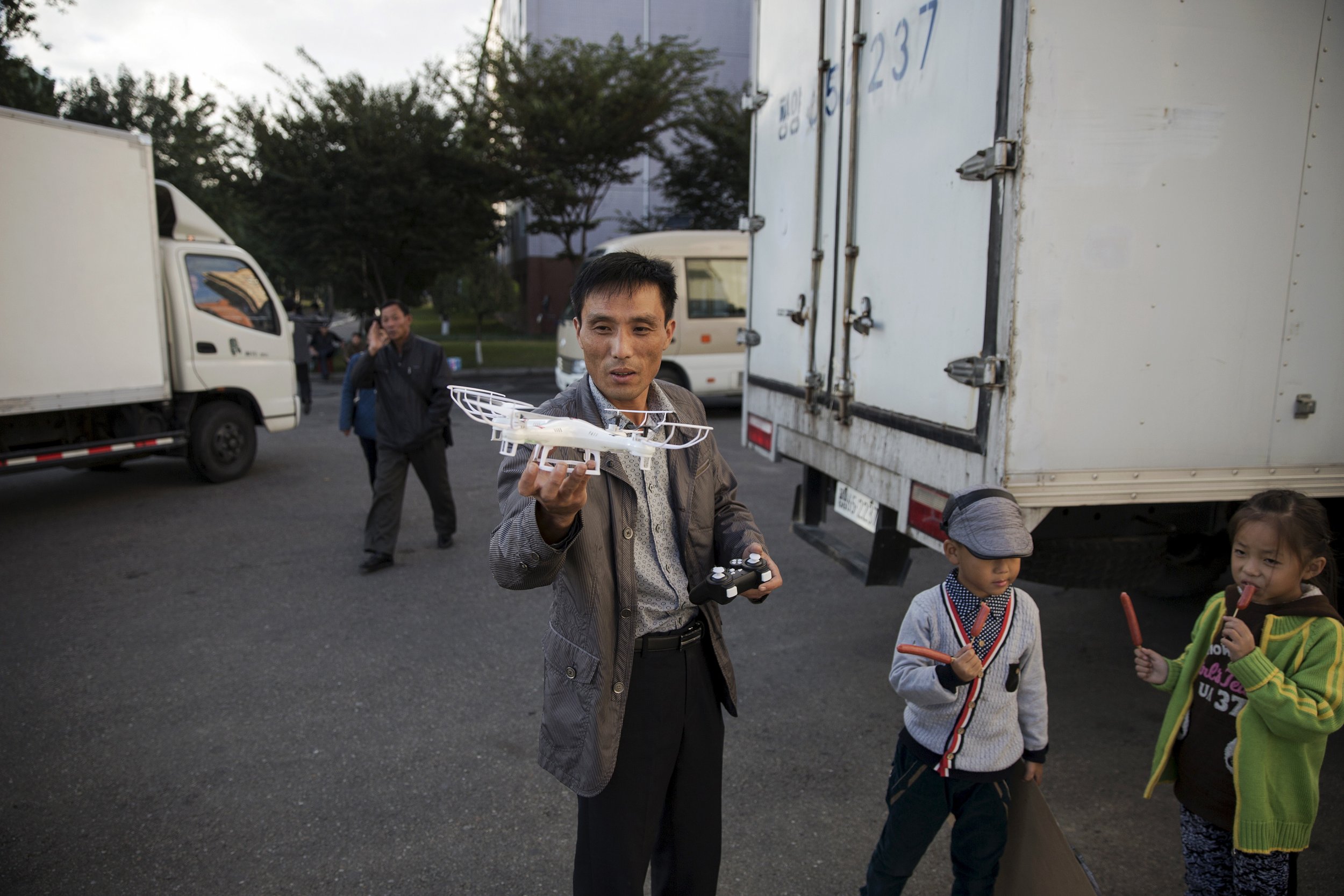 South Korean military retrieved a crashed drone that likely belonged to North Korea and is suspected to have spied on a nearby U.S. missile defense system.
The drone was found last week on a forested mountain in Inje County of Gangwon Province, which borders the massively secured demilitarized zone (DMZ) that divides the two nations which technically remain at war since fighting in the 1950s. The region is also home to the Terminal High Altitude Area Defense (THAAD) system installed by the U.S. and recently made operational despite objections from North Korea and its neighboring ally, China. A South Korean defense official told reporters Tuesday that the aircraft, likely belonging to North Korea, had taken over 10 photographs of the U.S.-built sophisticated anti-missile network.
Related: North Korea Threatened to Destroy New York With Nuclear Missiles Because of Trump's Twitter Fingers
"It was confirmed that (the craft) took photos of the THAAD site in Seongju," the official said, as reported by South Korea's state-run Yonhap News Agency.
"The pictures don't have high resolution, though," he added. "Most other photos contain images of forest land and residential areas."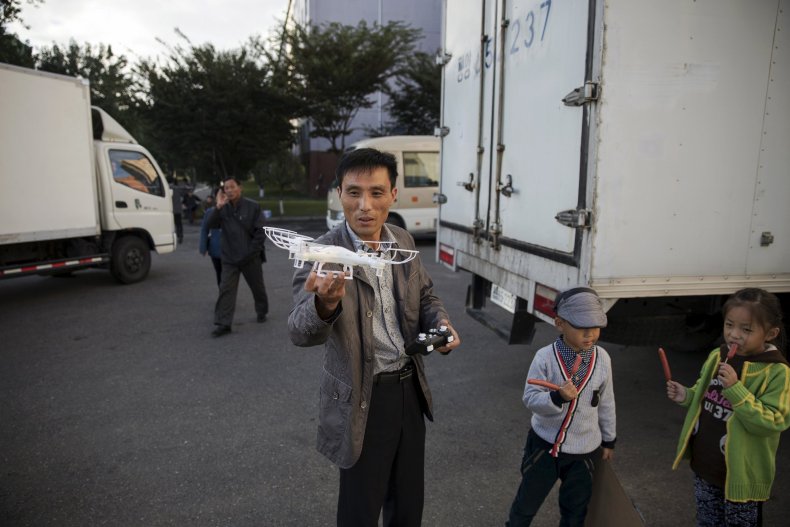 The drone reportedly carried a camera made by Sony, a Japanese company, and also carried hundreds of photos not featuring military installations on its 64-megabyte memory card. The device was a similar make to another believed to be of North Korean origin found by the South Korean military on an island near the border in 2014, according to Reuters. North Korea has about 300 unmanned aerial vehicles at its disposal, including seven models that range from reconnaissance to combat purposes, according to a 2016 assessment by intelligence analyst Joseph Bermudez, a contributor to North Korea monitoring site 38 North.
Late last month, South Korean military fired up to 90 shots at a suspected North Korean drone before the device managed to evade radar detection, according to a local report. Tensions have run particularly high between the rivals as North Korea has ramped up the pace of its ballistic missiles tests and refuses to disavow the possibility of a sixth nuclear weapons test, defying sanctions by the U.N. Security Council and threats of military action by the U.S., which backs South Korea and regional ally Japan. Since April, President Donald Trump has dispatched two aircraft carriers and other military resources to the region to reinforce his administration's threats to use force to halt Pyongyang's nuclear weapons program.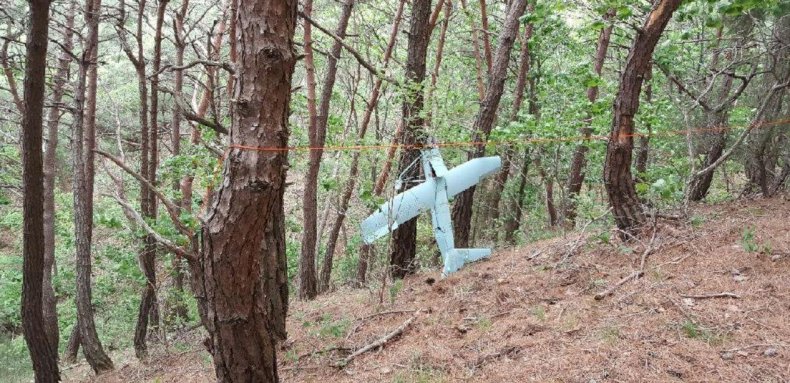 North Korea argues that it has the right to develop nuclear weapons in order to defend itself from invasion by hostile powers such as the U.S. The country maintains a stockpile of up to 20 nuclear warheads and claims it's in the final stages of developing the technology to launch them thousands of miles away via intercontinental ballistic missiles. But experts say such a milestone could not be reached before 2020.
On the same day South Korean defense officials spoke out about the fallen drone, a North Korean soldier defected to South Korea by crossing the heavily mined DMZ, according to Yonhap News Agency. While South Korean defense officials said that they did not yet have any information on the defector, he would be the first North Korean soldier to south through the DMZ since September 2016.