North Korea Stiffs South With Winter Olympics Hotel Bill Worth Millions
South Korea's decision to have its Olympic athletes march under a joint flag with North Korea was a politically unpopular move decried by many young South Koreans. But the decision may become even more controversial now that South Korea has agreed to pay millions of dollars to foot the Olympic bill of its North Korean counterparts.
On Wednesday, South Korea's Unification Ministry approved a $2.7 million fund that will pay for the costs of North Korea's delegation to the Olympics in Pyeongchang, South Korea. This means the South Korean government will foot the bill for the five-star hotel where North Korean leader Kim Jong Un's sister is staying during her visit, among other expenses. The International Olympic Committee will pay for the North Korean athletes to stay in the Olympic Village, officials noted.
"Not all South Koreans are unhappy, but there are younger South Koreans who are unhappy that South Korea worked so hard to get the Olympic bid, they had bid to host the Olympics three times, and some are unhappy that North Koreans took over the stage," Lisa Collins, a Korea expert at the Center for Strategic and International Studies, told Newsweek.
"The fact that South Korea has agreed to pay might add a little controversy for those who are already unhappy with it."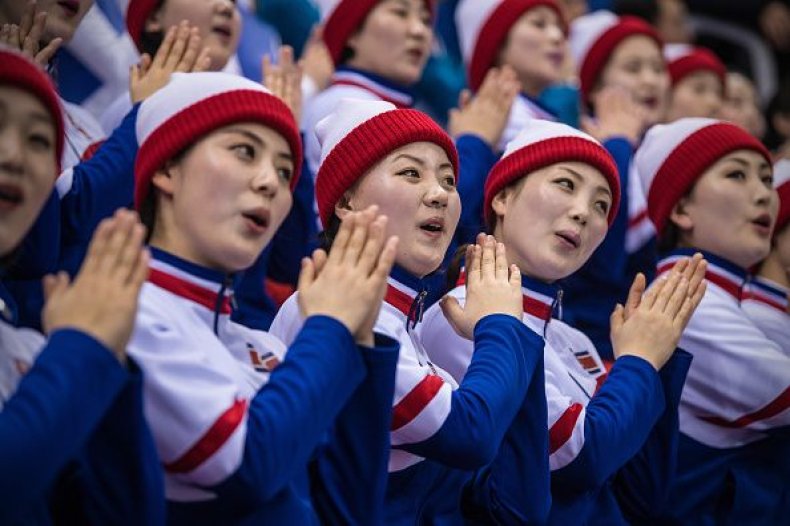 In January, South Korean President Moon Jae-In announced his intention to allow North Korea to march with the South Koreans under a unified flag during the Winter Olympic Games. The move was meant to defuse tensions as the threat of war on the Korean Peninsula ramped up over recent months.
Many had feared that North Korea could use the Olympics as an excuse to stage a military strike. During the Korea-Japan World Cup in 2002, for example, a North Korean ship attacked South Korea's Navy and killed six South Korean sailors. Having a large North Korean delegation attend the 2018 Winter Olympics was meant to safeguard against a conflict between the two Koreas. But the move was criticized by some South Koreans who thought their athletes should be permitted to march under their own flag.
"If North Korea had been willing to pay its own way to attend the Winter Olympics, it would have been an easy way for them to signal good faith and seriousness about dialogue with the South. I expect this incident will reinforce the wariness among some in South Korea about engaging with Pyongyang," Daniel Wertz, a North Korea analyst at the National Committee on North Korea, told Newsweek.
"Ultimately, though, there is a big difference between the South Korean government footing the bill for these hotel rooms and actually providing cash or other tangible resources to the North," Wertz added.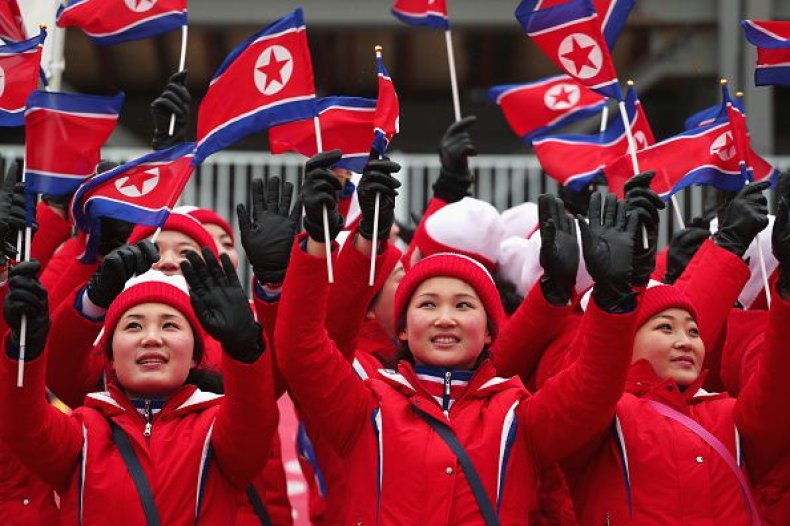 South Korea's government likely expected to pay Pyongyang's expenses because North Korea is so impoverished. North Korea is one of the world's poorest countries, and its economy has been hit even harder recently due to international sanctions in response to the country's nuclear weapons program. South Korea also took care of the expenses when North Korea participated in other international sporting events in 2002 and 2014. But this year's event, attended by more than 500 North Korean delegates, including musicians and over 200 cheerleaders, is especially expensive.
And then there is the added question of how to avoid violating United Nations sanctions against North Korea.
"Cash payments aren't allowed according to the UN Security Council resolution. The big question [about the payment] is making sure it doesn't violate sanctions," Collins added. "As long as payments don't go into the hands of North Korean officials or go into an official bank account, there will be less concern."