North Korea Appears to Have New Submarine Missile Launchpad, Report Says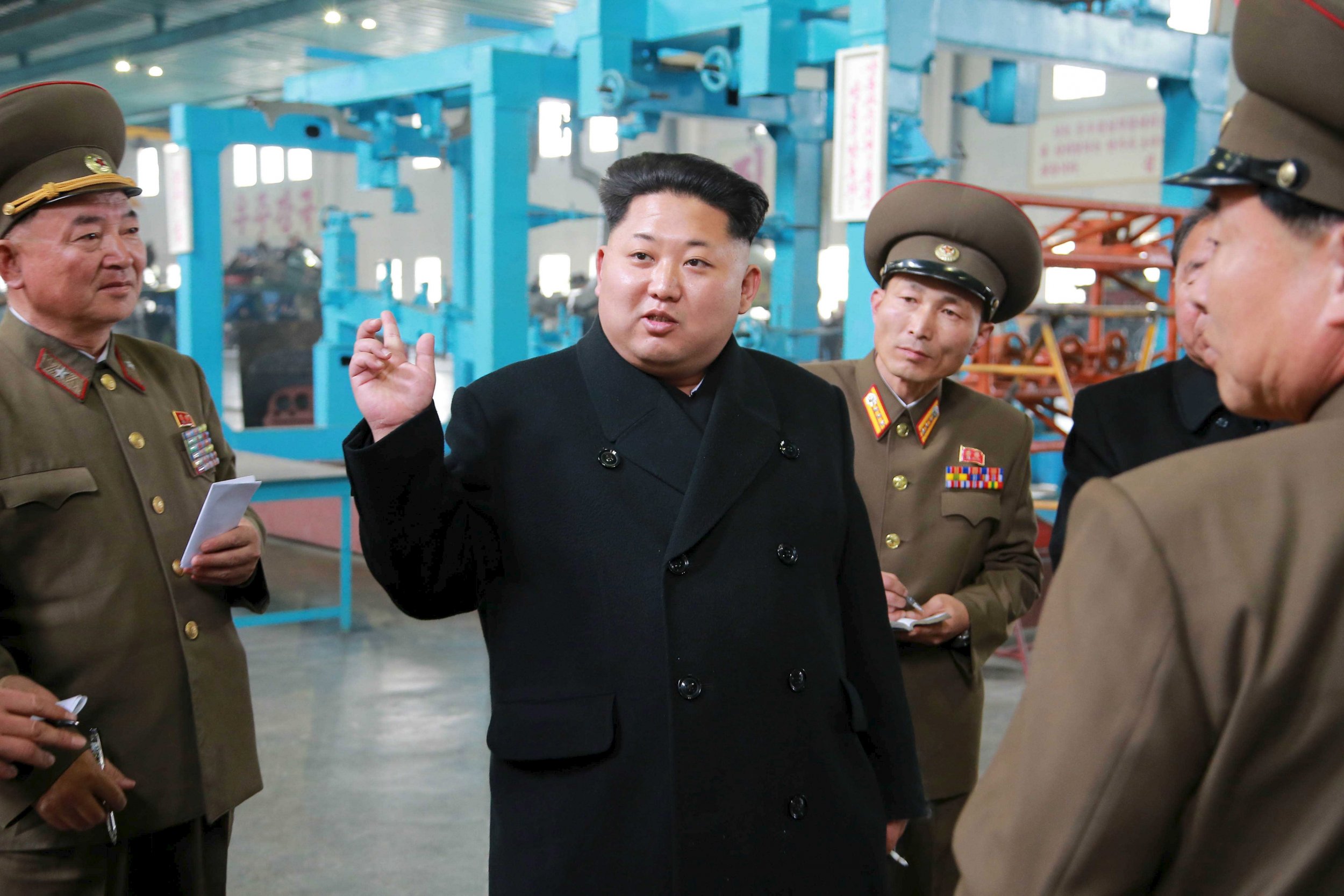 In the face of international calls to cease its missile and nuclear defense programs, North Korea may have acquired a "second submersible test stand barge" capable of conducting missile tests for submarines, according to satellite imagery published by 38 North, a Johns Hopkins University–based watchdog.
Taken on April 19, the images are said to show a barge in the Nampo Naval Shipyard, on the country's west coast, with a stand that could be used to test submarine-launched ballistic missiles. It appears to be of similar size to a barge observed in 2014 at the Sinpo South Shipyard on the east coast, according to the report.
The second launch station could be a sign that North Korean leader Kim Jong Un intends a much wider range of missile tests.
The first barge is believed to be the site of four to six tests of the Pukguksong-1, which can be launched from both below the ocean's surface and on land and has a potential range of more than 1,242 miles.
"Both of these barges are very similar in size and layout to the old Russian PSD-4 submersible missile test stand barges," according to analysis in the report by prominent North Korea expert Joseph S. Bermudez Jr. "Barges such as these are used by navies to conduct underwater tests of new and modified submarine missile launch tubes and launch systems, as well as to conduct initial missile test launches before these systems are installed in a submarine."
North Korea's increasing missile tests and threats to either conduct a new nuclear weapons test or even to start a nuclear war have put numerous countries on edge, with many of the threats pointed at the United States and its Asian allies Japan and South Korea.
Still, the North's recent tests have not proved successful. On Saturday, a ballistic missile was tested but exploded over North Korean territory and was widely panned as a failure, CNN reported. The test was conducted hours after U.S. Secretary of State Rex Tillerson spoke to the United Nations, calling for the international body to step up against Kim's regime and its threats.
"All options for responding to future provocations must remain on the table," Tillerson said. "Diplomatic and financial leverage or power will be backed up by willingness to counteract North Korean aggression with military action, if necessary."
U.S. officials told NBC News that Kim evidently does not care whether the missiles work and is just testing them to illustrate to President Donald Trump that the North is a "serious" international player.
"They want to show they can," one unidentified official said. "They believe they learn something new from every launch, success or failure."