North Korea Claims Successful Test of Solid-Fuel Rocket Engine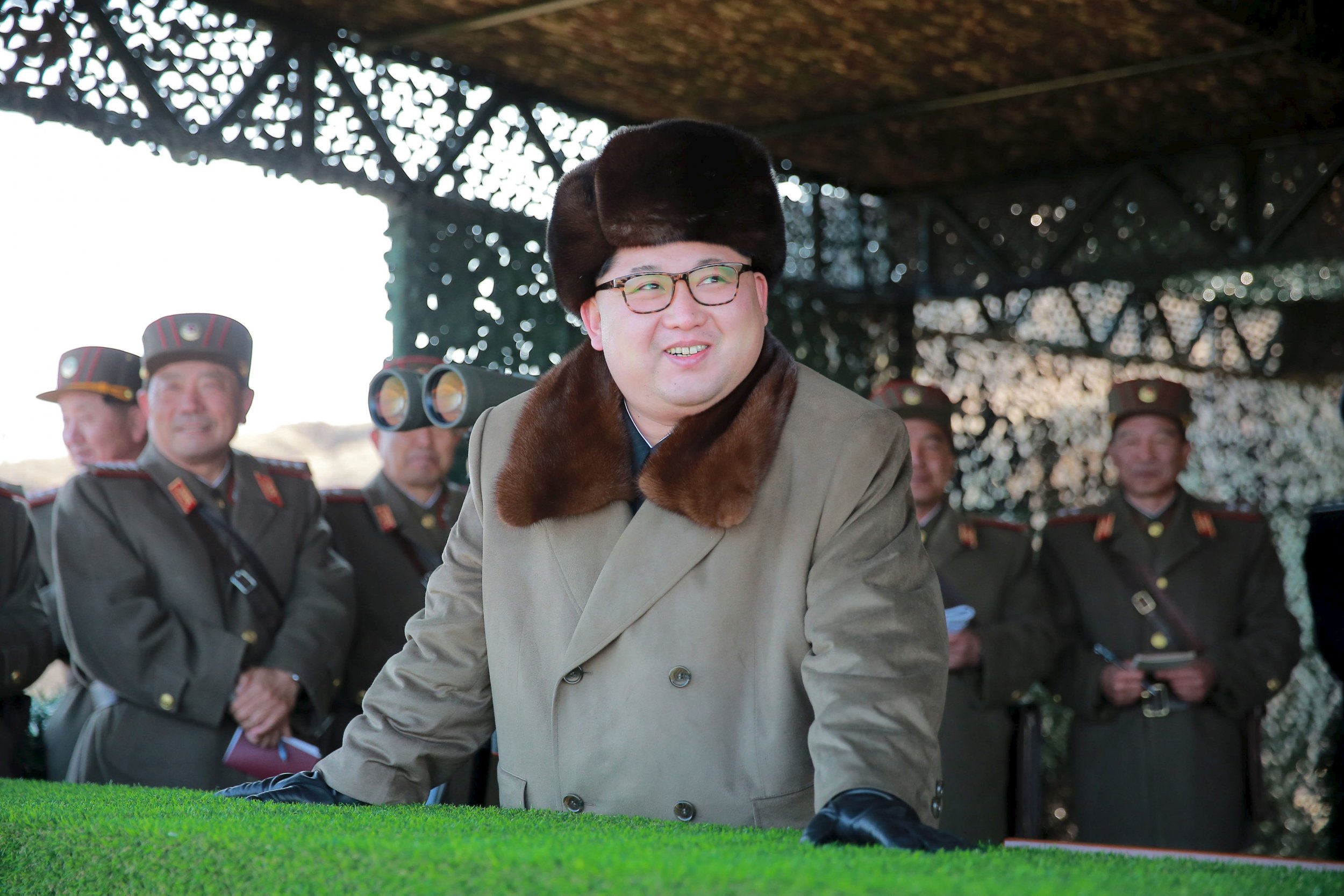 North Korea successfully tested a solid-fuel engine that boosted the power of its ballistic rockets, state media reported on Thursday, as South Korea's president ordered the military to be ready to respond to the North's "reckless provocation".
Pyongyang's claim indicates it is continuing to develop an intercontinental ballistic missile (ICBM) at a rapid pace in defiance of U.N. sanctions, and amid assessment by the South's officials that it could conduct a new nuclear test at any time.
The isolated state has in recent weeks stepped up bellicose rhetoric, threatening pre-emptive nuclear strikes against Washington and Seoul, as well as making claims of advancement in its weapons technology.
The Rodong Sinmum, the North's ruling party newspaper, carried photos of leader Kim Jong Un on site as a rocket engine laid horizontally on the ground emitted a fiery blast. A two-page report detailed the testing of the engine's structure and thrust.
"He noted with great pleasure that the successful test... helped boost the power of ballistic rockets capable of mercilessly striking hostile forces," KCNA news agency said.
The North said last week it had conducted a successful simulated test of atmospheric re-entry of a ballistic missile, and would soon test ballistic missiles capable of carrying nuclear warheads.
On Wednesday, the North repeated the threat to attack the South's presidential office, saying its large-caliber multiple rocket launch systems are on alert to strike the Blue House and its special operations unit is ready to go into action.
South Korean President Park Geun-hye ordered a heightened state of alert and put the military on standby to "respond actively to reckless provocations by the North," according to her office.
The current tension on the peninsula follows the United Nations Security Council's recent imposition of tough new sanctions against the North over its nuclear and missile programs, and as South Korea and the United States conduct annual joint military drills.
The North calls the exercises "nuclear war moves" and has threatened to respond with an all-out offensive, as well as a series of rocket launches in recent days.
SOLID-FUEL ROCKET ENGINE
Pyongyang has previously launched long-range rockets that used liquid fuel but it was seen to lack the capability to build solid-fuel long-range or intercontinental missiles.
Solid-fuel rockets have advantages in military use, although liquid fuel rockets are considered more sophisticated as their thrust can be controlled in flight.
The North has deployed short and medium-range missiles and test fired them, but never flight-tested the KN-08 ICBM it is believed to be developing.
The KN-08, which has been put on display at military parades and in official news media, appears to have a three-stage design that is likely intended to use solid fuel, according to experts.
Despite its boasts to be making progress, many experts believe the North is a decade or more away from building an ICBM capable of threatening the United States.
The North's stepped-up rhetoric and weapons claims come ahead of its planned congress of the ruling Workers' Party, which will be the first in more than 35 years.
Some Pyongyang-watchers say the North may look to claim a splashy achievement, such as a fifth nuclear test, in the run-up to the conference as young leader Kim Jong Un looks to bolster his legitimacy domestically.
"North Korea may think it is better for them to complete their nuclear weapons program and negotiate later, rather than just to sit back until it withers and dies," Lim Eul-chul, a professor at Kyungnam University, said.
The North is ready to conduct a fifth nuclear test "now, immediately," the South's unification ministry said on Monday.
Its nuclear test site remained active, undergoing maintenance on existing tunnels as well as clean-up following the January test, according to 38 North, a project of the U.S. Korea Institute at Johns Hopkins University in Washington.
Chinese President Xi Jinping will push his U.S. counterpart Barack Obama next week to resume talks on North Korea's nuclear program, a senior Chinese diplomat said on Thursday.