South Korea appears to have been caught unaware by President Donald Trump's decision to pull out of next month's summit with North Korea. "We are attempting to make sense of what, precisely, President Trump means," said South Korean presidential representative Kim Eui-kyeom in a statement Thursday morning.
South Korean president Moon Jae-in told reporters that he was "very perplexed by the situation," and that "it is very regrettable that the North Korea-U.S. summit will not be held on June 12 when it was scheduled to be held," according to Yonhap News Agency.
Trump made a surprise announcement that he would no longer be participating in the historic nuclear summit in a letter to North Korean leader Kim Jong Un Thursday. "Please let this letter serve to represent that the Singapore summit, for the good of both parties, but to the detriment of the world, will not take place. You talk about your nuclear capabilities, but ours are so massive and powerful that I pray to God they will never have to be used," he wrote.
Secretary of State Mike Pompeo could not say whether or not South Korea knew about The White House's intent to pull out of the talks before the letter was released publically. Moon has reportedly called a late night meeting with his top aides to try to make sense of the situation.
Moon had a momentus and successful meeing with Kim Jong Un around the Korean Demilitarization Zone earlier in the month, and was at the White House to speak with Trump about the upcoming summit on Tuesday.
"Thanks to your vision of achieving peace through strength, as well as your strong leadership, we're looking forward to the first-ever U.S.-North Korea summit. And we find ourselves standing one step closer to the dream of achieving complete denuclearization on the Korean Peninsula and world peace," he told President Trump. But he warned the president that, "the fate and the future of the Korean Peninsula hinge on this."
Preparations for the summit began to break down Wednesday evening when a North Korean official called Vice President Mike Pence "ignorant" and "stupid" for saying that North Korea would suffer a similar fate to Libya if it did not end its nuclear program.
"In case the U.S. offends against our goodwill and clings to unlawful and outrageous acts, I will put forward a suggestion to our supreme leadership for reconsidering the DPRK-U.S. summit," said North Korean Vice Foreign Affairs Minister Choe Son Hui.
Ahead of the summit, North Korea released three American prisoners and reportedly demolished its Punggye-ri nuclear test site. A number of foreign reporters, including Americans, were in North Korea to witness the destruction of the site when president Trump released the letter.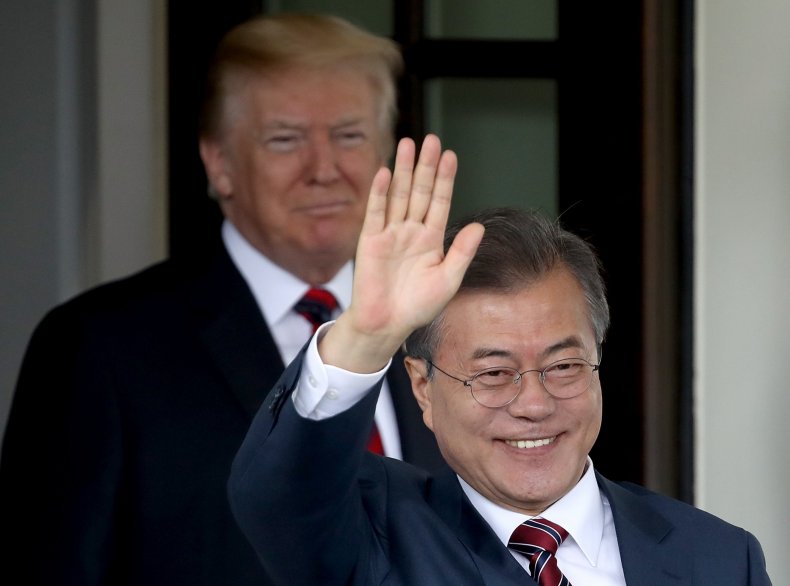 Updated to include a statement from President Moon.