North Korea Targets U.S. Companies Using Spearphishing Emails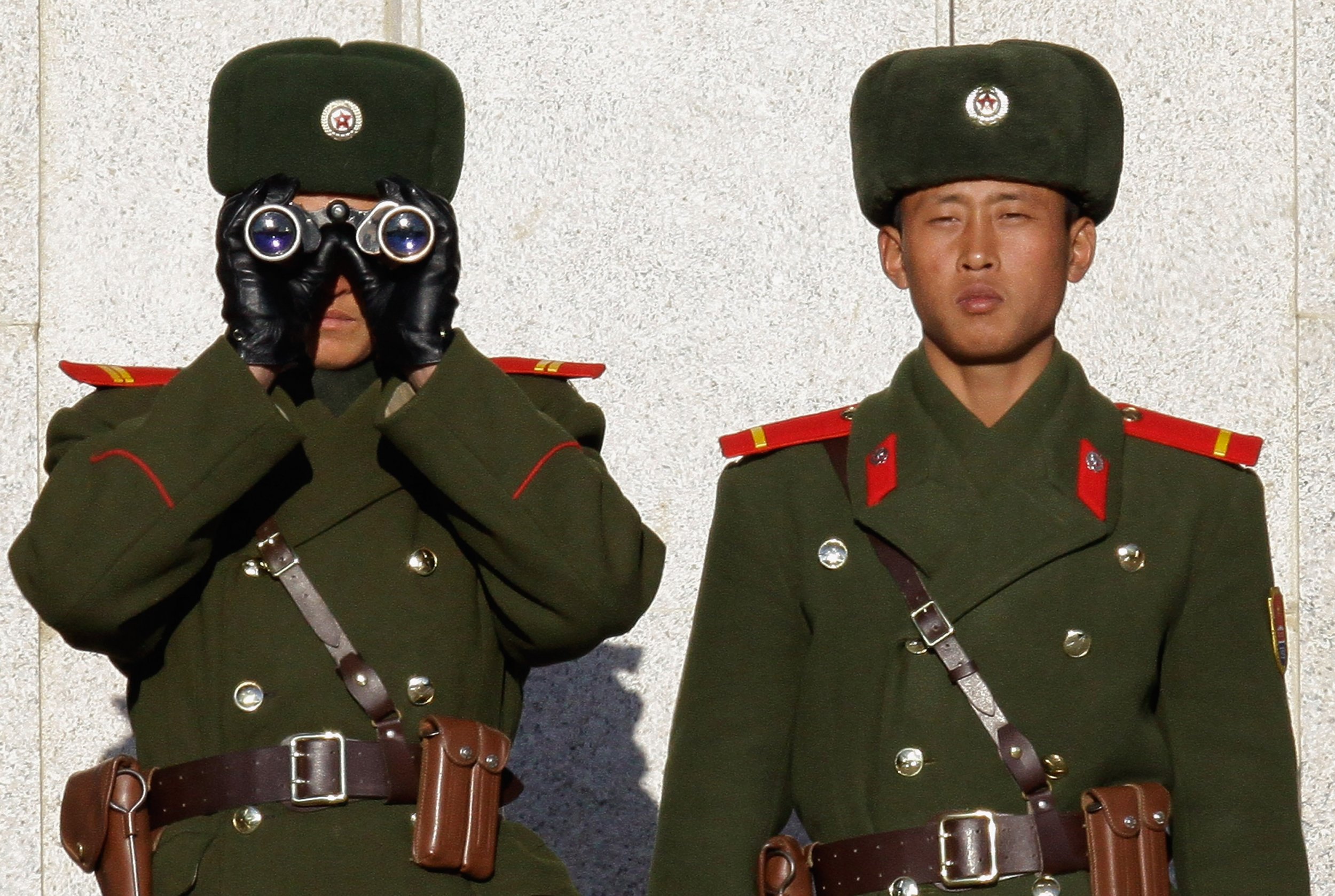 North Korea hackers targeted multiple U.S. electric power companies with spearphishing emails, according to a new report by the cybersecurity company FireEye and exclusively obtained by NBC News.
Hackers linked to North Korea sent fake invitations to a fundraiser via emails to unsuspecting victims. When the victims downloaded the invitations, they would download malware along with it, according to the FireEye report. There is no evidence that the phishing hack was successful.
According to NBC News, FireEye said that since the hackers specifically targeted American electric power companies, it could be related to the increasing tensions between the U.S. and North Korea. Furthermore, it could be potentially foreshadowing a cyber attack from Pyongyang.
"This is a signal that North Korea is a player in the cyber-intrusion field and it is growing in its ability to hurt us," C. Frank Figliuzzi, a former chief of counterintelligence at the FBI, told NBC News.
These phishing attacks aren't new to most electric companies, or companies in general across the U.S. So the industry was prepared to deal with something like this, but not necessarily from North Korea.
"Phishing attacks are something that electric companies prepare for and deal with on a regular basis, often in coordination with security experts and industry stakeholders," Scott Aaronson, a top security official at the Edison Electric Institute, an industry trade group, told NBC News in a statement. "In this case, the delivery of safe and reliable energy has not been affected, and there has been no operational impact to facilities or to the systems controlling the North American energy grid."
Additionally, Robert Lee, a cybersecurity expert, told NBC News that "any targeting of infrastructure by a foreign power is a concerning thing," but that North Korea is "far from being able to disrupt the electric grid."
"This activity represents initial targeting, and if disruptions are even possible they would be very minor," he told NBC News.
This hacking is the latest in a long feud between the two countries. The incensed relationship between the U.S. and North Korea has been making waves across the world over the past few months, spiking during President Trump's United Nations speech last month in which he delivered a doomsday warning to North Korea and mocked its leader.
Trump warned North Korea that while the U.S. has "great strength and patience," its options would soon run out, and the U.S. would "totally destroy" them if forced to defend itself or its allies. He put Kim Jong Un directly under fire when he suggested that the country's leader would not survive an American attack.
"Rocket Man is on a suicide mission for himself," President Trump said.
Thursday afternoon, Kim Jong Un responded with a statement that said he would "surely and definitely tame the mentally deranged U.S. dotard with fire."
Trump responded with a tweet saying, "Kim Jong Un of North Korea, who is obviously a madman who doesn't mind starving or killing his people, will be tested like never before!"
The most worrisome outcome of this hacking doesn't have to do with tweets. According to NBC News, experts are also concerned that North Korea could deploy these hacking techniques to use against not just on one company, but on the entire U.S. economy.