Could Nuclear War Between North and South Korea Be Stopped by Teenage Soccer Players?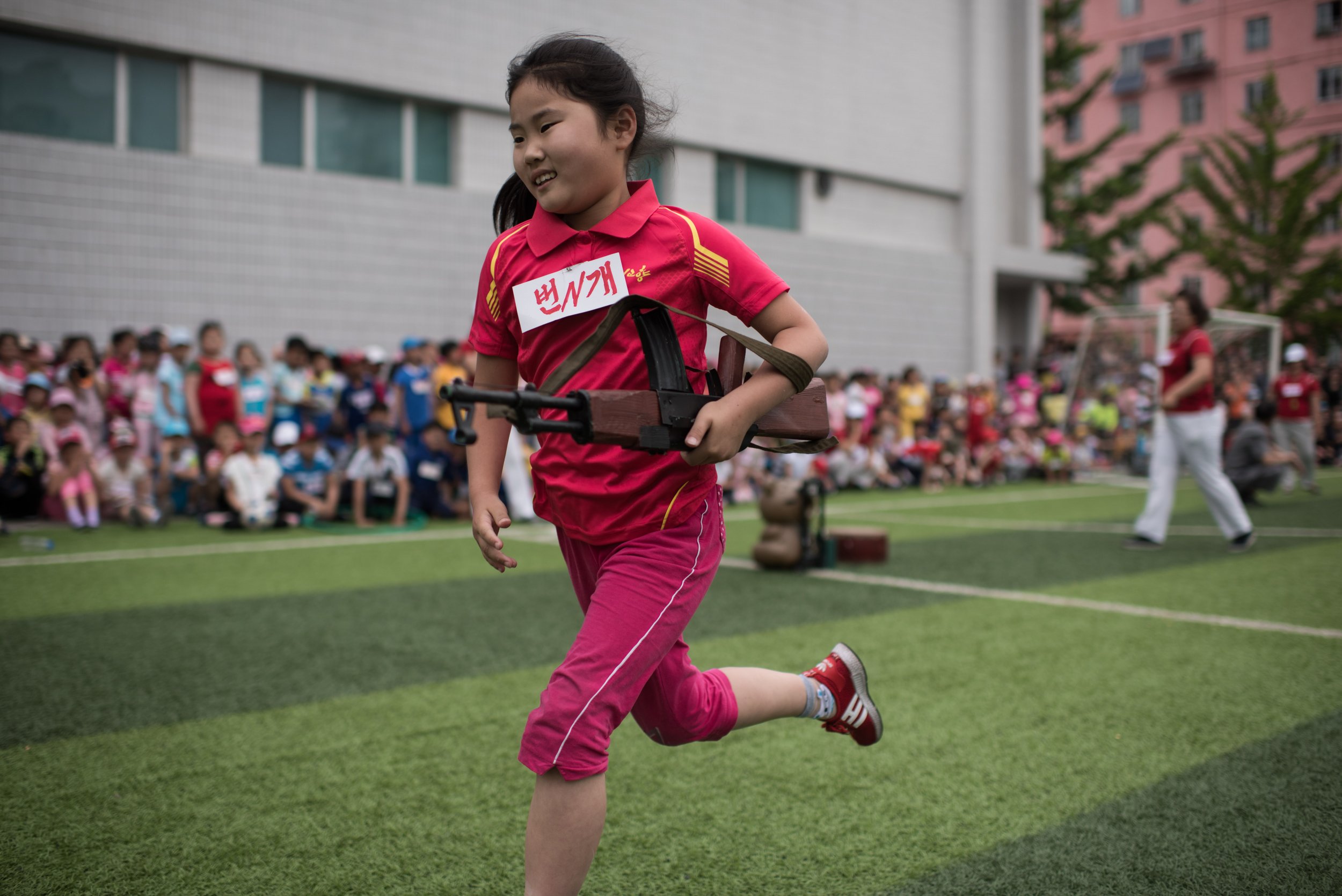 After months of increasing tensions between the two nations, North Korea is getting ready to finally face off against South Korea...in a soccer tournament for teenagers.
Yonhap reported Monday that teams from both Koreas were set to participate in the under-15 Ari Sports Cup, scheduled for December 19–22 in Kunming, China. The tournament, which includes China, is seen as a shot—pun intended—at unity.
"We expect the youth football exchange between the two Koreas to be carried out regularly through this tournament," the South-North Sports Exchange Association said, according to Yonhap. "We also want to see inter-Korean exchanges expanding to other sports and help improve the relationship between the two Koreas."
Last year's competition was canceled due to the ongoing tensions on the peninsula, and this month's tournament arrives amid similar problems. Interactions between Pyongyang and Seoul are seriously strained, with the former testing yet another missile on Wednesday and the latter recently touting a "decapitation unit" aimed at Kim Jong Un. On Monday, South Korea and the U.S. started combat exercises to train soldiers in the event of attack by North Korea, leading the republic to blast the rehearsals as a "grave provocation" that could bring everyone involved "to the brink of nuclear war."
But for the teenage soccer players, the show must go on.
Choi Moon-Soon, governor of South Korea's Gangwon Province, told GW News he hoped this month's tournament would foster new friendships that could influence future generations. It's also part of a trend: The sport, which called "football" in North Korea, has been skyrocketing in popularity recently.
Pyongyang has been sending young soccer players to Italy to practice to become professional athletes since 2012, according to The New York Times, and in 2013 opened the Pyongyang International Football School to train pro-soccer hopefuls at home. Agence France Presse reported the school had about 200 pupils between ages 9 and 15 who lived on-site.
"We are training our students to become super-talented players who can surpass the skills of people like Lionel Messi," Ri Yu-Il told AFP last year. "For now, I think we should dominate Asia, and in the near future I hope that we will achieve global dominance."
But even young soccer players aren't immune to global political pressures. In October, authorities in Australia refused to admit an under-19 team of North Koreans hoping to play in the Asian Football Confederation championship qualifiers. At the time, Foreign Minister Julie Bishop told SBS World News that "hosting the team would be contrary to the government's strong opposition to North Korea's illegal nuclear and missile development programs."