North Korea Tells U.N. it Plans to Launch a Satellite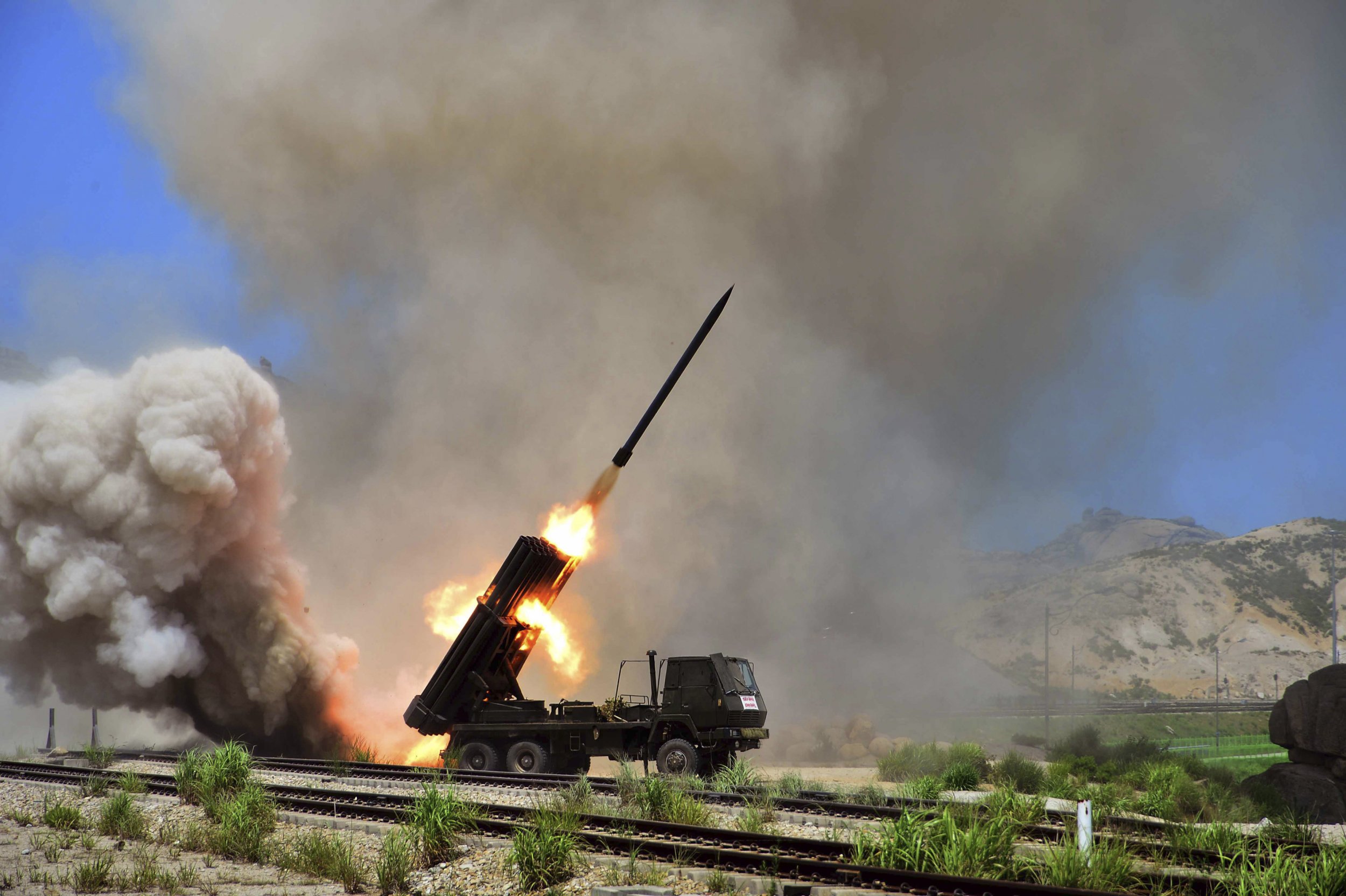 SEOUL (Reuters) - North Korea notified U.N. agencies on Tuesday that it plans to launch a satellite later this month, which could advance the isolated country's development of long-range missile technology.
Pyongyang conducted its fourth nuclear test on Jan. 6 in defiance of United Nations sanctions, and last launched a long-range rocket in December 2012, sending an object it described as a communications satellite into orbit.
Western and Asian experts have said that launch was part of an effort to build an intercontinental ballistic missile.
North Korea is under U.N. sanctions for its nuclear and missile programs, and countries including the United States and South Korea are seeking fresh sanctions after Pyongyang's latest nuclear test last month.
"We have received information from DPRK regarding the launch of earth observation satellite 'Kwangmyongsong' between 8-25 February," a spokeswoman for the International Maritime Organization, a U.N. agency, told Reuters by email late on Tuesday.
North Korea's official name is the Democratic People's Republic of Korea.
North Korea is believed to be making preparations for a test launch of a long-range rocket, U.S. officials said last week, after activity at its test site was observed by satellite.
Pyongyang has said it has a sovereign right to pursue a space program by launching rockets, although the United States and other governments worry that such launches are missile tests in disguise.
The country has shown off two versions of a ballistic missile resembling a type that could reach the U.S. West Coast, but there is no evidence the missiles have been tested.
The North is also seen to be working to miniaturize a nuclear warhead to mount on a missile, but many experts say it is some time away from perfecting such technology.
The International Telecommunication Union, another U.N. agency, told Reuters that North Korea had informed it on Tuesday of plans to launch a satellite with a functional duration of four years, in a non-geostationary orbit.
It said the information provided by North Korea was incomplete, and that it was seeking further information.
The North detonated a nuclear device on Jan. 6, calling it a successful hydrogen bomb test, although this assertion was met with scepticism by U.S. and South Korean officials and nuclear experts. They said the blast was too small for it to have been a full-fledged hydrogen bomb.
Earlier on Tuesday, China's envoy for the North Korean nuclear issue arrived in the capital Pyongyang, the North's KCNA news agency reported.