North Korea Threatens 'Catastrophe' Says Mattis, as South Korea Praises U.S. 'Aggressive Deployment'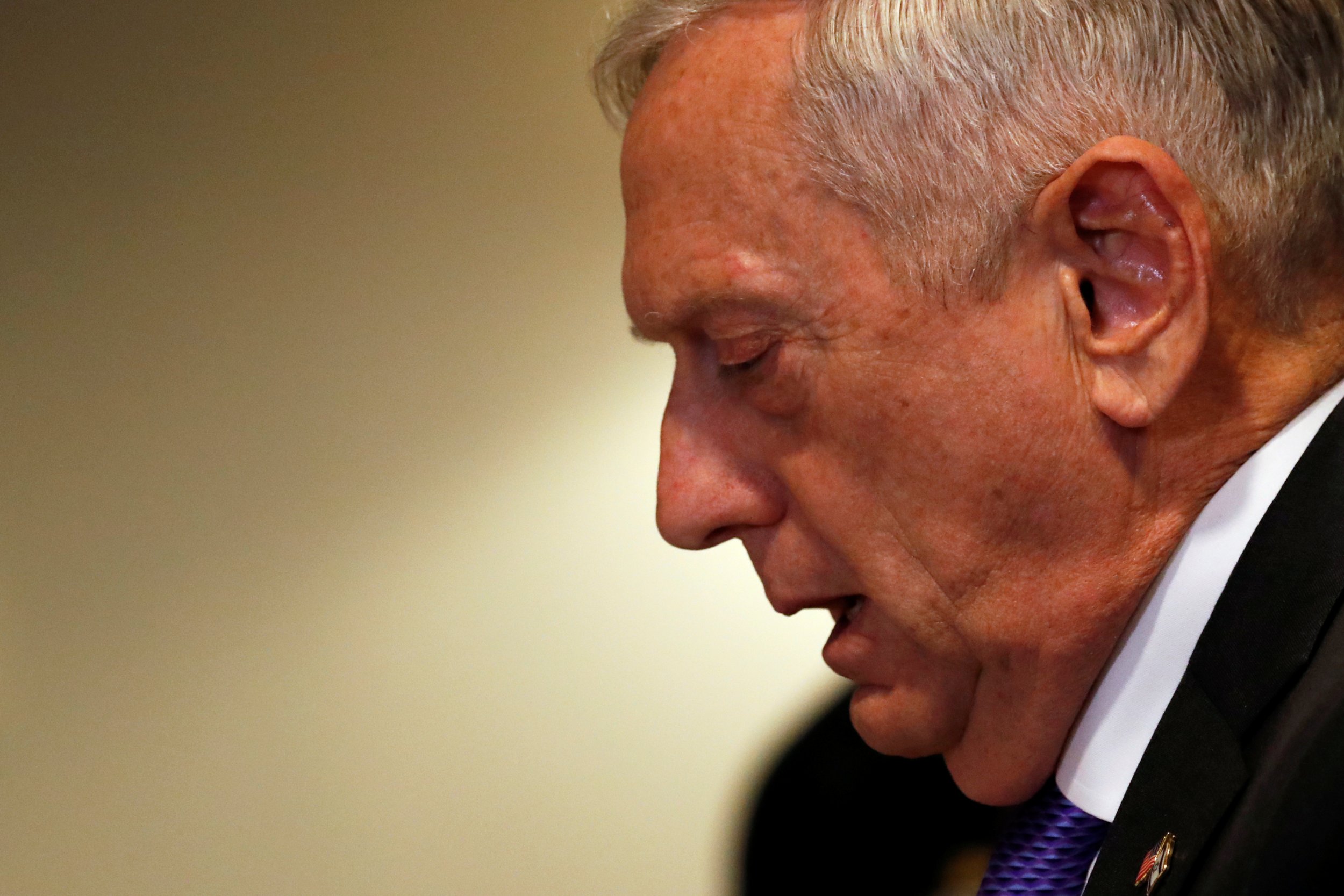 Defense Secretary James Mattis has used a visit to the Demilitarized Zone (DMZ) that divides North and South Korea to warn that the North threatens "catastrophe" for other nations.
But, in a move likely to avoid further escalation of tensions, North Korea agreed to return a Southern fishing boat found in its waters.
"We stand shoulder to shoulder with you and the Korean people in confronting the threats posed by the Kim Jong Un regime," Mattis said on his visit Friday, according to CBS News.
The defense secretary added that the North is "an oppressive regime that shackles its people, denying their freedom, their welfare and their human dignity in pursuit of nuclear weapons and their means of delivery in order to threaten others with catastrophe."
He had arrived in South Korea earlier in the day for an annual discussion on U.S. strategy in the peninsula, involving meetings with Southern officials and with chairman of the U.S. Joint Chiefs of Staff, General Joseph Dunford.
President Trump will visit South Korea as part of a trip to Asia next month. It is not yet clear whether he will also take a trip to the DMZ. Trump's tour will take in Japan, China, Vietnam and the Philippines.
Meanwhile, Reuters reported, the South Korean President Moon Jae-in welcomed the "aggressive deployment" by the U.S. of its resources on the Korean peninsula, saying that America's actions had helped to deter provocations by the North.
According to a separate Reuters report, the North Korean regime has said it will send back a fishing vessel from the South on Friday. The boat was found "illegally" in North Korean waters.
The North Korean state news agency KCNA said that the boat was captured on October 21, and that an investigation had concluded its purpose for being in the North's waters was fishing.
In its decision, the regime was "taking into account the fact that all the crewmen honestly admitted their offense, repeatedly apologizing and asking for leniency," KCNA reported.
The boat and its crew will be handed over at the border between the two warring states, Reuters added.