North Korea Tests Flying Soldiers in New Paraglider Battle Strategy Against South Korea–U.S. Combined Forces Command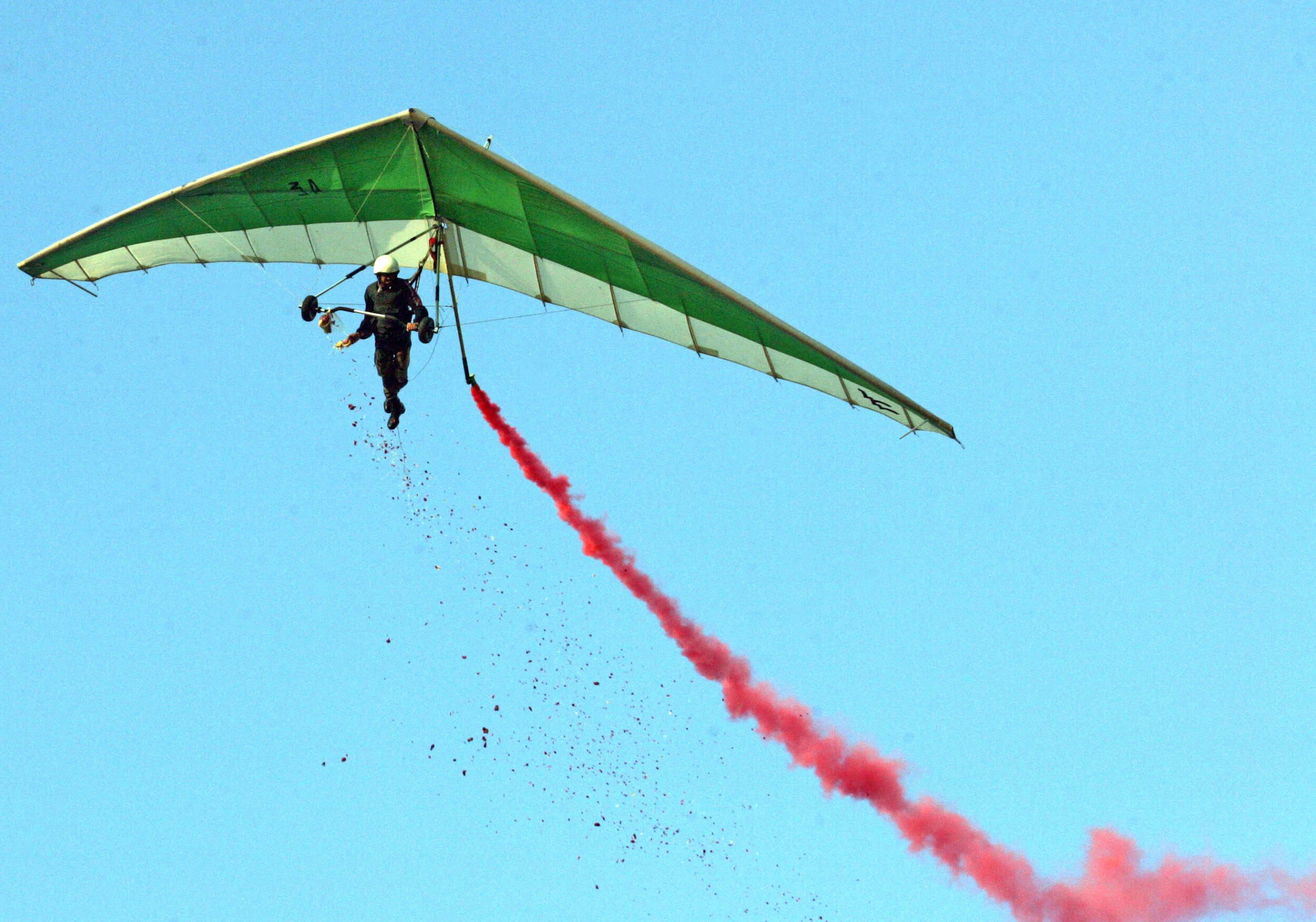 South Korean defense officials believe North Korea is training special forces in the use of paragliders.
The teams held drills in mid-September involving an attack on the South Korea-U.S. Combined Forces Command in Seoul, according to South Korean defense officials quoted in local media.
While it is not uncommon for military forces to use paragliders, this would be the first time North Korean troops have used them for military purposes. The paragliding unit reportedly included soldiers from the 11th corps, the navy, the air force and the sniper brigade.
According to the South Korean officials, the drills last month took place at a training site which includes a model building of the Combined Forces Command.
Soldiers can easily fold and carry paragliders on their backs and are able to launch and fly below radar: "A paraglider flies at a low altitude without making a sound. It could be useful for making a surprise attack, like a drone," a defense official told the Yonhap news agency.
Other sources said that the discovery of the paragliding drills spurred the U.S. and South Korean forces to conduct their first-ever short range air defense exercise at the end of September, aimed at targeting enemy "low altitude cruise missiles, unmanned aerial systems and air breathing threats," the U.S. military explained.
One of the world's largest paragliding manufacturers is the South Korean Gin Gliders, a company that operated until recently from one of the factories in the Kaesong Industrial Complex, a joint inter-Korean economic area north of the demilitarized zone opened in 2004.
Seoul shut down the complex in February 2016 in retaliation for Pyongyang's missile and nuclear tests, claiming that the funds paid at Kaesong were channeled into the nuclear program—a claim the current South Korean government rejected in July, Reuters reported.
An estimated 54,000 North Korean workers were employed in South Korean companies in Kaesong. Some of them worked for the paragliding manufacturer, Gin Gliders chief executive Gin Seok Song told the BBC in 2016.
When the South Korean government shut down the Kaesong complex, all factory owners had to stop production. "All raw materials, machines and stock will be abandoned. We have been authorised to cross the frontier to collect any equipment we are able to transport from our factory," Gin Gliders wrote in a statement to distributors quoted in a paragliding publication.
Last week, North Korean state-controlled media indicated that Pyongyang had unilaterally restarted operations in the industrial complex, a move that the South Korean unification ministry labeled an "infringement of property rights" in a statement quoted on Tuesday by local media.