North Korea Threatens U.S. and South Korea With Retaliatory Nuclear Strike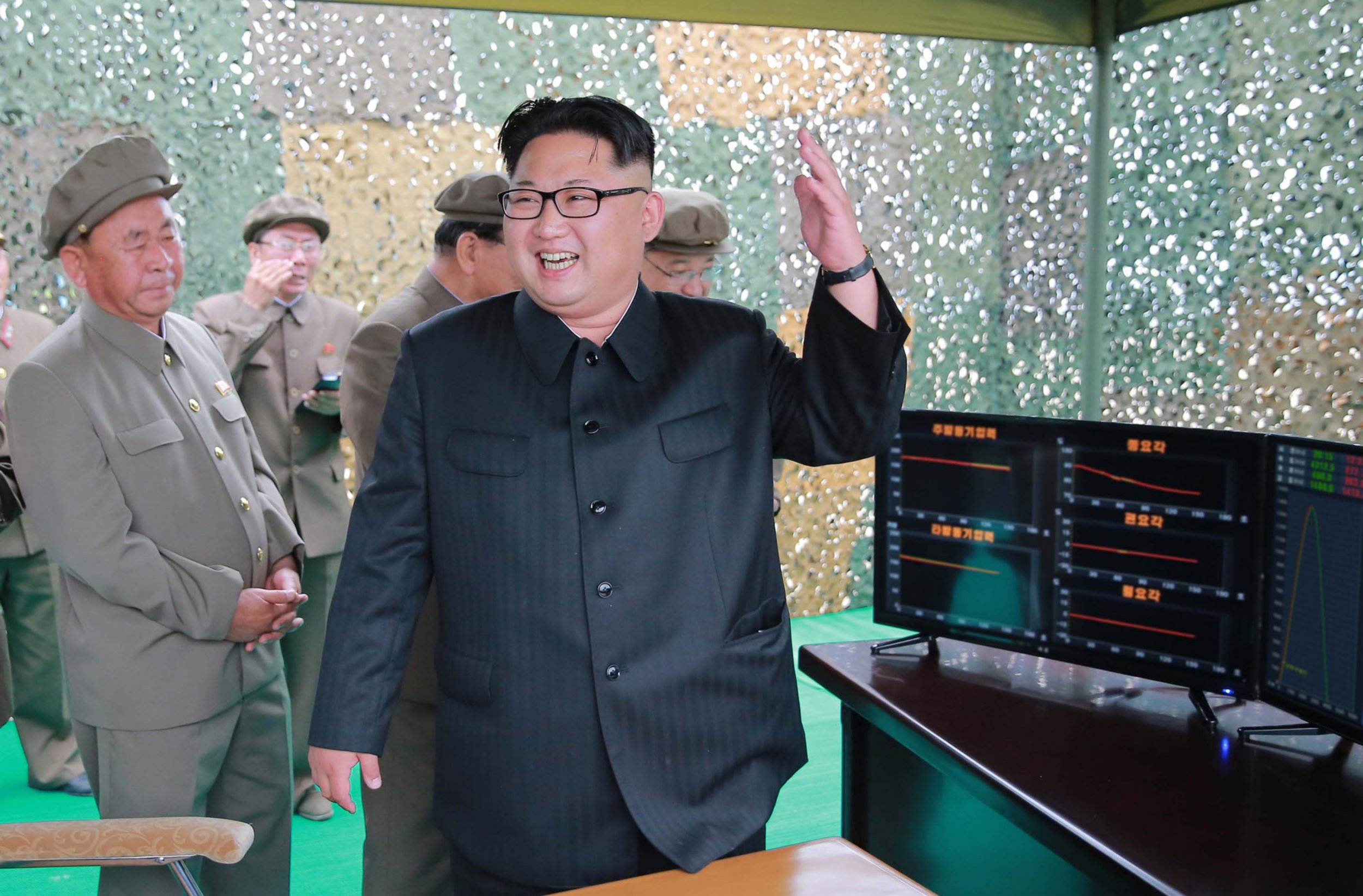 North Korea has threatened nuclear retaliation to a joint U.S.-South Korea military drill in a statement from the country's Foreign Ministry via state news agency KCNA Monday.
The two-week long Ulchi Freedom Guardian command and control exercise kicked off Monday, with tens of thousands of U.S. and South Korean forces participating. The U.S. has vowed to deliver potent air defense systems to South Korea in the wake of renewed nuclear missile tests by North Korea this year.
Pyongyang has protested the planned deployment and accused the U.S. of "creating an evil cycle of tensions" and "bringing the grave danger of a nuclear war to the Korean peninsula."
"It is the consistent stand of the (North Korean) government to fundamentally terminate the danger of a nuclear war posed by the U.S. by dint of the powerful nuclear deterrence and defend the regional and global peace," the statement read.
Meanwhile, the general staff of North Korea's armed forces told KCNA the U.S. and South Korea were "saber-rattling" and warned the U.S.-led forces that "nuclear war may break out any moment" on the Korean peninsula.
"They should properly know that from this moment the first-strike combined units of the KPA keep themselves fully ready to mount a pre-emptive retaliatory strike at all enemy attack groups involved in Ulchi Freedom Guardian," the statement read.
"The nuclear warmongers should bear in mind that if they show the slightest sign of aggression on the inviolable land, seas and air where the sovereignty of the DPRK is exercized, it would turn the stronghold of provocation into a heap of ashes through Korean-style pre-emptive nuclear strike."
South Korea's South Ministry of Unification dismissed the accusation that the allied drill is anything but defensive and expressed regret over the North's threat.
"It is regrettable that North Korea threatens to conduct a pre-emptive nuclear attack on the South," Jeong Joon-hee, ministry spokesman, told Yonhap news agency. "North Korea should suspend its nuclear and missile programs and make the right choice."
North Korea is developing a nuclear program despite international sanctions against the initiative, though its exact capabilities are a cause of much speculation.